Trail NP Break Barrel Pistol (.177)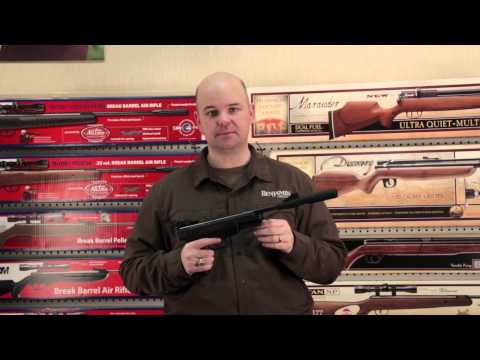 Overview
Ratings / Reviews
Downloads (Photos, Manual & EVP)
Benjamin is revolutionizing airgun pistols with the Trail NP Break Barrel Pistol! Powered with the same Nitro Piston® technology found in the Trail series rifles, this pistol includes a rifled steel barrel, tactical synthetic frame, fiber optic front sight and adjustable rear sight. Includes a cocking aid to enhance the appearance and make it easy to load the next round.
"I like it! Decent rear sight, manageable recoil, useful cocking assist handle, and enough power to defend the birdfeeder at close range, fun to shoot." - Jock Elliott, airgun authority
NOT A TOY. THIS AIRGUN IS RECOMMENDED FOR ADULT USE ONLY. MISUSE OR CARELESS USE MAY RESULT IN SERIOUS INJURY OR DEATH. BE CAREFUL, SHOOT SAFELY.
Primary Use
Specifications Overview

Model Number

BBP77

Pellet Velocity

Up to 525 fps

Alloy Pellet Velocity

Up to 625 fps

Weight

3.43 lbs

Length

16 in

Mechanism

Break Barrel

Power Source

Nitro Piston

Caliber

.177

Ammunition

Pellets

Capacity

Single Shot

Barrel

Rifled Steel

Front Sight

Fiber Optic

Rear Sight

Fully Adjustable

Optics Rail

3/8" Dovetail

Safety

Cross-bolt

Stock

Synthetic

Color

Black
Trail NP Break Barrel Pistol (.177)
Customer Reviews
Плохой пистолет!
By Antprok
2014-02-08 13:49:55
Плохие прицельные приспособления! Имеется крен прицельной планки.
! Жалею о покупке! Пробовал ставить коллиматорные прицелы: открытый и закрытый та же ситуация - невозможно зафиксировать на месте(
Лучше бы купил 2240...
Beats pumping a bunch of times
By 67Ragtop
2014-02-01 20:26:40
Yes it shoots low. Screw came out before it got on target. Red dot scope takes care of that. Cocks easy enough with the assist on it. Probably could get by with out it. I have just left it there since getting it. If I counted right, 200 shots through it since yesterday when I got it. I really think I'm gonna like this one. Right up there with my 1377 and 1322 but much less pumping.
Good pistol/ Don't rush to judgement
By Will
2014-01-25 17:16:31
Kudos to Crosman for making the jump to fitting a nitro piston to a small profile operating system. Before purchasing I read several reviews most of which contained some negativity to one or more aspect of this pistol but I was intrigued by the innovation of a nitro piston in a small airgun platform.and ordered one. My background in the Military and Law Enforcement over the years enabled me to fire just about every shoulder and hand held weapon made and most took some time to identify strong and weak points. With that in mind I performed a detailed break in and self testing of the BBP77. First I went over the pistol and found the screws attaching the receiver to the stock were all loose which was fixed easily with a drop of loc-tite blue on not more than two threads and re-tighten. Based on reviews before the first shot was fired I thoroughly cleaned the barrel which took half an hour to reach my standard of a clean bore. Then I removed the rear sight and was pleasantly surprised that Benjamin had the foresight to mount these in the scope grooves milled in the receiver giving me some options of placement of a red dot optic that has a 3 MOA dot. (The primary use for this pistol is rat hunting in my chicken barn so all my air handguns get a red dot for humane shooting)

Although Benjamin states that normal breaking is around 250 shots I elected to shoot 500 for a thorough eval. Ammunition used throughout the eval. was Crosman single die premium wad cutters at a range of 10 meters. All shooting was done from a sandbag bench rest for control purposes. It took about 20 shots to achieve an acceptable POA to POI . Once done I began break in and evaluation. First noted was heavy and long trigger pull resulting in numerous flyers. At about 50 shots I began to notice the trigger smoothing somewhat and right before discharge there began to develop an over center sensation on my trigger finger. After feeling this sensation the pistol consistently discharged with another 1/4 inch of pull which I was able to measure at 2 pounds vs. initial starting trigger pull at 6.75 lbs. I think we have a two stage trigger here. The more I shot it the more familiar I taught myself to use this over center sensation to my advantage and the flyers immediately ceased. The more I shot the pistol the smoother the trigger felt which I believe was result and of moving parts of the trigger mechanism wearing in.

By shot # 75 I began to notice grouping tightening up to about one inch. By shot # 100 I noticed cocking becoming easier. Based on reviews I opted not to utilize the cocking assist but found that without it the.front sight was a little painful on my palm while cocking. The solution was simple. Grab a cleaning rag out of my kit and cover the front sight with it while cocking. No more discomfort. Using the cleaning rag to aid cocking is an insignificant inconvenience and one of these can be kept in the pistol carrying case.

Between shots 75 and 250 all that happened was the pistol demonstrating a visible and palpable response to break in. Shot groups tightened down to about the size of a dime, cocking became easier and my familiarity with the heavy initial trigger pull transitioning the over center sensation became better.

I continued on until a full 500 shots were discharged during which time I carefully adjusted the optic until I was shooting groups measuring about 1/4 inch from 10 meters.

This morning I put the pistol to the test and dispatched three rats with three shots. Range varied from 15 to 20 feet and all were humane instantly fatal head shots.

In summary, don't believe everything you read about this pistol. Yes it's heavy, Yes it's big and yes it has a heavy and long initial trigger pull than Benjamin should deal with for their customers. Don't expect immediate out of the box wonder weapon status but give it a thorough bore cleaning, properly break the pistol in and find that over center spot on the trigger pull and you will have an enjoyable virtually silent, recoilless and accurate pistol ( provided you put decent optics on it) that should give you loads of shooting pleasure.
Is it perfect? No. Can you learn it's idiosyncrasies and have some fun? Absolutely.

Sorry for the long winded post but I believed the pistol was one in which new ground was broken (nitro piston in a pistol) and it deserved a fair unbiased evaluation.

Benjamin, if you read these posts there and two things you could to to improve this pistol: 1) refine that trigger. 6.75 pounds is way too much for a .177 cal anything ; 2) develop and market this shooting platform in a .22 caliber version. I would purchase one in a heartbeat.

Thank you for your time.
Will

low shooter
By Anonymous
2014-01-07 21:31:51
I purchased this gun to try, even though most reviews have said it shoots low and doesn't have enough adjustment in the rear sight to compensate.
Well guess what happened, it shoots low. I was shooting only about 15' aiming at the top of my target and hitting about 6"low with rear sight as high as could be adjusted.
I noticed that when I shot the barrel would drop slightly. After noticing this I decided to tighten the hinge screw, I only tightened it to the next notch in the screw head.
I shot it again today and had to adjust the rear sight down, probably about half way or a little more to get it back on target. It looks like that fixed the shooting low problem.
If you're having the same problem then you may want to give it a try.
I also do not use the cocking helper either, I lubed all the linkages and it cocks easy enough for me.
I didn't like the cocking helper rubbing the bluing off the barrel.
Anyway hope this helps someone.

BBP77 PISTOLA NITRO PISTON BENJAMIN
By LUIS A. REYES DE LA CRUZ
2013-11-27 20:04:54
LA PISTOLA NITRO PISTON BBP77 BENJAMIN LA TENGO HACE 3 MESES DIGO QUE ES EXCELENTE PARA EL PRECIO Y BUENA Y EXCELENTE Y PRECISA GRACIAS
BUENÍSIMA COMPRA BIEN SATISFECHO CON LA BBP77
By LUIS A. REYES DE LA CRUZ
2013-11-27 12:54:29
BUENÍSIMA COMPRA BBP77
Trail NP Pistol BBP77
By Slim
2013-11-22 00:23:14
After years of pumping and shooting the great 1377 air pistol I just had to give this baby a try. Besides, my 71 year old arms just are not what they used to be. I find that the Trail NP is not difficult to cock using the cocking assist accessory and I can (and do) shoot it for hours. The trigger and accuracy have greatly improved during the break in period. Some reviewers have complained about the height of the front and rear sights. Frankly I don't understand why they are so high but I do not find it to be a problem. I have owned and shot a large number of firearms over the years and this pistol is definitely a keeper. I have a heavy steel "bullet box" I shoot into in the basement or garage when the weather is just too cold and wet outside to have any fun target shooting. This pistol is quiet and I plan on spending a good deal of time target shooting with this baby during the cold winter months while the rest of the family watches endless reruns on TV. By spring I should be a better shot and this pistol should be well broken in with the only low cost ammunition left on the market. I consider the cost of this pistol money well spent.
I would definately recommend this air pistol.
By Vietvet
2013-11-14 13:36:20
I just purchased my Trail NP and love it. I have had no problem with the cocking assist being left on as it shoots very straight and accurate. Its nice to not have to feed CO2 cans into it all the time. No more expense of doing that. Great gun and no problem getting the sights aligned. Very fun to shoot.
lo mejor de crosman
By ilde
2013-11-09 21:02:19
Excelente Y Economía Muy Potente Para Ser Una Pistola De.qiebre De barril
great pistol after small repair
By okie
2013-11-05 19:15:37
i picked mine up at walmart almost past it by after reading many negitive reviews most complaing about sights and shooting low. the first one i got shot a ft low out of the box with the sights up all the way .took that one back and got another one. the 2nd one was allright at first but after about 75 pieces of lead it begain to shoot low .i inspected the breech before it was shot and after noticed it was opening up not much maybe .01 to .03 of an inch. that was a simple fix stretched the spring on the catch about a 1/4 of an inch also noticed the gun seemed dry .oiled the chaimber and other moving parts now it shooting great rear sights are turned almost to the bottom and it may be shooting a tad bit high now. just do those two miner things and u will alsi be a proud owner of an excellent pellet pistol
great pistol after small repair
By okie
2013-11-05 19:15:37
i picked mine up at walmart almost past it by after reading many negitive reviews most complaing about sights and shooting low. the first one i got shot a ft low out of the box with the sights up all the way .took that one back and got another one. the 2nd one was allright at first but after about 75 pieces of lead it begain to shoot low .i inspected the breech before it was shot and after noticed it was opening up not much maybe .01 to .03 of an inch. that was a simple fix stretched the spring on the catch about a 1/4 of an inch also noticed the gun seemed dry .oiled the chaimber and other moving parts now it shooting great rear sights are turned almost to the bottom and it may be shooting a tad bit high now. just do those two miner things and u will alsi be a proud owner of an excellent pellet pistol
Trail NP pistol is a let down
By Disappointed
2013-10-06 18:54:03
I was excited to step into the gas piston air guns. I was looking forward to shooting the latest technology in my garage on rainy days. Although the sites look awesome, they are not capable of allowing you to shoot the pistol as the directions state. Out of the box it shot 10" below the Point of Aim (POA). After adjusting the elevation screw to the maximum height, it was within four inches. Unfortunately, the elevation screw was so high it popped out of the sight so I couldn't shoot it at all. Crosman sent me an new rear sight. I set it all the way back so the rear was out of the dovetail. The sight sat at a downward slope. This got me within two inches of POA. After I was within a couple of inches of the bulls eye, I set up some aluminum cans. I had to have the POA at the top of the can so the Point of Impact (POI) would be at the bottom of the can. Another problem, on some shots the pellet would not penetrated the pop can! I fanally had enough of this and took it back to WalMart.

If you buy this plan on spending another $50 on a red dot sight so you can use it. If you are handy you could chop the front sight down or raise the rear sight a quarter of an inch. It was fun to shoot but very frustrating trying to become accurate with it.
Nice pistol almost
By Barryp
2013-10-04 12:26:01
This is my first nitro piston. Great looking piece The Dirty Harry of pellet pistols! I hate to sound like a "me too" but As the other reviewers have said, The trigger stinks. Long ,rough and heavy. I now have about 250 pellets through it and the trigger is still long rough and heavy. Rear sight is probably the worst application I've encountered in over 50 years of shooting. After adjusting it up all the way It almost was on target at 10 yards when the vibration of a shot unscrewed it the last fraction and off popped the screw into the weeds. I've found a screw that kinda works. Crossman you have to address this issue! Or at the least suggest a red dot that you have evaluated. and offer as an upgrade.
Second Bad One
By Mark
2013-09-25 11:07:47
First one I got lasted a few hundred rounds. Then it started to fire as soon as the barrel was closed. Without pulling the trigger! VERY DANGEROUS. Then it stopped firing completely. Was able to return for a new one. The second one has again lasted only a couple hundred rounds. This one suddenly had such a loss of power the pellets were getting stuck in the barrel. When it would fire the pellet wouldn't even go through a piece of cardboard. Can't return this one to where I bought it (passed 30 days). Going to try to get it repaired. Also like some of the other reviews you can't adjust the rear sight high enough.
Poor quality control
By Wimpod
2013-09-04 11:28:57
Well, I was really looking forward to getting this air pistol to add to my RWS and Beeman collection. I was very disappointed when I couldn't figure out where in the world the pellet was hitting, found it hitting about a foot low and velocity didn't seem right. So I performed the old kleenex trick over the breech and upon firing the kleenex blow away as in a stiff breeze. Looks like I got a bad breech seal. Hann't had time to call Crosman and ask for a replacement, thought about taking it back to Academy and getting another one but hate to shell game a bad gun. Fit and finish is very nice though. Rear site is pretty cheap and I won't even consider shooting with the cocking aid on as with my Brownings, affects impact.
AWESOME!
By Bro Kuba
2013-08-07 22:04:16
For the money, this pistol is the BEST air pistol for the price! VERY IMPRESSED!!!
Trail Break Barrel Pistol
By Raidertex
2013-07-21 10:58:38
I liked the way the gun looked out of the box; however, when I started sighting the gun in I really started doubting if I would keep the gun or not. As everyone has stated the gun sights were terrible and probably less than adequate for target shooting. The other problem was the horrendous trigger. Its very hard to target shoot with a gun, when you have to not only strain but pull for seemingly ever before the trigger breaks. I installed a new trigger adjustment screw that was 2mm longer. The trigger travel was much shorter and had a nice crisp break. The safety was still functioning properly with the longer screw. After installing the screw I was able to shoot much smaller groups at 10M. I then put a Center Point tactical panoramic site on the gun and was then target shooting with accuracy. The guns accuracy is very consistent and predictable. I have decided now to keep the gun and enjoy shooting it!
Benjamin Trail NP Break Barrel Pistol
By Rob in Thailand
2013-06-29 04:09:24
I'm extremely impressed. Had this a week now and all it needs is a couple of work-arounds.
The first thing is to remove the rear sights, sling them in the bin and mount a nice little red dot scope. That takes care of the shooting low problem and the cocking assist seems to make no difference either.

Then the vile trigger. Take a close look inside. There is just the right amount of size, and it's just the right shape, to slip a thin rectangular steel shim between the trigger and the sprung pivot pin it's in contact with. No need to fix this in place - the rectangular shim can't move about as it fits the rectangular housing, and it's also under constant pressure from the spring, which holds it neatly in place.

The only other thing it seems to affect is the adjustment of the first stage of the trigger: winding out the adjustment screw too far to lessen the trigger travel has the effect of locking the trigger (as if the safety was on). Other than that there is now much less travel before the trigger snaps in - a vast improvement.

I've fired 30 or 40 pellets like this and it takes a little getting used to. But then it's just great! Excellent and powerful little gun and built like a tank!
first need..............
By Bad Jack
2013-06-14 13:20:19
The pistol need 500 pellets to see the realy face,need work,after all in right position,beutiful,all shots same power,trigger better now,open and close better softer,for 500 pellets don'd touch anything,and all change to better and not miss a target,only shoot and wait after one can pillets you love it
Front Sight Cured; Trigger not!
By Lance
2013-05-19 22:15:46
I finally fixed the problem with the sighting of this pistol; I ground down the front sight and turned it into a regular non-illuminated post. I reduced the height of the front sight by more than 3/8 of an inch.

The trigger pull, however is horrendous. One owner claimed to have greased the sear, but that is generally not advisable for most arms. I will definitely be checking into a replacement trigger as this thing is exceedingly inaccurate with the degree of pull weight required.

Once the trigger issue is resolved, with the sight issue under control by some creative grinding, this will prove to be a serviceable unit, I believe.

Crosman needs to consider a fix for this pistol. I cannot recommend this to anyone until the sight and trigger issues are positively resolved...
Trail NP Break Barrel Pistol (.177)
By Anonymous
2013-05-08 19:03:48
The Trail NP Break Barrel Pistol (.177) is an average pistol air gun, after the break-in piont (250 rounds) it became consistant and predictable.
The pistol's craftsman-ship is next to excellent; however,it shoots low which can be very frusterating,at 140 rounds I had the iron sites cranked
all the way up and it still shot low. I installed the center piont, open view red dot sight , and the same thing cranked all he way up (80 rounds).
Finally, I installed the Center Piont Tactical reflex sight and once again had to crank it all the up and it shot low I used a bench rest, and the
target was set at ten yards. The piont of impact averaged one inch below the red dot sight picture.

Pretty Good Shooting
By Kyle
2013-05-06 19:59:07
I have had this air pistol for three days and fired about 300 crosman pellets through it until today when I got a scope and shot another 100 pellets. The trigger pull on this pistol is horrible. I don't know how much it takes, but I know if I keep shooting this thing I am going to have a Popeye finger. It seemed pretty accurate, but it was really hard to tell because I know it is jerking around as I struggle to control the trigger pull. So, I ended up putting it in a vice on my bench to see how it actually shoots and shot 10 pellets through it at about 25 yards. They were all within an 3/4 of an inch group, so it is a pretty good shooting pistol. Its just that darn trigger pull. Also, I took off the cocking assist because it shoots consistently very low with it attached.
Sights way off, otherwise good gun.
By Anthony Cooper
2013-05-04 00:50:05
Bought the gun and almost returned it due to how difficult the break barrel was to break. In an act of desperation, I smacked the gun over my leg. It broke free. From that point I was able to break it in my hands. For the first few weeks, at the start of each shooting session, I'd have to break the gun over my leg to get it to open. Now it is well broken in and it is easy to break open.

Next issue is the sights. I have the rear sight as high as it will go, but the gun still shoots low. At about 25', I would say the gun shoots 6 - 8 inches low. The sights cannot be adjusted any higher. This gun should be recalled until this is fixed. It is accurate, just low. A scope on the gun solves the problem.
BBP77
By Chris Nord
2013-04-30 00:13:32
I have about 200 shots on it. Lots of power; no snap like a springer. Not as loud as I expected; this is good. Low quality factory sight, but usable. Accurate. I will go with an optic sight as soon as possible. Long trigger pull. No EVP document available.
BBP77 Benjamin Trail NP Break Barrel Pistol
By Egay California
2013-04-29 22:43:28
So disappointed with the trigger pull. Trigger is way too heavy and the trigger pull is hard and too long. The trigger pull makes the pistol inaccurate because the muzzle tends to move either sidewards or downwards before you can fully squeeze the trigger. This trigger issue strip the pistol of the fun and thrill of target shooting because you are anticipating that you will not hit the target 100%, the pellet goes all over the place.
Good looking pistol, I give it a 5 Star. My airgun buddies enthusiasts do admire the look too, but no good comments about the trigger pull.
The rear sight moves back, must have something to do with the screw, this is a big issue also.
My shooting enthusiast buddies lost interest of owning one of these pistols saying.
Benjamin trail NP pistol
By Steve
2013-04-26 16:26:42
Love the pistol, but trigger pull is a little long and heavy my gauge said 7 lbs. The price for this type of pistol is wonderful. I did return mine only because I could not adjust the sight to shoot high enough. Hope they will come out with a fix. Maybe a lower front sight?

I would recommend this pistol if I could get it to shoot higher.
Benjamin Pistol delivers well for price!
By Patrick S
2013-04-25 15:57:56
What to like about Benjamin NP: Action and receiver are mounted tightly, sturdy sights, less recoil, less noise and it comes with cocking assist. Accuracy is good within 25 yards: It can hit small game and aluminum cans all day. Price is excellent considering how calm it is when you pull the trigger.

Improvements Benjamin NP pistol could use: Lighter smoother trigger, make and assemble in USA, make cocking assist easier to take on/off, make .22 version, use rivets instead of screws to hold in action or use loctite blue on existing screws to avert them from loosening.

Final Opinion: if you wish to purchase a piston powered pellet pistol of any type I recommend considering the NP pistol, It is calmer in firing than some high end spring pistols and definitely cheaper ones such as Ruger Mk.1. It is a solid design despite being Chinese manufactured. I recommend if you desire this type of air gun. It takes about 50 pellets to break in then trigger gets smoother in operation. Get one and try it out!
Junk!!!
By mudduck48
2013-04-13 22:41:15
There is 4 main things about this gun that make it Junk. 1. the rear sight., The rear sight moves when you shoot the gun. No mater how much you try to tighten the screw, it will move. I have the rear sight up as far as it will go and it still shoots 1" low with Crosman pellets. 2; the front sight. The front sight is Duck poop. The barrel does not go all the way out to the end of the plastic sight and that makes pellets shoot all over the place. 3 The trigger. The trigger is WAY to heavy. And 4; the cocking assist. With the cock assist in place you will shoot 2" to 4" low. I wish I had never waisted my money on this thing. DO NOT BUY, YOU WILL BE WAISTING YOUR MONEY!!!!!!!!! Buy a 2240 and you will have a better gun to shoot.
TRIGGER PULL
By JERRY
2013-04-12 10:58:27
I was lucky enough to get one of the first 100. Was suprised at 3#7oz weight. Had thought about 3#. Trigger ajustment is a joke. Pull is very hard and to long. Hard to judge when it's gonna shoot. Rear sight is very wide and hard to see when on target. Gonna go with scope.
Big HIPE ???
By JIM-E
2013-04-11 13:35:17
I bought the 2ND one sold. The triggar is way too long! IAM shure there will be a after market comming, After reading past post i see removing the coacking assist will make a big differance lith the shooting low problem, will give that a try. Other than that i like it. I will put a dot sight on it anyway i like them better.
Needs some Improvement
By KLD
2013-04-08 15:25:01
The trigger takeup on mine is long and the pull is very heavy. I tried the trigger adjustment screw, but have been unable to turn it (for fear of stripping screw head) because it is so tight. The pistol shoots low even with rear sight adjusted all the way out (up). I have not not tried the cocking assist. Since I have only fired about 50 rounds, I am hoping for improvement after break in.
Nice Gun
By gvan
2013-04-04 10:32:35
I agree with the previous posters regarding the fit and finish of this gun. Also the cocking assist is a detriment to accuracy. I've shot around 200 rounds with mixed results on accuracy..probably need more trigger time for that. However from time to time I experience what I would call a misfire. Then gun makes a dull thump and I have no indication the pellet makes it to the target however the barrel is cleared. I wonder if any else has experienced this. Seems to do it more often when I use a rest.

Out of the box
By Gull
2013-04-04 05:51:48
Got my trail April 2nd 2013, one of the first 100 sold.

Good looking gun, solid build.

It is heavy and not very balanced, but not much different than springer pistols.

Have shot about 50 rounds, it is pretty accurate, I like open sights, I like the fiber optic setup. Seems like
the front sight blade is a little big but I am getting use to it.

The cocking assist does effect how the pellet travels! The gun shots better with the assist off.
It really is a big difference. You can cock the gun without the assist, but if you are shooting many shots you will
want to use it. I will probably whittle around on mine so it is a little easier to install and remove. It may just
loosen up with use overtime and I won't have to do anything, it is not difficult to do as is.

I wish the safety was auto.

After waiting so long for this gun to finally come to market I had hoped I would like it more. It is a fine gun, just
not my cup of tea I suppose. I will keep it but it will never be my favorite. I do like it better than any springer pistol
I have shot or owned in the past.

If you like a springer pistol, I think you will love this gun.
Great pistol !!!.....minus the cocking assist.
By Richie
2013-04-03 22:40:44
I have to say I'am pretty happy with the pistol. Its a bit heavy, but feels nice in hand. I wish the trigger was a little better. Supposedly it is adjustable, but I haven't messed with it yet.
Make sure you shoot with the cocking assist DE-TACHED!! My pistol was shooting very low and grouping horrible with that piece attached to the muzzle. My first impression of the pistol was very disappointing because of this. I took the assist off and was shooting pellets into the same 1" hole at 25' consistently. I wish Crosman would have figured this out and mentioned it to the customers.

Pro's....Nice fit and finish, nice sights that are easily adjusted, good power, accurate, dovetail groove.
Cons...bit heavy, wish it had single stage trigger, pistol is horribly inaccurate with cocking assist attached.

All in all I am very happy with the pistol!
Surprised
By Chen
2013-04-03 21:41:04
I have to say this is a well done product from Crosman, very accurate.
The only thing I dont Like about this gun is too Big, yeah this is the Big gun,
way bigger than Crosman 1377, from the picture thats the size I was expecting.
other than size I have no problem. Give it 4 stars!


Time for the fun
By Brzryder
2013-04-03 19:42:22
very nice gun shoots very good only problem is the cocking assist when left on the gun causes it to shoot low without it it`s right on would be nice to have the safety to auto lock when the barrel is opened like other break barrel pistols all in all it`s a very fine gun so far need to fine out more after break in
The Fun Has Begun!
By BikeandHike
2013-04-02 14:00:23
I just received one of the first one hundred and I can now say it was well worth the wait! I have only put 25 rounds through it. Ten with open sights and 15 so far with my pistol scope mounted and the gun is getting more and more accurate with every shot. Overall quality of the pistol is one of the best if not the best. This gun so far does not disappoint but keeps getting better and better with every shot. Way to go Crosman!!!
IMPORTANT PLEASE READ
There are a few ways to download files to your computer. Right-click the item and select "Save As..." or you could open the link and save the document from there. All owner's manuals (OMs) and exploded view of parts diagrams (EVPs) are in a PDF format. You will need Adobe Acrobat Reader installed on your computer to open the file. If you do not have this program you can download it for free at:
http://get.adobe.com/reader/
High resolution (
High Rez
) media center files are in a variety of formats such as .TIF, .PSD, .EPS, .AI, etc. and typically require an additional program to open. Low resolution (
Low Rez
) files are in .GIF or .JPG format and should open in your web browser.