American Classic Pump Pistol (.177)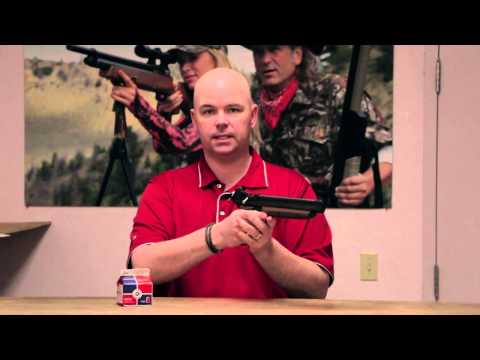 Overview
Ratings / Reviews
Downloads (Photos, Manual & EVP)
The Classic American Pump Pistol. The .177 caliber pneumatic air pistol features a single-action bolt design for easier cocking and loading, a rifled steel barrel for accuracy and an easy-pump forearm for variable pump power. The 1377C features fully adjustable rear peep or open sights and a fixed blade front. The variable pump power let you control the velocity for whatever shooting you are doing.
*In some retail outlets this product is known as the PC77 "Pumpmaster Classic"
NOT A TOY. ADULT SUPERVISION REQUIRED. MISUSE OR CARELESS USE MAY CAUSE SERIOUS INJURY OR DEATH. BE CAREFUL, SHOOT SAFELY.
Primary Use
Specifications Overview

Model Number

1377C

Velocity

Up to 600 fps

Weight

2 lbs

Length

13.6 in

Mechanism

Bolt Action

Power Source

Variable Pump

Caliber

.177

Ammunition

Pellets

Capacity

Single Shot

Barrel

Rifled Steel

Front Sight

Fixed

Rear Sight

Adjustable-Peep or Open

Safety

Cross-bolt

Color

Brown
American Classic Pump Pistol (.177)
Customer Reviews
Great introduction to air powered weapons!
By Liz
2014-09-28 12:50:28
This is my first air gun. I did my research. No CO2 to buy. If you get in front of it it will STING! BAD! Very powerful and can be modified! I have made it the way I like it. I keep a cheap red/green dot sight on it. Not sure how it would perform with an expensive optic. I am sort of afraid to put an expensive sight on it due to the shock of multiple repeated pumping. I have the steel breach kit and will install it soon. This is a perfect introduction to air guns. If you start with this you cant go wrong. Crosman is a pioneer company. I find their products to be outstanding and affordable. I have had firearms for years but this is my first air gun. Its a blast to shoot in my yard. My neighbors are clueless. My boyfriend and I shoot it down the hallway often. We have great fun with a bunch of our friends over to shoot off the porch. Even kid friendly and no loud BANG as with firearms. I am a 48 year old lady and pumping gets a little difficult after about 5 pumps. But 5 is all you need for backyard shooting. For the bird feeder raiding squirrels 10 pumps and a well placed shot means dinner. This gun is pure cheap fun!
Classic icon of America
By Megadeth
2014-05-27 23:38:47
My father received this air pistol over 25 years ago and he used it for small game. I use the same gun all original parts still works like new. It will still take a red squirrel at 15 yds it's an amazing gun buy one you will have it forever.
Good Plinker for the Money
By Anonymous
2014-03-11 13:47:12
Received my Model 1377C the other day and went right to work on my bullseye targets. So far the plastic breach, handgrips and forend are not a problem, and pumping is relatively easy. The only fault I found so far is that the plastic front sight is canted (warped?) to the left and even with the rear sight adjusted fully I need to apply "Kentucky windage" to hit centers at 10 yards. Don't know if this is a correctable defect, or if I have to live with it. All in all, not a bad plinker for the money.
crosman1377
By El pato
2014-02-07 15:08:24
Tiene mejor desempeño que muchos rifles de aire. Quizá solo el color café de la cacha no se ve muy bien. Colocando una mira de punto rojo o telescópica, la pistola queda perfecta y corriges el defecto que todos los propietarios le conocemos (la mira delantera chueca). La ventaja que tiene sobre las de Co2 es que no requieres cartuchos y no te vuelves tiro-loco, sino que te da tiempo de pensar bien tus tiros y corregirlos.
Sin duda adquiéranla.
Atentamente:

El Pato
One of the best there is
By 67Ragtop
2014-02-01 19:18:27
I started writing a book here but decided that all I really needed to say was. Just buy it. Both the 1377 and 1322 are awesome. I am going to get the steel breech for both of mine eventually though to go with the shoulder stocks I already put on. 10 yards, 20 yards and 30 yards, I hit where I aim.
Great Pistol
By Deerman
2014-01-20 21:35:24
I owned one of these as a kid and had it for roughly 30 years. It was very accurate and built like a tank. I lost it somehow in a move a few years ago. I recently bought another one, it has the black grips. This new one is as good as the old one, just different!(Times Change). I find all the complaints about the sight not adjusting very funny. They are not the best sight but perform very well if you know what you are doing. Remember just to tighten everything down once in a while and the gun will stay very accurate. I replaced the breech with the steel one and added a MIM sight. I could shoot a .5" group at 10 meters with the original sights and now I shoot a .25" group with the new sights. As for the front sight if it is a bit out of line with the barrel you can heat it gently with a lighter and straighten it that way just apply heat slowly and evenly. Once I added the MIM sight tyhe front sight was not tall enough to get the gun to shoot low enough so I bought some 1/4" fiber optic rod and filed it flat on all sides and than angled one side to fit the front sight and epoxied it on. It is truly the most accurate pistol I own and that counts many high end Sigs, Rugers and T/C single shots. I do not hesitate to hunt starlings and rats with it up to 15 yards away as head shots are fairly easy at that distance with a solid rest. Mine shoots most any pellet between 7.2 grains up to 10 grains with great accuracy, the light alloy pellets provide speed but are junk IMO. My go to pellet is the Crosman Premier domed Hollow Points, accurate and deadly on small pests to 15 yards. Crosman should be proud that it still offers such a fine air pistol at a great price!! Buy one you will not be disappointed. Keep up the good work!! Bless our troops and Thank everyone of them you see when you are out and about, they deserve our Thanks!! Have Fun and Be Safe!! Shawn
Pretty good
By Felix
2013-12-31 11:36:42
This is a good beginner gun. The lenghth makes it hard to hold steady so I recommend the shoulder stock. DO NOT USE HOLLOW POINT PELLETS THEY GET STUCK IN THE BARREL. 3 to 5 pumps are best for plinking. I set up some targets ten feet away and could get an inch group. This is coming from someone who has never shot a pistol. Overall this a GREAT gun.
one of my favorites
By walter
2013-12-17 22:03:36
I like this pistol because it is accurate, has good weight and is powerful.

The bad part of this airgun is the custom sight that comes with ti (same problem 1322 that I have). I have to aim a little more to the left to get to the point that I am aiming because you cant adjust the sight more.



I REALLY HAVE A GOOD TIME SHOOTING WITH THIS GUN. I DIDNT HUNT ANYTHING WITH IT YET. But it is accurate for target shooting and recommend to anyone that is looking for a good air pistol. I can pass all day long shooting with this without getting tired :P
Well worth the money
By Retired Al
2013-11-11 12:14:24
I bought one of these American Classic's many years ago. Over the years, it killed a lot of tin cans, plastic bottles, and a few critters. It finally died and rather than try to repair it, I bought a new one. I like the new bolt action design. Much easier to load and cock than the old one. However, the new gun was really difficult to pump. I mean DIFFICULT. I had to rest the barrel against my gut and use two hands to close the pump handle. About 2 weeks after I bought it, I sent Crosman an email describing the problem. They responded the very next day and told me to return it to the sporting goods store where I bought it. I had no problem swapping it for another new one. Before leaving the store, I had them open the package so I could check the pumping action. It was a little stiff, but then, it is a brand new gun. Much easier to pump than the one I returned. The accuracy of this gun is pretty amazing. I belong to a pistol club. I took it to the range to sight it in. Even at 50 feet, where our targets are located in the indoor range, using a gun rest I can consistently put the rounds in the 10 ring with most of them in the 10X portion. I used eight pumps for the sighting-in exercise. Afterward, I shot a few rounds using 10 pumps. These two extra pumps raised the shot group over an inch. I'm more than happy with the gun.
Great Air Pistol
By Bolt Eagle
2013-10-28 23:56:12
Love the 1377, it is definently a high quality product. I can get 1/2 inch groups at about 10 yards, but I'm no marksman. You might do better. Its extra long barrel provides superior power and accuracy in a relatively small package. All of my friends are impressed with this pistols amazing power and accuracy. If you are looking to get it, please do. You will not be let down and it will last for years if not decades. One of the best air pump pistols on the market for sure.
PS The grip, handguard and breech are hard plastic. You can get a steel breech and aftermarket grips for this gun, as well as stocks and mounts for optics if you want it as sort of a little carbine. The pistol is highly modifiable. By the way, the rear sight is adjustable. This gun is easy to pump, and is very good for plinking and shooting. I shoot it in my garage and hope to for many years to come.
Very good; not great
By Bob Y.
2013-08-14 11:10:42
I've owned this pistol a couple of weeks now and have shot it at targets in the backyard quite a bit. As a longtime handgunner, I bought it to get practice without depleting the ammo stash and without spending time traveling to & from the range. It's nearly ideal for these purposes. One big advantage over the CO2 guns is that if you only have time for 5 or 10 shots, you don't waste most of a CO2 cartridge when you put it away.

Mine was quite accurate at 15 yards & 5 pumps out of the package. However, after a hundred shots or so, I noticed the accuracy had gone down hill. On examination I found that the muzzle end of the barrel was very loose in the plastic fitting that both ties the barrel to the air tube and forms the front sight. This fitting forms a collar around the muzzle end of the barrel and the play between it and the barrel was at least a 64th of an inch, maybe more. In the process of pumping for each shot, the air tube probably flexes some and loosens the fit between the barrel and the plastic fitting. Too bad the fitting wasn't made of stronger stuff.

I remedied this by sliding a piece of the clear plastic packaging between the fitting and the barrel under the front sight and trimming it with a razor blade. This looks good and appears to have helped; though it may loosen again. With plastic, who knows? Were it not for this, the little gun would easily rate 5 stars.
20 pumps
By Clyde
2013-06-30 00:02:46
25 years ago I pumped this gun 20 and even 30 times when it fired it sounded awesome and the bb would go threw many coffee cans in a row it was very accurate and powerful and 25 years later after many years of over pumping the gun still works like it did when new.
Not the same as it was 30 years ago
By CMonster
2013-05-28 22:59:33
When I was a kid, I had one of these that went everywhere with me. I put thousands, if not tens of thousands, of pellets and BBs through it. Would shoot nickel-sized groups at 50 feet with the open sights. Wore the bluing off the barrel I shot it so much. When I was in college, it got stolen out of a vehicle in my garage.

Several years ago, I bought the backpacker version of this, and it was terrible. Barrel was loose, accuracy was poor. Still have it here somewhere but it collects dust.

A couple years ago I bought the 1377 again on a whim. Sad to discover it no longer had a magnetized bolt face to hold BBs, and that the little metal cover had been replaced with an actual bolt. Plastic sights. And this one doesn't shoot NEARLY as well as the original. Bought the steel receiver, swapped it out, put a red dot on it, and I shoot squirrels and rabbits with it now, but it still is nowhere near as accurate as it should be. The velocity is consistent, but at this altitude you have to pump it 12 times to get 600 fps. But that 600 fps, through a chrono, is only +/- 7 fps over ten shots, which is amazing for something like this.

Will wait to see if they ever come out with the original model, with the magnetized bolt, and a little better accuracy. Wood grips and that and I would pay over a hundred for a reliable accurate pistol. Been waiting 30 years to get back the pistol I once had. Still waiting.
American classic .177
By John Buffington
2013-05-25 22:42:30
I have had this gun for over 30 years. Since I was in second grade . I would like to pass it on to my son so he can learn to shoot like idid. They have changed a bit over the years but are still a very good gun.
Hand Cannon
By Ian
2013-05-21 08:55:31
This 1377 is just freakin' impressive. A distance of 60ft (20yds) w/ just 1/2 power (5 pumps) to a bulls-eye... no problem. Enough said.
great for hunting
By lukas
2013-04-28 22:08:03
Great for shooting around in the yard.It is very accurate.I could easily shoot a rabbits eye from 30 yards.For this reason I haven't missed a rabbit in a very long time.With 600 fps it is great for hunting.

Best pellet pistol for the money
By Retired Chief
2013-04-12 06:01:21
I bought this pistol because Crosman has been making it for about 40 years and it continues to get great reviews. This is an excellent pellet pistol. At 600 fps, it has one of the highest velocities of pistols in this price range. It is also extremely accurate. Other pistol makers brag about getting a 1-2 inch group at 25 feet with their pistols. I can shave the hair off a spider's back at that distance with my Crosman Classic. At 20 yards / 60 feet I can get a 1 inch group. To the reviewer below whom said this pistol is very inaccurate with BBs - It's a pellet gun. You're not supposed to shoot BBs from this gun. This pistol has a rifled barrel and shooting BBs from it can damage the rifling. I can't say enough good things about the performance of this pellet pistol. The only thing that sometimes bothers me is the end of the charging / pump handle meets the trigger guard and on occasion, while pumping, I've smashed my finger against the trigger guard.
Лучший за свои деньги!
By Vladimir R.
2013-04-07 14:05:24
Мощный, точный и качественно собранный пистолет!
excellent gun (guns)
By papa
2013-03-25 23:50:19

Ok, i own several variants. A pc77 (1377) a 1322. A 2240. These are nearly identical guns. The differences being caliber and power source. All three are sturdy. All three accurate. All three are reliable in the extreme. The 1377 may be the BEST VALUE in air guns in the world. The 1322. Has lower velocity and hits hard. I have shot both guns indoors when on the road into a steel trap target in my hotel room. The sound is a click and a tink as the pellet hits. From 60 ft..the pattern can be covered with a quarter.

The best part is that you can change the guns. Add a stock, a steel breech, longer barrel, scope, precision sights..lothat walther barrel.......muzzle break...you name it.. thr guns start at $60 or so. What an outstanding value! But you can turn them into $300 guns. If that is what you want. Yeah the grips are cheesy plastic...so what? The parts that matter are very good. The guns are very well done. And the plastic grips are sturdy.
The 2240 is virtually the same gun...but with co2 power instead of air. And with a 7 inch barrell. It barks when fired. Accurate. Great gun. With a 24 inch barrel, it is quieter and super accurate. What you get is up to your wishes..every one is great,
Amazing Gun
By Daniel Gray
2013-03-18 17:39:06
I have had this gun ever since I was a teenager, maybe 13 or so, I am 36 now, and the gun still shoots like new, I really haven't taken care of it either, still a great gun.
1377
By Hans Znarf
2013-02-19 20:43:48
One of the best buys that I have ever made in my life. Fun, very accurate, powerful, consistent. Always wanted the shoulder stock. Plan to order one this month. Always pump to full 10 power. That is the only downside. Follow shots on vermin takes some time.
A must have
By Patrick O
2013-02-09 11:02:56
I own the 1377B, and do not own the C model, However both are must haves for anyone into guns or air guns! I have had my B model since 2007 and it works great to this day, only needing maintenance on the pump and O ring lubricated! Every responsible shooter in the world should own this as it is the AK47 of the air gun world in my opinion! My father who has passed away owned a A and B model 1377 and his still works. Very accurate even up to 30 yards, easy to pump, easy to maintain, great for starting shooters or experts! Buy one, you will not regret it!
Review
By Pat S
2013-01-28 20:32:21
My father bought me one for my twelfth birthday and it is still as accurate as the day it was taken out of the box. Cannot recommend it enough. The pistol is nineteen years old and has had countless pellets fired through it. One small criticism I have with the older model one that I have is that the pellets are sometimes fed into the breech sideways. Other than sheer quality.
great gun
By redneckrulez
2013-01-23 21:59:19
I received this as a Christmas present and I have to say, this a really fun gun. I've run about five hundred pellets through it and it has performed flawlessly. Excellent buy.
An American Classic for a reason
By William H.
2012-12-04 16:58:49
My Grandfather handed down this pellet gun to me in 1988. I have been shooting it for almost 25 years and not a single problem in all that time. This is a wonderful pellet gun to teach young shooters the fundamentals of gun safety and shooting and get them on the road to the sport. This will be your first and only pellet gun if taken care of. Highly recommended.
"Great Pistol For Its Price and Out Shoots More Expensive Models"
By Elrweirdo
2012-11-11 13:51:55
I'v tried numerous gas and air powered-BB and pellet type pistols over the years for use in controlling vermin and just for "plinking fun".
None, that I've tried, even come close to the build,ease of use, or the accuracy of the #1377. Unlike many models in the BB/Pellet realm, the #1377, coming standard with a rifled barrel, makes all the difference in the world when it comes to;"right out of the box accuracy". This pistol, although having many plastic major parts,(front sight,forearm pump handle, and grips),is still put together very well and it feels good in the hand.
It's, longer than normal length, also makes it easy to bench rest, and/or, free rest, when target shooting.
I love the fact too, .......that unlike so many other guns on the market, the #1377 is capable of lots of customization. (Except for having a black frame and barrel, my own #1377 no longer look like it did, when I first purchased it!!)
For those that wish to complain about: "a plastic front sight,"plastic grips",plastic forearm", etc., I would recommend you purchase a pistol with all those features made with the materials you prefer, and be willing to pay out three times the price, that you paid for a #1377.
You will get all the extra fancy features, that you're after, but you still won't have a pellet pistol that's any more consistently accurate than the #1377!
A tough, well balanced, and highly accurate pistol,for less than $60.00.........I highly recommend this pistol.
exelente
By luis cruz
2012-11-06 21:13:01
Fue una de mis primeras pistolas de aire y porsupuesto una de las mejores por su gran potencia presicion ya que tambien no depende de co2 y puede usar cualquier diabolo calibre 4.5 (.177) ideal para plagas o tiro a dianas
Crossman Classic Pump .177
By sonoma95446
2012-09-11 15:20:41
Fun gun. I had one when I was a teenager. Decided to get another. I guess I got screwed because I don't have a bolt like the new ones but I don't have metal sights like the old one. I bought a transitional modal I guess. Shoots straight as I can hold it. Loads of fun using old plastic film cans or shotgun shells. Put some decent sights on this gun and find out if they can retro fit a bolt I guess.
Great Pellet Pistol
By Ray Ygual
2012-08-29 23:41:12
I have had mine for 10 years now. It still works great! In the past several months I have up graded to a metal breech and nice rear sights. That worked even better. I have recently added a pistol scope, and it is awesome! It is sighted in at 30 yards and works great every shot. For a first pellet pistol or for a 10 year hunting pistol it works every time like a charm. No co2 or pcp expense. Just the 50 dollars for the pistol and the cost of pellets. If you do the up grades, they are well worth it.
Pellets only
By Anonymous
2012-08-26 10:08:32
This gun isn't meant for BBs only pellets. That is why they "roll out" of the barrel. Read the instructions. Great gun had one as a kid but it got ruined in a flood. Might need to get another as a midlife crisis gift to myself! I don't remember if the front sight was metal or plastic back then ( early 80s) but I don't recall having any issues with it.
Fantastic for vermin
By MadMidget
2012-08-11 20:05:09
I got frustrated with squirrels & gophers tearing up my yard and eating my garden so when I saw this at Big5 I thought I'd give it a try. It sights a tad low so I practiced on grapefruit & clementines from about 25 yards. After a couple shots I was used to it and turned my attention to the pests. For the most part they're history. It funnier using the C41 CO2 BB because it doesn't penetrate but it stings the little retards and they flip in the air before rolling on the ground then running off... but to get rid of them altogether, this Classic has done a perfect job. Discharcing a firearm within city limits is illegal where I live so this made for a good alternative thereby saving me from a Caddyshack type downward spiral into an insane battle between man & vermin...
Magnetized bolt, maybe?
By Anonymous
2012-07-27 17:24:07
A great gun, very accurate. It is a lot of fun to shoot but could be made more fun if it had a magnetized bolt so it could shoot bb's. Crosman should make this gun with a magnetized bolt or at least offer it as a accessory in the custom parts shop.
1377
By Anonymous
2012-07-14 18:15:47
Great air gun had it go 2 years still works the same it did out of box
Great Gun
By Pellet gun guy
2012-07-09 13:20:47
Good gun for the price. It can hit a can from 60'+ (never tried further). Pumping is very easy and although ten pumps sounds like a lot, its not to bad and whoever says the pumping is hard has gotta build up some muscle.
TEACH YOU KIDS RIGHT
By DEE
2012-06-20 22:30:37
MY DAD GOT ME ONE ON MY B-DAY. I HAD MY AMERICAN CLASSIC PUMP PISTOL 16+ YEARS NOW IN IT WORK LIKE IT CAME OUT THE BOX.
Must have airgun!
By Varmint terminator
2012-06-19 03:26:10
My Dad has had this pistol and I shot it in the mid 90's other than materials it is the same quality! It is a fun airgun for popping cans or hunting small game.A good valued pick! Definitely worth a purchase.
American Classic
By E. Lopez
2012-06-09 12:45:59
This is an excellent pistol. Is great for pest control and for shooting!!!! Good for the money!!!
Made in USA?
By Armed yet Disturbed
2012-06-06 15:26:27
I bought the crosman 1377 online (Amazon.com). It was sent in the original packaging that had not been opened. Upon removing the packaging I immediately noticed the front sight. Plastic and slightly curving to the left like a banana. The bore holds true to a strait shot (if you could know where the aim was by normal handling per the front sight's flaw) and the pistol could very possibly be worth every penny. But to have a plastic, bendable and very weak sight on a air pistol labeled as "Not a TOY" is truly a sad "sight" from crosman, especially claiming the "Made in USA" phrase. Plastic has it's uses... Don't get me wrong. But not on a FIXED sight at the front of any pistol other than a childs toy (maybe where the yellow plug is at the end of the toy guns!) Pick up the slack guys. Fixed metal sight would do, and a true sight it would be.
Is it me?
By Sgt. Slaughter
2012-06-04 21:43:43
Great little knock around pellet gun, I purchased it to shoo away the local wildlife from my veggie garden, my only complaint is that Crosman BB's roll out the front of the barrel if you point the gun down. What's up with that, can't they make a magnetized bolt?
This thing is a BLAST!
By Alabaster
2012-05-26 14:47:26
My Brother-In-Law had a squirrel invasion in the attic. He's tried all kinds of ways to get rid of the squirrels, but nothing has worked like this pistol! He, my nephew and I have all had a great time plinking with it, too! As far as triggers go, it's just fine by me. I'm a gunsmith and FFL Dealer by trade, so that vote of confidence comes with some credibility. Sights too are fine for what we're using it for. I suppose if you were competing with it or shooting at 30yds(!?) you may need better sights, but it hits right at point of aim when we're shooting at 10-15yds. That seems far more suitable for distance in my aging eyes. If I'm shooting at 30yds, I'm using a 22lr with a red dot or magnifying optic, not a pellet gun of any sort-regardless of sights. I really can't imagine buying a better pistol any where near this price. I think this is the most fun I've had for the money in recent memory. I give 4 stars, because 5 would be literal perfection. I'm trying to think of a reason to lower it to 4. Maybe because it's a pump, but we all know that when we buy it. It really does perform as good or better than Crosman says, IMO. I definitely recommend it.
"Juggernaut"
By E-Money
2012-05-11 12:04:35
Lord of the pellet gun world !!!
pc-77 (1377)
By Anonymous
2012-05-09 11:59:45
After owing my first 1377 back in the 80's I decided to purchase a new model. I purchased mine from Walmart and the model is PC77 but it is identical to the new 1377's except for the model stamp. I have no regrets with this purchase, the gun works just as fine as my old one did. I also like the improvements made over the years, my only complaint is the plastic breech so I ordered the steel one. For the money, durability and performance you will be hard pressed finding a better pump pistol. Makes a great sidekick with my new Benjamin Elite Powermaster 1500 NP.
Great for Pest Control
By John
2012-04-05 20:54:28
Killed many sparrows and a dove with this gun
Awesome Pistol!
By Anonymous
2012-03-12 23:41:06
I recently traded some old toys for this gun with a friend, and I haven't ever seen anything as accurate! Using Crosman Destroyer pellets, I can consistently get at least 1 inch grouping at about 15 yards. I wasn't expecting this, as it has a lot of plastic and you can tell that it's a cheap gun. Overall, very powerful (I'm in Canada so it's limited to 495 fps), and I would easily take this for pest control. Well done, Crosman, a perfect balance between quality and affordability. If I had to complain, I would have to mention the plastic breech. The first thing hat I'll buy is the steel breech and Williams notched sight. Otherwise, it's a real winner! You won't be disappointed!
American Classic 1377
By NCplinker
2012-03-04 17:01:17
Awesome gun. Go get the Crosman stock. I was accurate from 40 yards out on a really windy day without using the windage adjustment. Highly recommended.
Great gun
By Joe
2012-02-25 22:18:08
My dad picked this gun up in the late 70s. Gave it to me a few years back. Great simple pistol, better than any other pistol around. Had alot of fun with this but took it apart to clean it and now it doesnt work anymore:( very sad day when it stopped working.
modded1377 awsome gun
By R.C.
2012-02-21 13:08:07
after replacing the plastic breech whih the steel one adding a scope and the rifle stock wow!!! I loved these guns before but now Ihave to say I feel sorry for squirels,rabbits and pests. takes me back 25 yrs i miss my first one lots of fun times had whith that gun . time to go have some with my new one look out rabbits and squirrels. this thing is AWSOME!!!!
really good pistol
By Anonymous
2012-02-07 22:23:06
I like mines a lot. the only thing i don't like is the rear sight comes loose and i have to tighten every so often.
Excellent pistol
By Jett
2012-02-04 14:30:24
It is the first pistol I have gotten, I like the fact that it is variable pump so you do not have to use CO2.
Best mod pumper pistol PERIOD.
By Colbren
2012-01-28 18:20:27
heres a ten year anniversary review.

30 feet bag rested quarter size groups, open sights enough power to consistently take down squirrels and birds within a 35 to 40 foot radius.
Still the cheapest most powerful, accurate, portable, pumping pest control weapon on the market.
This gun is very easily modified even if you have no background in airguns.
If i'm headed to the woods I always have my 1377. I'm just a big kid what can I say.



Too much Plastic
By Jay Sr.
2012-01-13 09:29:46
I have always wanted a 1377 since I was 12 well I'm 40 now & I decided to buy one .Don't get me wrong I Love the gun & I know I only paid 58 dollars for it .but I was expecting a little better . The grips, pump forearm & the safety were plastic .I expected that , But I was very disappointed with the front sight being plastic . I also found the rear sight to be a little cheap also. also the right side grip is not very stable it had a lot of movement right out of the box , I tightened up on the screw that holds it to the frame ,its better but not perfect . Great gun but too many flaws by cutting manufacturing costs for cheaper material . What happened to quality made in the America products ?
awesome
By Anonymous
2012-01-05 17:28:10
I just got this gun and squirrel season is going on now ,I look foward to killing some squirrels with it.
everything you point it at will get nocked down or nailed
By svex71
2012-01-05 16:24:44
Super Gun!!!!
good for the price.
By R.C.
2012-01-04 12:18:40
good gun for the pice I paid . have owned both older and newer one love them . the bolt breech is a huge improvement might suggest a production model with the steel breech!!??
I would pay the extra $$
Very accurate! Good build quality!
By Eric
2011-12-28 02:12:41
This is my first air-powered gun and I'm so glad I bought it. I just wish I would have discovered it in my wilder teenage days. I've already been plinking with this thing and found it to be very accurate to a good distance (sorry don't have numbers for ya). The grips and pump are plastic but it feels sturdy enough and a few places make after-market replacements. Can of pellets in my area is about $4.00 per 500 of the HP kind. Love it. Highly recommended.
the best pistol
By Anonymous
2011-12-25 23:25:22
i love this gun i just got it and after 5 shots i was hitting a coke can at 40 feet great gun for any ages although pumping may be a little hard at first the best part is that there is NO co2
Great
By Brendan
2011-12-16 18:25:57
I don't understand all of the criticism of this pistol. My friend and I have killed over 20 squirrels with these pistols. We have also hit a can from over 60 YARDS. Yes yards we even paced it out. These shots were also taken with open sights on an unmodified pistol. This is an accurate pistol but I ruined the barrel by using the crosman inter mounts. I recommend buying a steel breech. I have heard people saying that it is difficult to pump. This isn't true because I can have it pumped and loaded in fifteen seconds and I'm not very strong. A child could easily pump this. Overall this pistol is great for hunting and shooting with little cost. Must buy gun.
Great value!
By Anonymous
2011-12-15 23:06:15
After 4000 plus shots I can say this is one of the best entertainment values I can imagine. We built a "silent pellet trap" (google it), which has allowed me and the kids to target shoot indoors every day for months now. 4 pumps are plenty for target shooting indoors at 10m/30ft and it is quiet enough that the various pets don't startle. The gun is reasonably accurate and ten pumps turn it into a great outdoor plinker. I thought I was taking a risk buying a "cheap" airpistol, but given the price, I am extremely happy with this thing.




Outstanding gun!
By Mark
2011-12-09 05:01:44
My father bought me one of these in 1979..I believe it was called the 'Medallist' back then.It really is a fantastic gun, it's powerful and accurate and will take out small pests no problem. It was solid and I just have great memories of it. I pick up a Stoeger Suppressor on Monday..but I reckon I will track down another 1377 as well. Dont hesitate to buy one you will not be dissappointed. 10/10 no doubts :)
sweet pistol
By porchmonkey
2011-12-08 15:04:49
this is an awesome pistol i shoot it out of my rocking chair out to 40 yards
1377 Pistol
By Zac
2011-11-16 20:16:30
The 1377 is one of the most powerful air pistols on the market. I like how it is a pumper, no need for co2 or compressed air to shoot! It is pretty accurite, I can easily hit soup cans at 20 yards with Crosman pellets. One time I shot better with this airgun than another experienced guy who had a .22 pistol. I do not like the plastic sights. They are very inconsistant. It is a great gun, but it is easily improved by the owner.
classic
By aistis
2011-11-11 12:12:54
Great pistol for the money. Much more better and more powerful than CO2 pistols. Got this one in black , looks better than brown. Totally recommend it , its's better than most 150$ pistols. Got the laser sight and its's accurate up to 35 feet. Go get one !
great air pistol
By wally
2011-11-05 10:50:42
I replaced the breech with the steel one from crosman and mounted a BSA red dot sight. Took out the trigger spring and compressed it so the trigger pull is now about 2 lbs also honed the trigger and sear, After these few mods this is a verry fun and accurate gun to shoot. With only 2 or 3 pumps it makes a great indoor gun and outdoors 8 pumps is all you need for most anything else. T he pump handle makes a good hand rest for 2 handed shooting.
Decent first gun
By Plinker
2011-11-04 22:46:09
I've had my pistol for about six months. The shooting mechanics work very well. If your shooting technique is good, the gun will perform for you. Upsides: I like the ghost sight for when I have the pistol on a bench rest and I'm tracking a squirrel with my eye close to the sights. The stock grip is comfy (more on that later). Downsides: The screw on the back sight can come loose. The grips are cheapo plastic and although they are comfy to the hand, they didn't put my finger in the right place. I carved my own grips to fit my hand and put my trigger finger on the trigger correctly. The pump lever has the same cheap plastic that I'm not sure how to remove so i can replace the plastic part with a nice walnut piece. The trigger is heavy. It requires a lot of pressure to make it fire. After applying adequate pressure to make it fire, the trigger breaks pretty cleanly.

All in all, operates well but the fit and finish could be much better.
good hunting gun
By squirreldown
2011-10-17 18:47:08
The plastic pieces can becom lose. Its very compact for hunting for small pest. Its very cool looking and pretty quick. It reminds my dad of his same pistol back in the day.
1377 half the fun it used to be
By GUNLOVER2004
2011-10-08 01:49:54
Crosman needs to offer a magnetized faced bolt so we can shoot crosman copperhead bb's through the gun again. Yes it has a rifled barrel so what so did the older model 1377 and it shot BBs and Pellets respectively. ITS JUST NOT THE SAME ANYMORE ! And I wont buy a new one until they offer it with a manetized bolt again. OR offer a magnetized faced bolt in the crosman custom shop as an optional accessory.
Great pump pistol
By Dianna S.
2011-09-22 23:29:03
I've had mine for about 10 years now and it's a great pistol. If I had to complain it would be the rear sight comes loose.
1377 a shotgun shell plinker
By 1377 fan
2011-09-21 18:00:47
The Crosman American Cassic model:1377 is a superbly accurate air pistol. Having a nice moderately rich blued finish is a fine addtion to an elegant air pistol. The sights on this pistol are decent but we painted the sight and drill out the peep sight to upgrade it until it was nearly a ghost ring sight. I enjoy the modern turn-bolt for its ease of use.
There are people that complain about the trigger but I have not experienced these problems. Though it is stiff, in my opinon it is short and crisp which makes accurate shooting possible.
Because of the very ergonomic grips, it fits like a glove though made of synthetic material.
Overall it's addicting to fire and I find myself shooting it quite often.
One of my favorite reactive targets is shotgun shells. It hurdles them up, up and down she comes. Have fun.




1377 a shotgun shell plinker
By 1377 fan
2011-09-20 21:19:51
The Crosman 1377 American Classic is a superb shooter(with of course, the right shooter).
I like the modern turn bolt.
Though the trigger is criticized by some, I find that it is short and crisp and somewhat stiff, making it a fine trigger for me.
It prefers to be fed Crosman pointed premium grade pellets, but Daisy pellets will do.
Being very erganomic it feels custom fit though made of composite material. I would say it is my favorite air pistol except for the sights which I painted the the front and rear sights for greater acuracy (I used acrylic paint by Testors). We also drilled out the peep sight to make it more like a ghost ring.
Summing it up.... "shotgun shell hunting" is a blast-- buy one and you will not be disappointed!
Great for the new, experienced and everybody in between!
By Ogre8472
2011-09-11 00:13:27
Simply a great pellet pistol. Works wonders on squirrels and similar sized game and pests. Easy and simple to use for all ages. Now only if the 1322 was still around. Because I'd buy that too. Lol
American Classic
By Tim Farrell
2011-08-24 15:17:52
Decent pistol for a decent price.
By Gustopf
2011-08-24 14:15:15
I've had this pistol for over 3 years. I Bought mine online and had it shipped to me while i was in egypt. Overall its a fairly accurate pistol after a few tweaks. First of all the stock sights are junk, I replaced mine with a custom rear sight rail and a newer fiber optic front. I have also done a trigger job to give it a crisp clean trigger pull. As far as complaints on power and accuracy, It's a pistol. Though it is picky on what pellets you put through it ( I use crosman premier heavy's) I have been able to get solid 1 inch groups out to around 30 yards. If your wainting a hunting pistol, go buy one. This is more of a plinker, it just does not have to velocity to carry the pellet much over 30 yards. If your a seriouse hunter you want something with more punch, and most .177 cal. air pistols can't do it. Buy a .22 cal rifle.

Overall this pistol has a nice grip to it, though its slightly front heavy. The tirrger is decent and after a little work its a good trigger. Find different sights, or buy the upgraded metal one. It pumps smoothly and seems to be fairly consistant. Try as many different pellets as you can to find which shoots the best.
-Gustopf-
Wonderful target pistol for the money
By ReplicaAirguns.com
2011-08-22 16:59:53
The Crosman 1377 America Classic .177 caliber pellet pistol is a must have target air pistol. I think one day I will pass my 1377 down to my son when he is ready to learn the art of accurate pistol target shooting. The fact that you can head out for the day with the 1377 America Classic in one hand and a tin of .177 caliber pellets in the other and shoot till you can't shoot any more, with no CO2 required makes it very inviting - and pretty much everything you point it at will get nocked down or nailed dead on.

*NOTE FROM CROSMAN: VIDEO SHOWS "REMAN" DECAL ON PACKAGING. THIS PISTOL IS AVAILABLE AS NEW IN-THE-BOX.

Read my full review on my website:
http://www.replicaairguns.com/posts/2011/8/17/crosman-1377-american-classic-177-pellet-pistol-review.html


For the price it is OK
By ranger293
2011-08-21 19:32:03
I am currently trying to site in this gun. Its sights do not allow for enough adjustment at thirty feet. I have to shoot low to hit where I'm aiming. I used my dremel tool to make an adjustment to allow me to sight it in correctly. I question the claimed 600 FPS muzzle velocity. I had a plastic soap bottle and at 30 feet the pellet only made a significant dent. The pattern is OK for a $70.00 gun (I actually paid $55.00). This gun is OK to shoot chipmunks but that's it. Pumping it up 10 times is cumbersome. Seems to me that they could make something better even if they charged more for it.
Model 1377A
By thejc42
2011-08-21 16:27:35
I actually have the 1970's version of this model so it has no bolt but it still is a good gun...
IMPORTANT PLEASE READ
There are a few ways to download files to your computer. Right-click the item and select "Save As..." or you could open the link and save the document from there. All owner's manuals (OMs) and exploded view of parts diagrams (EVPs) are in a PDF format. You will need Adobe Acrobat Reader installed on your computer to open the file. If you do not have this program you can download it for free at:
http://get.adobe.com/reader/
High resolution (
High Rez
) media center files are in a variety of formats such as .TIF, .PSD, .EPS, .AI, etc. and typically require an additional program to open. Low resolution (
Low Rez
) files are in .GIF or .JPG format and should open in your web browser.