MTR77NP with 4x32 mm Scope (.177)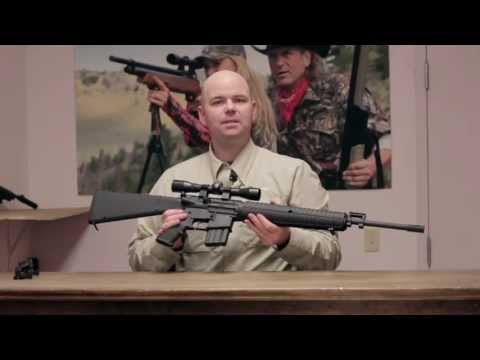 Overview
Accessories
Ratings / Reviews
Downloads (Photos, Manual & EVP)
Nitro Piston® Powered, Break Barrel Air Rifle
Modern sporting rifle, with all-weather tactical synthetic stock
CenterPoint 4x32mm riflescope
Sling mounts
Rifled, steel barrel
Adjustable, two-stage trigger
18 foot pounds of energy (fpe)
Storage in false magazine
NOT A TOY. THIS AIRGUN IS RECOMMENDED FOR ADULT USE ONLY. MISUSE OR CARELESS USE MAY RESULT IN SERIOUS INJURY OR DEATH. BE CAREFUL, SHOOT SAFELY.
Primary Use
Specifications Overview

Model Number

30060

Pellet Velocity

Up to 1000 fps

Alloy Pellet Velocity

Up to 1200 fps

Weight

5.8 lbs

Length

40 in

Mechanism

Break Barrel

Power Source

Nitro Piston

Caliber

.177

Ammunition

Pellets

Capacity

Single Shot

Barrel

Rifled Steel

Optics Rail

Picatinny Style

Optics

4x32 mm

Safety

Lever

Stock

Synthetic

Color

Black
MTR77NP with 4x32 mm Scope (.177)
Customer Reviews
Very Solid in Every Way
By Anonymous
2014-08-26 12:45:22
This gun is heavy duty. Its very well made. This is not some plastic crap, its really solid.It does have a lot of power and is fun to shoot. The break barrel requires some strength to fully cock. As far as accuracy, it takes a bit of time to get used to this gun. It is very accurate once your comfortable with it. I was shooting at a dime at 10 yards an upon impact nearly bent the dime in half.

Its an excellent choice for the money and of course if you decide to accesorize it, like a laser sight or a bipod it makes a very cool piece.

MTR77
By Neo
2014-04-08 01:22:27
I have had this rifle for almost a year and I still love it. Still shoots true and is still as fun to use as the first day I shot it. Great gun. Now I hear there is a NP2 coming on the market. Heck yes. I hope to see a MTR77NP2 and to add to that I would also like to see a .22 version of this air rifle. That would be awesome!
LOVE IT!
By Plinker
2014-02-04 23:07:46
I've shoot many rounds through this beast and it delivers nice power. I would say easy 1200+ fps. Storage in clip - I stuffed mine with a bore snake. A good hunter and tin can shredder. Installed a M16 shoulder strap in the brackets, Bug Buster scope, youtube trigger mod and bi-pod. Careful this riffle looks real and gets attention. My go to break barrel. Con: stock trigger factory settings are way too conservative, working pellet mag and bolt feature would be sweet....really no complaints
Great Gun
By Frank
2014-01-01 08:08:53
To say it looks real is an understatement, until very closely examined, it will be mistaken for an AR and/or M16

This gun is a bear to cock, but once my shoulder and arm healed it became one of my favorites in my collect (28 air guns).

First, the power is there, this is one of the very few air guns that I have that has exceeded its specs (most don't come close), I have chrony it at 1277 fps with gammo platinum 4.7 grain, and a very respectable 1070 fps with RWS Superdome 8.3 grain pellets.

I had to take a star away since I could not get the adjustment from the open sights, and had to add a riser to the rear sight since it shot too low, now it's tack driver as far as my eyes will let it. Also the trigger takes some getting used to.

The feel of the stock is one of a composite material, and not cheap plastic. It holds well with the pistol grip and is just the right size for beating the bush with and is one of the few air rifles that will accommodate a sling.

In short, this is just the coolest looking, powerful, accurate, and most fun air gun I have ever shot.
Takes time to break it
By Simon
2013-12-16 20:54:12
I give it 5 stars on looks, 4.5 stars on accuracy(takes time to reach that and finding right pellets, I use crosman premier doomed 10grain pellets ) and 4 stars on how it functions, it functions just like any break barrel but god dam this one was very hard to cock, well at least mine was, and I have the phantom break barrel so it is not that I am not strong, some say their mtr77 is not hard to cock, maybe I just got one that is hard to "break". This air rifle does hit hard! and I like how its nitro piston because one can leave it cocked longer while aiming unlike spring break barrels.
I am not a very picky guy when it comes to trigger so my rating would have to be 4 out of 5.
All in all on my experience with this air rifle, I would buy it again (I am 20 years old and I found it difficult to cock so maybe its not good for younger shooters under 16 or over 45, because it would strain my arm at times to "break" , but of course cocking it becomes easier, I have shot about 150 and its not as difficult now. How ever I would not pay more than 160 for this even with scope, I found this one on Amazon for about 145$ (new)
Bad
By puss@yslayer
2013-12-16 16:56:36
I tried to shoot some one and it took about 469 pellets to the head before it killed them but it did the job
MTR77 Beyond Fun
By Mr X
2013-12-09 20:03:04
When I first saw MTR77 I immediately ordered one with high expectations. Awaiting its arrival I felt like the kid I was in the seventies awaiting my first pellet gun. Once arrived and out of the box I was impressed with the look, feel and weight. It feels and looks like an AR 15 / M16 as the plastic is very detailed and solid. Shooting the gun is tons of fun: nitro piston creates a precise sharp crack which isn't too load or too quiet; backyard perfect. The recoil is straight back without residual vibration, feels like shooting a 22 MAG. My groups at 25 yards are quarter tight by adjusting the trigger :) I did mount a Bug Buster Scope which complements this gun nicely. A lot of talk of how cocking this gun takes around 48 lbs. of force; I found this fine. In fact, if Crossman even took it up 15 lbs more it would not bother me. I give this gun high marks and it's surely going to be a top seller. Locally no one can keep them in stock. I did have one sigh though...the "Made In China" on the side. I would've gladly paid more for this gun to have "Made In USA" stamped on it. Awesome gun get one.
Suckish Gun
By Hunter
2013-11-23 11:28:51
I have had this gun for about 4 months and today when I went out squirrel hunting it stopped working. What happened was when I pulled the trigger, it didnt fire. Dont buy this gun it is not worth the money.
single shot is terrible
By single shot is terrible
2013-11-17 10:15:49
PLEASE PUT IN A 5 OR 6 SHOT MAG WHERE THE FALSE MAG IS. SINGLE SHOT SUCKS.
Awesome Gun!
By Texas Squirrel Sniper
2013-09-09 21:51:35
This is gun is great! It looks incredible. It's very quiet with a quick noise. The trigger, like most crosman triggers, sucks, but you can get you use to it. I've gotten to where I pull it back around halfway, then hold there until I'm ready. This gun holds a very tight group. It's perfect for squirrel hunting. I put a BSA tactical scope on it. Around $70. The scope that came on it was horrible, but that is not unusual either. This gun is easy to shoot off hand and the grooves on the stock work great on fences because they hold the gun tight on the fence. I've use many air rifles, from crosman, Benjamin, Sheridan, Beeman, RWS, etc. and this is a very good gun, especially for the money. Highly recommended. On the other hand, I purchased a crosman Trail NP .22 . I was sooo exited about this gun, but it was a huge let down. Very cool, shot hard, but I could not for the life of me get a consistent grouping. Flyers all the time. Tried numerous pellets. Didn't matter. A trigger mod didn't help either. Ended up trashing it. Wasn't worth my patience.
MTR 77 NP Barrel droop ridiculous, can't be shot
By Bob
2013-09-05 20:19:21
I bought this rifle 2 months ago. It has been shot a total of 40 or 50 rounds. The barrel does not lock up tight in firing position. The barrel droop is somewhere between 1/8 to 1/4 inch! The latching mechanism that holds the barrel is a joke. This is what happens when you make stuff in China and don't have good quality control. This is certainly not the most expensive air rifle but at 200.00 you would expect to have an air rifle that when you are holding it level the barrel isn't pointing towards the ground. The scope could not be adjusted because the barrel droop was so severe. You would have to shim the rear of the scope up a ridiculous amount to get this thing to shoot. If it wasn't 200.00 I would throw it in the garbage that's how aggravated I am. I would give it zero starts but I had to click on a star to submit a review.
MTR77NP
By Mr Black
2013-08-07 21:52:42
Power 4/5

Accuracy 4/5

Durability 4/5

Ease of Use 3/5

*RIS is good but on next model would like to see more rail space

*Storage in false mag is a nice touch

*Modern assualt-styling and capability

*Adjustable trigger

*Great entry in the Nitro Piston line-up

*Perfect for target shooting or light pest control

**Please design, if possible, a NP platform that is able to take a 5 or 6 round mag. A NP fixed barrel is a nice idea too.

Overall, nice job Crosman. Now let's see how the next model looks.
Needs some accessories? Look through the items we paired up with the MTR77NP with 4x32 mm Scope (.177).
IMPORTANT PLEASE READ
There are a few ways to download files to your computer. Right-click the item and select "Save As..." or you could open the link and save the document from there. All owner's manuals (OMs) and exploded view of parts diagrams (EVPs) are in a PDF format. You will need Adobe Acrobat Reader installed on your computer to open the file. If you do not have this program you can download it for free at:
http://get.adobe.com/reader/
High resolution (
High Rez
) media center files are in a variety of formats such as .TIF, .PSD, .EPS, .AI, etc. and typically require an additional program to open. Low resolution (
Low Rez
) files are in .GIF or .JPG format and should open in your web browser.