MTR77NPC with carry handle (.177)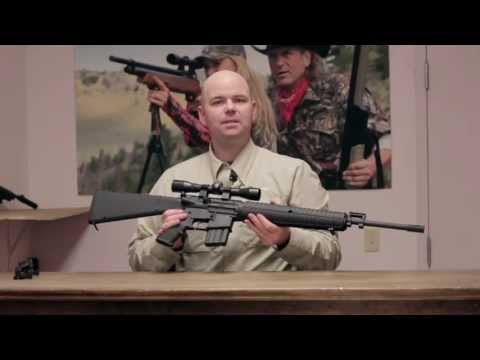 Overview
Accessories
Ratings / Reviews
Downloads (Photos, Manual & EVP)
Nitro Piston® Powered, Break Barrel Air Rifle
Modern sporting rifle, with all-weather tactical synthetic stock
Removable carry handle with incorporated rear sight
Removable front sight
Rifled, steel barrel
Sling mounts
Adjustable, two-stage trigger
18 foot pounds of energy (fpe)
NOT A TOY. THIS AIRGUN IS RECOMMENDED FOR ADULT USE ONLY. MISUSE OR CARELESS USE MAY RESULT IN SERIOUS INJURY OR DEATH. BE CAREFUL, SHOOT SAFELY.
Primary Use
Specifications Overview

Model Number

30062

Pellet Velocity

Up to 1000 fps

Alloy Pellet Velocity

Up to 1200 fps

Weight

5.8 lbs

Length

40 in

Mechanism

Break Barrel

Power Source

Nitro Piston

Caliber

.177

Ammunition

Pellets

Capacity

Single Shot

Barrel

Rifled Steel

Front Sight

Removable/Adjustable

Rear Sight

Carry Handle

Optics Rail

Picatinny Style

Safety

Lever

Stock

Synthetic

Color

Black
MTR77NPC with carry handle (.177)
Customer Reviews
MTR77 NPC
By airgunner76
2013-12-11 00:46:43
Wow! Finally an air rifle with great AR styling. The MTR77 NPC is attractive and powerful. I really like its looks and the texture coating over the entire body is a nice touch. Looks great, feels great, very accurate. Rail space is good but would like to see more rail space on this guns successor (whenever that should be). Hats off to you Crosman this is a great entry in your expanding lineup. The MTR77 feels well constructed, trigger pull is fine once you get used to it and having a false mag for storage is a good use of space. I love this air rifle, definitely my favorite one yet. I use it every chance I get. This is a must buy if you enjoy air gunning for whatever your purpose is.
Every bit of all right!
By Ms Baby
2013-10-15 21:38:29
Being in a hurry, I ordered this with the scope in May, but it didn't arrive until early June. I mounted a carry handle when it arrived and started shooting. Unfortunately the rifle had BIG problems. No matter how I adjusted the sights, front and rear, a full 60% of my shots were hitting three inches to the right and two inches high. Finally I noticed a misalignment with the front sight rail and the forearm. Eventually I mounted the scope, but the results did not improve.

I wrote and mailed a lenghty letter, included copies of the last three targets I shot, and two pictures of the top front of the rifle. A short time later, I received a call from a rep at Crosman. My letter had reached his desk, and instead of sending me an email, he picked up the phone and called me. We talked for some time, and he said he would send me a shipping label so I could return the rifle. I was offered the choice of a different rifle or a full refund. Needless to say, I asked for the same rifle, but with the factory carry handle and front sight.

I found out the rep took my new rifle to the range and ran over 200 rounds thru it to break it in. When done, he shipped it to me.

It took only a few shots to zero the sights in tighter than he had them. Since then, I have been shooting the bulls eye out of the targets. At the moment, I am over 500 rounds down the barrel and am very pleased with the results. This second rifle shoots like it is supposed to shoot. Accurate. Powerful. Lots of fun pulling the trigger. After I get done moving into my new apartment, I plan of adjusting the trigger to see what happens.

I have already recommended this model to four people. It is worth every penny one spends on it. Whether you are target shooting like me, or going after varmints or hunting for food. this is the gun to have. I showed it to a friend who works in a gun store, and he was VERY impressed with it. The design, the construction, the look, the realism, the weight. He thought it might have had a bit longer barrel to make cocking it a bit easier. I said that would take away from the AR-15 Carbine look that matches my Black Star Tactical AR-15, except for the stock.

If you are debating about getting this, don't wait any longer! Order it NOW! You won't regret it!
Very accurate
By PestPlinker
2013-07-19 17:31:08
I've owned this rifle for about a month now and i can honestly say it's the coolest and one of the most accurate air rifles ive owned. Already have shot and cooked two squirrels with this rifle, though after a nearby neighbor called the local police department thinking this was a real assault rifle, I have since put orange electrical tape around the muzzle of the barrel.
Needs some accessories? Look through the items we paired up with the MTR77NPC with carry handle (.177).
IMPORTANT PLEASE READ
There are a few ways to download files to your computer. Right-click the item and select "Save As..." or you could open the link and save the document from there. All owner's manuals (OMs) and exploded view of parts diagrams (EVPs) are in a PDF format. You will need Adobe Acrobat Reader installed on your computer to open the file. If you do not have this program you can download it for free at:
http://get.adobe.com/reader/
High resolution (
High Rez
) media center files are in a variety of formats such as .TIF, .PSD, .EPS, .AI, etc. and typically require an additional program to open. Low resolution (
Low Rez
) files are in .GIF or .JPG format and should open in your web browser.