Trail NP XL 1100 (.22)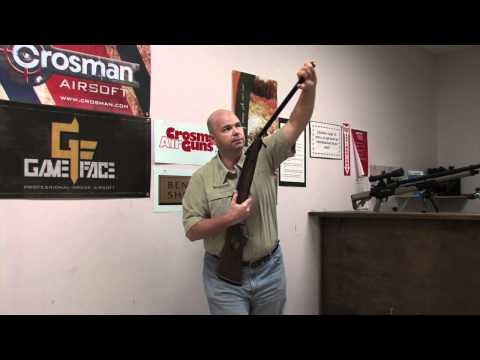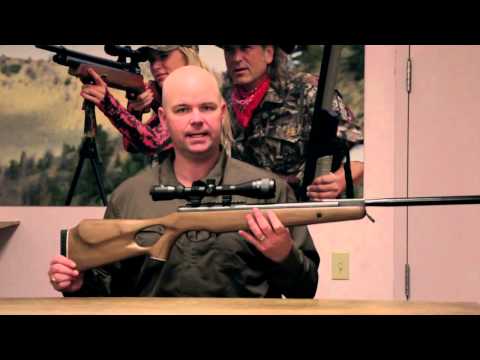 Overview
Ratings / Reviews
Downloads (Photos, Manual & EVP)
The Trail NP XL1100 features a handsome, checkered, hardwood stock. The stunning 28 ft-lbs of muzzle energy, and shot velocities of up to 1100 fps make this the ultimate choice for successful small game hunting.
NOT A TOY. THIS AIRGUN IS RECOMMENDED FOR ADULT USE ONLY. MISUSE OR CARELESS USE MAY RESULT IN SERIOUS INJURY OR DEATH. BE CAREFUL, SHOOT SAFELY.
Primary Use
Specifications Overview

Model Number

BT1122WNP

Pellet Velocity

Up to 950 fps

Alloy Pellet Velocity

Up to 1100 fps

Weight

8.5 lbs

Length

49 in

Mechanism

Break Barrel

Power Source

Nitro Piston

Caliber

.22

Ammunition

Pellets

Capacity

Single Shot

Barrel

Rifled Steel

Optics Rail

Picatinny Style

Optics

3-9x40 mm AO

Safety

Lever

Stock

Hardwood
Trail NP XL 1100 (.22)
Customer Reviews
Not a bad gun, but....
By John
2014-09-05 16:28:12
I received this gun as a gift a couple of weeks ago - the first airgun I have owned for 35 years. I am generally getting quarter sized 5 shot groups at 35 yards, which ain't bad. However, I am getting these results from a solid rest and after carefully easing back on the trigger. Frankly, the trigger sucks, I have owned a number of weapons over the years, some of which were very cheaply made indeed, but this is the worst trigger I have encountered thus far. I will take it down and see if I can polish it to acceptible tolerances.

Unlike warning reviews which I read after getting the rifle, I was getting fairly consistant groups after 40-50 shots, 200+ shots were not needed. And this thing hits hard. I fully intend to take a number of rabbits and squirells with it this fall after getting a couple is issues squared away with the gun. Which brings me to another complaint - the windage adjustment on the CenterPoint 3-9X40AO is sloppy and "wanders" after 20-30 shots. The elevation adjustment seems to hold just fine, but you can't hear or feel a click when turning the windage knob. I have turned this knob enough to account for a 7+ MOA change in lateral movement just to get a half MOA in actual shot placement on target. Plus, as noted, the scope "wanders" (laterally only) when enough shots are fired and I have to start all over again. BTW, I know full well how to mount and sight in a scope, I am frankly pretty darned good at it.
Poor accuracy
By johnny
2014-06-29 11:10:02
The rifle I purchased has terrible accuracy. The point of impact wanders all over the place. I have shot several hundred pellets of different types and weight with no improvement. I mounted a different scope with no improvement. I inspected and made sure everything on the rifle was tight. I cannot get better than a 2"-3" group at 20 yards using a rest. The trigger is terrible but something else is wrong with this rifle. There are a lot of excellent air rifles on the market in this price range. Unfortunately this isn't one of them.
Takes time...
By JeffZie
2014-06-24 14:41:13
Agree with other comments about the stock. Doesn't compare to German guns. However, the rifle packs a punch, though it's taken me a good while to:
1) Get used to the long, heavy 2nd stage of the trigger.
2) Find the right pellet (RWS heavy hollow-points) - sub 10mm groups at 50', standing.
6 months on, it throws an occasional stray, but it's proved itself to be a good, budget workhorse. No problems with small game. Even the scope's quite good!
Benjamin Trail NP XL 1100
By Anonymous
2014-04-21 01:07:34
I would like to start by saying this…not all the stars line up all the time.
I purchase my new Benjamin Trail NP XL 1100 Last Sept. and was very disappointed when I opened the box.
The stock was of such poor quality … the screws holding the forearm to the barrel … were almost at a 45⁰ angle……. I took the stock off and found chips of wood under the barrel.
I cleaned the gun and found filings in the barrel … and when I tried to put it back together … it was almost impossible to marry the stock to the barrel … because the holes in the stock did not match the holes in the barrel.
After 25 or 30 rounds the scope could no longer be kept on center.
After 500 rounds I had to tighten everything all over again and each 25 to 30 shots … I would have to tighten all things back up again. I believe I had to do this because of the quality of workmanship, which I feel could have been easily achieved by a child.
Now let me say this … I also purchased second hand one from a friend … who didn't like it …
That gun is almost a tack driver at 50 yards … but again … I cannot keep a scope on it ... that will stay on center… it just wracks the scopes.
It is a very quiet gun and has awesome power and I would not part with it.
So I say to any of you who are thinking of buying one of these guns … do it as eyes on only.
Clean the gun when you get it … put a 1000 rounds through it … put a good air gun scope on it.
Handle it like a lady … because it doesn't like to be man handled … and I know you will enjoy it.
Remember … not all the stars line up all the time… Happy Plinking

Benjamin Trail NP XL 1100
By Gary
2014-04-20 10:30:04
Not sure where I would like to start ... I purchased the gun last Sept. ... I was shocked in seeing how poorly the fit of barrel to stock was ... the quality of work put into the stock .... could easily been achieved by a child ... The aliment of holes drilled into the stock .... to marry the stock to the barrel was so poor ... the screws were almost on a 45° angle. .... Everything fit so poorly that after a 100 rounds or so ... the whole assembly came loose .... it was almost impossible to marry it back together. ... the scope that came with it ... lasted for the first 50 rounds and then could not be keep on center. ... The quality of this gun is so poor ... that I have placed it in my rack ... and never take it down from there. Now, I know you are wondering why it was not returned ... so I will let you know... this is my second gun ... the first one is a gem ... after around 1000 rounds it is quite ... and almost a tack driver at 50 yards ... I love the gun and would never part with it. Just wanted you all to know ... they have good ones and bad ones ... if you are thinking of getting one of these guns ... I would suggest to do that with eyes on only ... or you could end up like me ... A (2) week wait for it to come ... and find you have a choice to make ... (2) weeks to send it back ... and a two week wait for it to come back again ... A month and a half ... and no guarantee it will be any better ... so I suggest ... if you are thinking of buying one ... do it as eyes on only. Happy trails and great plinking to all.
best hunting pellet gun
By Anonymous
2014-04-05 13:00:57
I got this gun about 3 weeks ago and I am incredibly happy with it. It give extreme knockdown power in .22 and there is very little drop when zeroed at 25 to 30 out to about 35 40 yards. The scope is OK. Get this gun in .22 you will drop anything form rabbit to large raccon and fox with this from 50 yards and closer
1 1/2 years
By MikeD
2014-01-07 19:20:18
I critiqued the gun after 1 year and gave it 4 stars. After 1 1/2 years of use, I give the 1100 4 1/2 stars. I refinished the stock to make it more scratch resistant, and bring out the natural grain of the gun. Gun still loves CPHP pellets and Baracuda Match 20.14 (which hit like a hammer on small to medium sized game).
This gun is hold sensitive, but once you improve the trigger and get used to the idiosyncracies of hold technique, the 1100 is awesome!!! I get quarter sized patterns at 65 yards. The single negative that I experienced was the constant loosening of the stock bolts that fasten the barrel securely. I overcame the problem by using lock washers and teflon tape on the threads. I follow several of the airgun forums, and view the bragging on many of the other brands and their "wonderful" performance, and I don't doubt the sincereity of the comments, but at what price? As I mentioned in my earlier comments, for the retail price of about $300, this powerhouse - with a very decent scope - and good carry sling is one hell of a bargain. Very few other "springers" hit with the authority of the 1100, and once you get the gun broken in, accuracy for taking out small game or pests is VERY good. You will not win accuracy contests paper punching to hole in hole, but that is not what the manufacturer made this gun for.
Top of the pop
By Yukterez
2013-12-31 20:57:43
For me the gun worked right out of the box. At 10 meters I get this precision: http://yukterez.ist.org/benjaminNPxl22.png
The best results can be obtained by gripping the gun tight with your trigger hand, and push it against your shoulder until the target is forced to stay on focus. The guide hand needs to be relaxed.
Also the trigger is not at all as bad as some reviewers claim. It's not a match trigger, but it goes smooth and easy. The gun also produces less than half of the noise of my other magnum springer, a Ruger Blackhawk Magnum i. the smaller .177 cal.
The only pity is, that in Austria you pay an extra 100€, but the gun is still worth its price. I love it.
The gun must be broke in!!!!!!
By Anonymous
2013-12-16 18:03:46
People who say the gum is unacaurate have obvisly never had a pellet gun of any type you must brake the gun in first so what I mean by saying this is that you buy a can of pellets preferably crossman premier hollow points. Get the 500 count size and just shoot one after another through the gun until there all gone the take gun oil put it on a 22 cleaning rod with a rag or paper towle that will fit down the barrel and clean it for a few mins then go shoot it and tell me you can't get a 1 or 2 inch group at 25 yards out and if you can't you aren't a good shot end of story
Trail NP XL 1100 (.22)
By Pellet Boy
2013-12-10 12:30:41
What am I to think ? Some state it's not a nice gun at all ....... bad trigger , bad accuracy , poor quality control, etc., etc .
Others claim it to be the best darn gun on the planet ! So who's right ??
The answer would be in where it's manufactured...... so it depends on whether you get a properly assembled one .
I strongly believe the gun for the money is as good as it gets ; like others have said -if you get a faulty one , just send it back .
Sure it's a pain in the butt - but you will end up with a gun the vast majority of owners absolutely LOVE !
Great gun
By Anthony
2013-11-23 12:51:09
I'm 16,I have been shooting pellet guns sense I was 10.I have owned the Gamo Varmet hunter and the crosman quest. By far this is the Airgun I have owned.This gun is very accurate at 40 yard I have killed ton of squirrels, rabbits and raccoons I have even got a squirrel at 80 yard witch is amazing for a break barrel gun. So I really wanted to see what it could do with the Preditor Pollymags so last winter I went Fox hunting with it. 1 shot to a fox's head it was down I was amazed of the prowler it could do. It is well worth the money I spent on it but does need some work on the trigger.Besides that its a great gun I'm very pleased on how it performs.
good gun bad scope mounts
By rey
2013-11-13 21:16:36
I like the gun a lot because of the power,looks, and overall but I did not like the scope.. I cant sight it in because the scope mounts were so high.... I have to aim atleast 3 mil dot high in 20 yards.... and the trigger is not good but not bad either and I message crosman thru my facebook because they did not gave me a sling.. they told me they are out til next month like.. wt you know gun 4.55 didnt give five bec of trigger... scope accs 25 mounts for scope really high and my sling.. lol
perfect
By kiya king
2013-11-12 15:56:57
OMG this gun is perfect
Benjamin Trail NPXL 1100
By MikeD
2013-10-30 13:10:42
Bought through Craigslist for $200. Had been shot once. Have owned this rifle for about one year, and have put over 3000 pellets through it.
Rifle "likes" crossman hollow points and heavy pb pellets of various mfg. Took about 500 rounds before I was able to get good repeatable shot location.
The Center Point 3X9X40 scope that comes with the rifle is excellent for the effective range of the gun (65 yards with excellent fpe).
Good Points: Great power, good range, reasonably quiet, good accuracy once broken in.
Things I would improve: Better trigger (I changed to Charlie daTuna trigger with excellent results). Composite, light weight stock. The finish on the wood stock needs to be more scratch resistant. You can redo yourself, but the factory (China) could improve the durability.
Even at the retail price of about $300, this is a great value for a gun of this quality and power. It will take out anything up to a coyote, and even a coyote with a good head shot.
Really wanted to like it:(
By Sid
2013-07-09 00:05:00
She was heavy,accurate fun but fit and finish sucked.
Had a crack in the bolt attaching barrel to stock.
If it was made in America I would have bought another
powerful air rifle
By Anonymous
2013-06-26 13:48:10
Bad trigger makes it less perfect. However, its power shocked me when I first shot it. I tested the muzzle velocity with 14.3 gr hollow point premier, and it gave 860~880 ftps. Normally after well break-in, there will be an increase on muzzle velocity, so you can expect more than that. The other thing is that the XL1100 is not quite quiet...it is louder than my .177 spring(steel)-break barrel.
A Far Cry From That Ol' Daisy!
By Duckman
2013-05-28 10:33:36
Like most true-blue American boys in the '50s I grew up with a Daisy. The famed air rifle that is. Shot cans mostly. Plus a few birds. Back then having an "air gun" was simply part of the life of a boy. No one I knew ever shot their eye out.

Also like most boys turning into men, air guns left my life later on. I never became a hunter, nor what the main-stream media likes to call a "gun nut." But living in the city I did, later on, become pistol proficient and licensed for carry - a skill that has (fortunately) never thus far been needed.

Now I live in 'the sticks.' I regularly see all sorts of wildlife - deer, foxes, turkeys, bears - but I go my way and enjoy letting them go theirs. Well I did until a family of woodchuck started living under my house. Well, even for a time after that, until they became destructive.

Tried "humane" traps with all sorts of suggested baits. They showed no interest. Thus this air gun.

I am not ready to 'hunt' them just yet. The rifle is just breaking in and before I go after a woodchuck (or any other living target) I will need to know that I can make a quick and sure kill shot. "Five out of five into an area the size of a quarter" is the accepted standard. I am not there yet. But tin cans are falling fast - fatally shot right between the i's.

This rifle is amazing. Powerful (pellets go thru the heavy metal can as if it were paper) easy to shoot. Quiet. Physically beautiful. All to a degree far beyond what the price might suggest.

The scope is amazing. Some complain of 'double vision' or other optical anomalies. Mine had that until I adjusted the ocular to my vision. (Just a matter of understanding and using the 'scopes adjustment tools.) Now it is flawless. And frankly the scope itself is worth the priceof the rifle.

If this rifle has any "flaw" it is that it's heavy. Like a "real" rifle, not an air gun. But it shoots like a 'real' rifle too, so what's the complaint?

Ammo is cheap and easily found. I have been using Crosman pointed "Hunting" pellets because that is what I'll need when it's woodchuck time.

The more I shoot the better the rifle becomes. And the better I become. The adjustable trigger required some getting used to. It is smooth and consistent, but it lacks a change in feel as the release point us reached. That is one improvment I (and it seems everybody) would like to see Crosman make.

I can't say more. The Benjamin Trail is near perfect. A great air rifle at a very reasonable price.
Great Airgun horrible scope!
By Coonkiller
2013-04-08 21:18:49
This gun definitely a powerful air gun! Held decent groups all the way to 40 yards...... Shot a dove 80+yards..... But there is a downside to this rifle! The scope it comes with is a complete piece of well you know what! This scope is cheap..... I broke 2 of them..... Great looks with the scope but don't get to happy......

Good starting point but needs work.
By Retired Chief
2013-04-07 23:18:07
I was not happy with this air rifle right out of the box. But, if you're considering purchasing the Trail NP XL 1100, read to the end because there is a happy ending.

Cosmetics: When I received my Trail NP XL 1100 I thought Crosman had sent the wrong rifle. The color of the stock was much lighter than any of the pictures and videos that I had viewed of this rifle. It looked as if very little little stain was used at all. But I checked the stamp on the top of the Nitro Piston and it was, in fact, an NP XL. I thought maybe Crosman had changed their production line but I could see darker stain around the trigger and handgrip. There were also burs and imperfections around the slot in the forend. I think I just got a stock that slipped past quality control. The bluing on the barrel and the Nitro Piston also had imperfections on it. Again, quality control. But, honestly, for me cosmetics aren't that important. I like my guns like I like my truck. As long as it performs, that's all I really care about.

The first thing I do with any gun when I receive it is clean it. I own several air guns, several shotguns, several pistols, a Stag Arms AR15, a Sig Sauer AR10, a Remington 700 XCR compact tactical, and a Ruger 10/22 and the Trail NP XL was the dirtiest barrel from the factory that I've ever seen. For those who are having accuracy problems, clean the barrel. It will make a difference.

The scope comes with the rings already on the scope but not mounted on the rifle. So, I mounted the scope but wasn't happy with the location of the scope within the rings. It was when I loosened the ring cap screws to move the scope rearward that I noticed 2 of the ring cap screws were stripped. Actually, the screws were fine. It was the cheap aluminum scope mounts that were stripped. They came from Crosman this way. Once again, quality control. I purchased a set of Weaver Grand Slam Steel scope mounts and they did the trick just fine. The scope itself isn't great but will do the trick for this air rifle just fine.

First time firing and break in: For an air rifle, the NP XL 1100 is a little on the large side, both in size and weight. Not to mention the 40+ lbs cocking weight. Due to its size, weight and heavy cocking, I would not recommend this rifle for a child. I did mess around with the scope some during the break in period but until you get a least 100 rounds through this rifle, you're not going to see consistent accuracy. Once I had 150+ rounds threw my NP XL, I started dialing in the scope. After getting the scope close to center, I started experimenting with different pellets. So, far the Crosman Premier Hollow points are showing really good groups. I'm waiting on some JSB Exact Match Jumbo Heavies, as I've read they are the best pellets for this rifle.

One of the things I like the most about this rifle and the Nitro Piston system in general, is how quiet it is. When you shoot it, there's no loud crack. There's no loud "ping" from a spring (typical of most springers). The NP XL 1100 "thumps". Just a nice quiet "thump".

Ok, so now to the one thing that I dislike the most about the Trail NP XL 1100 - the trigger. The trigger on the NP XL is absolutely horrible. I was raised shooting guns and I did 21 years in the military. I've been shooting my whole life and the trigger on the NP XL 1100 is one of the worst triggers I've ever experienced. The first stage is really long, as is the second stage and to make matters worse, I couldn't tell where the first stage stopped and the second stage started. The rifle seemed to fire at a different point every time and you can feel a grinding through the entire process. This made it very difficult to adjust and predict the point where the rifle would fire. There is an adjustment screw for the second stage but it didn't help me at all. Trying to control your breathing during a slow 10-15 second grinding trigger squeeze made shooting my NP XL 1100 less than pleasant. I did some searching and found a video on YouTube by a guy with the user name SuperChrismccall. Chris has a short video that will show you how to fix this trigger. It's super easy, only cost about 15 cents ( I already had the part in my garage) and can be done in about 5 minutes. Don't waste your money on expensive trigger replacements. Chris' trigger fix really works and it's basically free.

Once I used Chris McCall's trigger fix, my NP XL 1100 is a dream to shoot. I can put 5 shots under the size of a dime at 20 yards with no problem. The Trail NP XL 1100 is quiet, puts a lot of kinetic energy on target and does so with great accuracy.

So, in short:
1) Clean the barrel very well with a .22 cleaning kit,
2) Change the scope mounts with some sturdy steel scope mounts.
3) Follow the break in instructions. Expect to shoot at least 100 rounds before seeing consistent accuracy.
4) Experiment with different pellets to find which one performs best in YOUR rifle. Each gun is different.
5) YouTube search SuperChrismccall and follow his easy and cheap trigger fix instructions.

Follow these easy but necessary steps and you'll be much happier with your Trail NP XL 1100.

**NOTE FROM CROSMAN CUSTOMER SERVICE: ALTERING THE TRIGGER WILL VOID YOUR WARRANTY**
The best air rifle I ever had
By Tucker
2013-04-07 22:54:45
This gun is 100%better than my gamo silent cat. The silent cat was supposed to be quiet but it was really loud but I saw the np xl and heard that it was quiet and so reviews said that it was loud but the should try gamos silent cat it's like shooting a 17 hmr compared to the np xl
Not Good NP XL1100
By Airhunter
2013-03-02 16:06:34
I am on my second one. The first one never had consistant accuracy and when it was just a year old the piston locked up where you could no longer cock it. Crossman was good about replacing it with a new one. I have now had the second one about 13 months and it feels as though it is starting to bind. I felt that if this was going to happen with every on that I got, I might as well look at it myself. I found the inside of the gun to be rough and have surface rust in the piston and compression tube assembly due to not deburring or lubricating. The piston seal was also rough and nicked.
Great Rifle
By Great Rifle
2013-02-24 16:44:05
I am 70yrs. old and received this gun as part of my B-day gift from my brother. I zeroed the scope with a laser. At 42 yards this gun is on target and hits hard. I have many firearms as well as pellet guns and this is a great gun. I am very happy with this gun.
crosman benjamin trail np xl 1100 .22
By john
2013-02-22 17:17:10
This is a very consistant and accurate gun for the money the scope it comes with needs a little work but it gives me dime sized groups @20 yards with beemen 21.6 grain pellets. Can hit a spinner target consistently at 50 yards i have kill multiple squirrels at 20-60 yards and a raccoon at 30 yards. Very powerful and accurate i love the sling and mounts helps when you add a 4-16x40 scope on top.
Benjamin Trail NP XL vs. Trail NP: Review / Comparison
By marcos
2013-02-18 14:17:47
good rifle and super power nitro piston



An impressive cannon
By Anonymous
2013-01-19 20:55:11
Bought it a little bit over a year ago, awesome gun, great accuracy, at 25 yards im hitting squirrels in the head yes the gun is heavy but personally i like a gun thats got weight to it then a featherlight one, love the stock shape and handling. One thing that could be an issue is the adjustments on the scope are out in the open with no caps, ive yet to bump it (that i know of) but other then that im really impressed with the gun.
Perfect
By Wes609
2013-01-16 10:23:34
I just bought this amazing break barrel yesterday and am very pleased. First of all if you think this trigger is bad shoot the gamo varmint hunter for around 300 as well. It is far worse. Also their main advertisement was how quite their bull barrel was and again this gun kills the gamo. The scope was dialed in quarter groups just in hands in an artillery hold in under ten shots with cross an hollow points at about ten to fifteen yards. Then spent a couple hours plinking at cans and peppers at 25 30 and 47 yards. Cleaned the barrel put it away. This morning I took it out and dropped a squirrel with such muffled noise my close neighbors unless familiar with air rifles wouldn't even guess I just shot a 22 caliber lead pellet at about 900 fps haha. For hunting this gun is perfect. It was my own fault when I got spring fatigue quickly with my gamo from leaving it cocked in my car for a day but again, this gun with its nitro piston design knocks that problem out of the picture. Great gun shoot one before reading negative reviews!
perfect
By wes609
2013-01-15 17:07:15
WOW!!! Truly glad I just purchased the trail 22. First of all out of the box I cleaned it. And yes there's resido which I myself was happy to see it was tested. I fired it numerous times before even mounting the scope. It shot a little low little left. Easily fixable free handed no mount whatever technique we used got it sighted at about 15 yards in under ten pellets. Then repeatedly his targets at 15 30 and 47 yards. I just bought the Gamo bull whisper 177 cal and honestly never thought I would have so much trouble. That guns main advertisement is this gun is so quite. Lacking the nitro piston power and being made of that plastic, this gun sounds like a red ryder compared to that. I read a lot of trigger complqints , and with that in the back k of my my mind I was again surprised that it was no where as bad as it seems and honestly if u don't believe me shoot a Gamo varmint hunter. The other thing I would sometimes read about was durability. The hardware of this gun is plenty dialed in (at least on mine). Again if u think this gun shakes or moves when u shoot it please shoot a Gamo right after. Either way I simply bought this break barrel and it works ideal to all my expectations at least. Great scope, finally a sling, and awesome performance. So if you have this gun in mind topped to other... do not go by what others say... it is far superior!!!
My 2 cents
By Anonymous
2012-12-28 12:30:04
Bought the XL1100 1 week ago here in the Netherlands. Liked the look and the promised power of the gun.

Regarding the power I was not disappointed.

Quality is a bit of a mix, I did some refinements myself:

-Polished parts of the trigger mechanism, didn't made much of a difference but feels a bit better
-Put some metal rings in the barrel pivot point, big difference. feels a lot more stable, and no more play to both sides
-Polished the crown, and removed the sharp edge.
-Regreased most of the moving parts

It's a nice gun to shoot. Bit difficult to cock (harder then my Weihrauch HW80K). Accuracy seems to be o.k. think the gun isbeter then the guy shooting with it.

A bit more effort should be put in quality control. It is not a very cheap gun, so quality should be up to the price.

Benjamin Trail Nitro-piston XL 1100
By Spud
2012-12-18 15:06:17
The stock is done very poorely, and the accuracy isn't any better. Tried every conceivable hold, five scopes, and eight different pellets. The only cosistancy I've found is its consistantly innaccurate. I'm extremely disatisfied and now feel stuck with this Lemmon!
BENJAMIN TRAIL NP XL 1100
By K.H.
2012-11-11 22:25:40
I have many spring piston air rifles from various manufacturers, some costing far more than this gun,however, i really love this nitro piston air rifle. This rifle is VERY accurate and has EXCELLENT knockdown power. If you know how to PROPERLY shoot a magnum spring piston type airgun, you will love this rifle.
whats all the fuss about? Great gun!
By Jsmith1980
2012-09-01 17:48:34
I read several reviews on here and other places online that this gun is not accurate, piece of crap, blah blah blah... I chose to have faith in the excellent reviews that I also have come across. I was shocked with the first ten shots to go through this gun. The first shot is high and to the left by about six inches. I centered the cross hairs on that shot, went back to the bullseye and created one ragged hole, slightly to the right and north of the bullseye about the size of a quarter. I adjusted the stock, mediocre center point scope once, and that was it. Also,im sure to many peoples surprise, this was from 25 yards! I am in love with this gun after just ten shots, need I say any more? Did I just get really lucky here? Am i cursing myself and my new benjamin by getting this excited after the first ten shot string? Anyways, I chose this gun because of the success and fun that Ive had shooting my Trail NP all weather, the little brother to this monster. I still have the stock trigger on my Trail NP, and obviously on my brand new 1100XL, and im sure ill follow most others, and install GRT-III triggers at some point, but do i dare try to fix something thats not broken? Both of my guns are extremely accurate even at long distances. I guess Im just used to the mile long trigger pull. ill have to put some thought into this...
Not the Benjamin I Knew 45 Years Ago
By MARKsman
2012-08-20 18:05:19
My first experience with a Benjamin air rifle was about 45 years ago. It was a multiple pump gun, extremely accurate. It was so accurate, with iron sites, that I was able to shoot flies off of flowers at a distance of 15 feet. It was very, very consistent. And it was powerful. That's why I bought a Benjamin break barrel air gun, the NP XL 1100. Still breaking it in, with about 250 pellets shot so far. Can't find the RMCOIL anywhere but online. Seems that Crosman would be sure that wherever their guns and pellets are sold, there would be the oil sold there too. Anyway, I've read a number of reviews and there seems to be a lot inconsistency in accuracy. I am experiencing that too. Might be the weight of the gun. I zeroed mine at 10 yards, then could hit a quarter at 25 yards about 25 percent of the time. Hopefully the accuracy will improve, especially with some oil. One reviewer stated that he liked that his gun was made in the USA. Mine has "Made in China" printed on it. So maybe, if the gun is made in China and the US, then the quality of one manufacturer is not as good as the other. I can't tell if my stock is real wood or laminate. It does not appear to be any wood that I am familiar with, so it is probably an Asian wood. But it is fun to shoot at the groundhogs, deer, fox, and mockingbirds. I just hope that accuracy improves to what I remember Benjamin was capable of 45 years ago.
Accurate and hard hitting air rifle
By Dylan A
2012-06-28 22:58:04
I've had this gun for about a week and shot 500+ rounds through it. It's dead on at 50+ yards. I've taken a rabbit with at 50. This is truly a small game rifle and I think is fully capable of taken a red or grey fox at 40 yards. If you are looking for an accurate, hard hitting air rifle for under 300$, this is the one. Believe me on that.
Iffy at times!
By Brandin
2012-06-12 01:57:34
The 200 or so rounds I have put through it and few birds I have shot have been good. I'm 6'0 and 145 and my twiggy butt can send a hundred rounds down range easy so it's relatively easy to cock but the gun is extremely heavy! I now have to send mine in to get the nitro piston replaced because it is grinding and screaching but the gun is good sturdy qualIty although not a perfectly beautiful to look at. Mine had bristles all over on the inside of the stock from staining so quality control is not all that great. It shot very poor groups even at 10 feet. No doubt this could be used for crow and rabbit, I have dropped squirrels and magpies dead in their tracks with this beast but it lacks accuracy and is combersum.
SUPER TACK DRIVER!!
By Keith
2012-05-23 23:58:28
Determined to find the perfect Air Rifle, I went thru a dozen different ones in a period of 3 months. If it didn't perform....it went back to the retailer. Let me tell you, there is some hi-dollar junk out there from inexpensive to overpriced exotics. Poor quality, horrible accuracy, junk scopes you name it. This will be the last air rifle that I will ever own. Benjamin knocked it out of the park with this baby! PEOPLE, BUY THIS AIR RIFLE, YOU WILL NOT REGRET IT! I was so disappointed after going thru so many air rifles trying to find one that you could hit the broad side of a barn with. I actually bought this gun over a year ago online. I just lost interest I guess and it sat in the unopened box beside my gun safe until a couple of weeks ago. Black birds, collard doves and English sparrows were leaving droppings all around my pool and grossing my wife out and her swimming students so I decided to unbox the Benjamin. I mounted the scope, made a target and took it outside. I sat the target out about 12 yards. The scope was simple to operate. I had it on target in about 6 shots using a make shift bench rest with a board and a couple of towels. After I got it where I wanted it. It started shooting holes in holes, I mean It was dead on. I thought that I must have jarred it and got it off target but I realized that I was shooting the same hole again and again! I soon put this baby to work, 100% kills every time. This gun is also super quiet. It makes less noise than my kids BB gun. I am a gun collector and this is the only air rifle to have earned a spot in my gun safe. Note: Disregard any negative comments about this gun. Believe me, I know guns and this weapon ROCKS!
trail np xl 1100 = beast
By baller
2012-05-21 21:59:52
It's a beautiful, powerful,and very heavy gun. It has about no recoil and is ridiculously powerful, but it is about 10.4 lbs. with the scope. But the weight is not so much of an issue if you use the included sling and sturdy mounts. It is awesomely silent. But be careful where you show and point it--- it looks+ feels and is lethal like a real firearm.
From inaccurate & unhappy to VERY ACCURATE & VERY HAPPY
By bhoward
2012-05-16 16:19:36
I was initially very disappointed with this gun. My shots were all over the place. No consistency whatsoever. I upgraded the trigger with aftermarket, but my results were still dismal. Although I had read the barrel should be cleaned before using, I couldn't imagine a brand new gun needed cleaning.... So - long story short - I cleaned the barrel and it was filthy, filthy. the result - Accuracy like I always hoped for and very consistent. CLEAN THE BARREL. Unbelievable difference!!!
XL 1100
By matt
2012-04-28 04:27:18
First off I'd like to say that this rifle has gotten a bad rap from people that have bought the "Little Brother" models of this rifle then complain that the power isn't where it should be. Second this rifle is very hold sensitive but the accuracy is there I recommend a modified artillery hold, pull the butt into you shoulder tight and lightly hold the stock. I regularly use this hold and make successful head "fuse box" shots at 75 yards on ground squirrels from my back porch. furthest shot was a lasered 103 yard shot on a crow.....of course i recommend changing the scope for these ranges. Next don't use anything lighter than 12g pellets or you'll damage the piston and accuracy won't be there. My rifle prefers 14g and heavier up to 32g, I use the crosman premier domed in box for plinking to long range and Eun Jin 28.4g when you really want to thump something.
crossman Trail NP
By shooter
2012-03-01 14:57:36
I'v gust purchased a Trail NP in (22) cal. Well all i can say is ill never buy one again for the money!! I payed £350.00 quid and i put 500 rounds and at 30 yeards the grouping was about 3inc's couldnt hit a barn door if i was sat on the padlock! I no its not my shooting. the trigger is realy poor the pull is realy long and feel like its got sand in it. The stock is a poor finish had bits in mine, the blueing was nice the scope is not the best looks the part its ok for the money ill put a better one on mine and sort the trigger out as the screw dont do any thing. Im going to stick with it and see if it gets better,As i can give it away!! All i can say is dont bover you can get a lot better for your money im gutted!!
One critical but easy to fix flaw!!! Please Fix This Crosman!!!!
By CajunHoss87
2012-02-29 09:38:08
I bought the Bejamin Trail 1100 XL and I was extremely pleased with the power, the scope, the weight, the thumb hole stock and the shroud. The accuracy was ok out of the box at 10 meters but I knew it could be better! after loctiting every screw and after removing the trigger adjustment spring and screw the groups were same hole or clover leafing at 10 meters. This was great, but I noticed that they started to open up after about 20 shots. I tightened the pivot arm boltand re-loctited it and let it dry 24 hrs. The same results followed the next day. I have a solution for you Crosman: OK, just machine a set screw or two on the left or right of the pivot joint that will lock the pivot bolt (which only has one threaded end, the tip) the set screw should be flush with the flat face of the pivot area facing in the direction of the crown of the muzzle. This is an easy fix and it will guarantee an almost perfect air rifle! ( other than the addition of chrome moly piston paste) PLEASE do this as I returned my rifle because I lack the tools to do this myself. I want an accurate gun out of the box and can't justify spending what I could spend on a 22lr that shoots perfect! Thanks And I hope to hear of this addition as the Benjamin trail 1100 XL is an awesome set up and I would like to enjoy its power in the future if the accuracy is supplied as well Now if you own a drill press and you can get Crosman's written agreement on warranty validity, go ahead and machine two set screws where I mentioned and you have a rifle that is unbeatable for the price and quality.
WORTH IT!
By Dev HAWAII
2012-02-10 01:57:57
Bought this gun three days ago and due to weather couldn't shoot till today. Must say!!! this is my new favorite gun. Cleaned gun barrel rite out of box(seriously dirty), did the first hundred break'in, dialed in scope in 7 shots at 30 yrds with Benjamin hallows(14.3gr), didn't even touch trigger adjustment yet. . Bought mine at local sports authority for $330, Love the gun and scope combo(scope alone priced at $80+ online). Must have for serious shooters. LOTS OF FUN! I PROMISE!
Great Gun!
By Anonymous
2012-02-04 10:23:12
I have only had this gun for about a month. I got it at around six o clock so I didn't have time to sight it in before it got dark out, I woke up the next morning and took a few shots to sight it in and it was only a couple of inches off. After only around 10 to 15 shots I had it sighted in perfectly. The only thing I don't care for on the gun is the scope, im not saying it is a bad scope, it just isn't for me. Other than that this gun was amazing!
QUALITY CONTROL NEEDED
By Mike
2012-01-23 15:21:53
The stock finish and damage which has to happen when manufactured is so sad. Mine came with a dent in the stock and the stain looks like it was applied by someone without any experience. You can actually remove the stain and varnish with a finger nail. The replacement stock sent from crosman was no better. No damage to the shipping cartons on both packages tells me this is a quality control issue. Just waiting for Crosman to offer a synthetic stock hopefully it will be better of course that one will cost me money on top of the $300 plus I have already spent.
Good air rifle with plenty of knockdown power
By www.sulanoutdoors.ws
2012-01-19 13:24:54
Overall this riffle has worked fine. I have been air rifle hunting for 25 years and this .22 caliber air rifle has a massive powerload that thumps everything from squirrels, rabbits, turkey, crow, raccoons and more... I have the centerpoint scope still attached to this air rifle and I put 3,000 rounds thru mine. I have shot the lightning fast gammo pba (Junk) threw them away, 14.3 gr Benjamin Discovery PCP (Superb out to 100 yards), Big Boy 26 gr (Oh yes these are wonderful and accurate out to 100 yards), Predator 16 gr red tip (devastaing and accurate). This air rifle seems to shoot the 14.3 gr Benjamin Discovery PCP pellets the best for a lighter load choice and for the heavy load I have had the best luck with the Big Boy 26 grain pellets. I have also shot the rabbit magnum II 24 gr pellets but they were very unreliable but had some serious knockdown power. This air rifle has a tendancy to loosen the 2 front stock bolts and the large rear trigger housing bolt from the recoil. When you first purchase the rifle it has blue lock-tite on the bolt threads so you will need to reapply this after about 800 shots or if you plan on never taking it apart again you can use the red Lock-tite (I would not suggest this as you might have to change out the nitro piston). The trigger is adjustable but you have to crank on the adjustment screw alot and it to backs itself off from all the recoil. When the 2 front bolts and the rear trigger housing bolts come loose it will totaly destroy zero of your scope and you will have to re-zero your scope after you tightn all the bolts back up. Then about every 25 to 30 rounds you will need to re-tighten the rear trigger housing bolt again and agin and again. I still like the sustained power and accuracy that this air rifle delivers while hunting. I would buy another one but crosman needs to iron out the loosening of the main bolts that hold the stock to the chamber and piston. This rifle is made for the sole purpose of hunting so I do not think that they saw problem arrising becaue hunting game animals you only get one shot; Unlike target shooting or plinking where you might several 100 pellets per day. I recomend this air rifle for purchase but you must stay on top of the care of your air rifle.
Gran rifle de aire para caza menor
By emerey
2012-01-13 18:59:34
NO es un rifle para debiluchos, entre el peso que tiene y la fuerza necesaria para montar el GasRam, después de una tarde de caza de palomas, uno agradece a Crosman el haberlo provisto de una correa.
Aquí una pequeña reseña de las velocidades logradas hoy en el Tiro Federal Argentino, medidos con un Chrony F1.
Balín:

Crosman Pointed......950fps
H&N Fiel Targer Trophy......710fps
H&N Diabolo Sport......840fps
H&N Diabolo Barracuda......750fps (Same pellet as Beeman Kodiak´s)
JSB´s Exact Jumbo RS......850fps
JSB´s Exact......770fps
JSB´s Monster......610fps
JSBá Exact Jumbo Heavy......740fps
RWS Hobby......900fps
RWS Meisterkugeln......870fps
Predator Polymag......780fps

todas las velocidades son promedio de 5 disparos, no se apreciaron variaciones mayores a 10fps máximo

Hablando del gatillo, sería muy interesante que se ofrezca una opción "Regulable" de dos (2) etapas, esto cerraría en un rifle mucho más preciso a largas distancias, con este rifle pueden cazar ustedes presas como Conejos o Liebres hasta distancias cercanas a los 70Mts

A 50 Metros el grupo registrado disparando desde apoyo en bolsa de arena fué de 1" con balines JSB Exact Jumbo Heavy de 18 grains, los que mejor desultado dieron en este rifle en particular, fueron los Barracuda/Kodiak de 21 grains. Los elegidos para Pelo

Para caza de pluma, hasta los 20Mts prefiero los balines tipo Match, por el efecto que producen en la pìeza de caza, para mayor distancia son muy sensibles al viento, en ese caso usaría H&N Crow Mágnum, que hoy no tuve la oportunidad de medir.

Según el Chairgun de Hawke Optics, La mejor distancia para calibrar a CERO este rifle con una Kill Zone de 4cm, es con Balines JSB Exact 15.9grains a 41,5 y 12,4 Mts, con un máximo de
+2cm de parábola a 25Mts
-0.7 a 40Mts
-2.8 a 45Mts
-4 a 47,5Mts
y
-5.6cm a 50Mts

Saludos, y a disfrutar del rifle.

Very Good..Not QUITE great. I would buy it again though
By AlStar
2012-01-09 15:48:34
First off, this gun is made in China, the only Crosman that I am aware of being made in the USA is the Remington NPSS. If they had a magnum velocity .22 I'd be all over it. Secondly this gun has a mediocre trigger. For the price of a very accurate .308 (Marlin XS7) with a fully adjustable blade trigger, you would think that Crosman would address this issue. Other than that, this gun is VERY NICE! The stock is well made, the addition of sling studs and a Weaver scope mounts are forward thinking. The scope is average but is holding up. If it does let go get my $35 Simmons .22mag is going right on. This gun, like MOST ALL break barrel rifles, is relatively hold sensitive. I know several people that have this rifle (thats why I bought one too) and if you remember to loosen up the grip as opposed to a centerfire rifle, then you'll be good. Who needs these CLAIMED dime sized groups when a rabbits head it 3-4" wide? This gun fills the void between 600fps .22's and the expensive PCP guns at a realized 1000fps .22 - Good job Crosman, just fix the damn trigger!
Performs well but poor workmanship.
By Anonymous
2011-12-24 07:14:09
One bad a*s Air Rifle!!
By JPO6900
2011-12-21 00:35:45
This air gun shoots almost the speed of a real .22 caliber rifle, and it shoots very accurate. This is by far the best air rifle I have ever seen or ever shot by far. The only downfall is because of the longer barrel and more muzzle break it is heavy and harder to carry around, this one is made more for the longer range shots. I like this gun so much I just purchased the standard hardwood np .22! I am a avid hunter and am very happy that I chose to go with the benjamin trail NP's instead of the GAMO as I truely think these are more powerful, better built, and more accurate. These guns are also so quiet its unreal. You can shoot this gun in a crowded neighborhood and nobody will even hear it. This is by far one of the best air rifles you can buy. If you are researching between the benjamin trail np or the gamo silent stalker whisper I will tell you this gun is much quieter and shoots much better.
For the money
By Ace2
2011-11-14 05:08:02
Ok lets call a spade a spade, This gun was all over the place when I was going into the break-in period. I had groups that went high, low and side to side all grouping in at 6". frankly put that sucks! I was determined at the rousing of a friend I was going to make or break this gun after all I had spent some good money for it. after I hit the 400 round mark it started to show good improvement (best advice shoot crap pellets to this point) groups came in to 2 1/2" that still sucks in my book.. after the 500 round mark groups fell in around 1.5 well that's just dandy, my $100.00 daisy powerline can beat that by .5 any day of the week. I truly hope you are still reading this because after spending another 100 to 150 rounds thru this machine I can now have groups that are consistant hole-in-hole and CTR-to-Ctr within the dia. of my pellets, out of 10 rounds I have 9 that group as I have just stated and one that has a wild hair low and left 3/4 of an inch off ctr. this is a great gun and I'm trying to get my buddy to buy one so he will stop making excuses for his accuracy. Peyton, I would encourage you to do one of a few things, 1st - make sure your optics are good (I replaced my scope from the original) I didn't much care for it. 2nd- if it doesn't show improvement with the prior, send it back in - get a new one, could have been made on a hangover monday or a beer-thirty friday, it happens. 3rd and lastly, if you don't want to bother with it anymore, send it to me, I would love to have another one in my collection, I would like to review it and see how it handles here in Washington. P.S. to all who made it thru this I shoot the 22Cal. 625 Domed 14.3gr. Crosman Premier rounds at 33.3 YRDS, all other rounds are a waste of time and effort for this 22 Cal. sportsmen's dream. I will tell you when the wildhair goes way. best of shoot'n to you all, one shot, one kill, never look back.
Benjamin XL1100
By James
2011-10-28 17:17:22
Benjamin Trail NP XL 1100
By Memo
2011-09-26 20:59:21
What can i say that has not been said by many other happy owners of this awesome air rifle. I did upgrade the cope to a Leaper 5th gen accu shot 3-12X44 with the side wheel adj. obj. It made range guestamation much quicker. It does 1/4 in group at 20yrds with Crosman premier HP's. I have taken Rabbits and Pigeons at 6o+yrds with the artillery hold and pigeons out 130yrds supported with a shooting stick. Aside from the extra heft, but that's what the sling is for, I have absolutely nothing but satisfaction with this rifle. Stock scope was good enough but I needed to upgrade just because ;)
Great hunting airgun
By Nate
2011-09-20 22:16:01
This rifle can't be summed up in a few short sentences, for a good review, one must put time and work into the review.

Accuracy-This rifle is not amazing in accuracy. It sports 1/2 to 1 inch groups at 25 yards, which is good, but for amazing accuracy, these groups must be sported at 40 to 50 yards, but this is not a match shooting gun, it is a hunting airgun, so I give it 4.5 out of 5 stars.

Power-As shown in my video, this gun fires pellets in the 25-26 ft-lb range, not to far from Crosman's 28 ft-lb claim on the .22 Trail XL. This is for sure one of the most powerful break barrels out there, and can effectivly be used on large best such as raccoons, oppossums, foxes, and young coyoties. (this is a plus as I have a lot of money invested in my poultry)
Some complain this is too hard to cock, I say "bah humbug," it is hard, but who ever said a break barrel producing 26 ft-lbs would be easy to cock?

Nitro Piston- Crosman's patent pending "Nitro Piston" surely works wonders, it is quiet, fast firing, not adversely affected by cold, and doesn't wear out. One con about the "nitro piston," if not properly maintained, they can/will leak around the seal, but a drop of Crosman Silicone Chamber Lube to the compression port every 500 shots helps insure the seal's longevity.

Scope-The 3-9x40AO scope lasted me about 1700 shots, before it had problems keeping zero. Most scopes, especially "throw ins" don't last that long, even on a gas ram airgun. I have ordered a Leapers 4-16x50 AO scope, and I'm anxious to see how well it works.

Finish-The finish on this gun is so-so, the metal was deep blued, but mine had a bad spot in the bluing, but no worries, being a hunting airgun, its sure to get more scratches soon. I recommend you try many different pellets in this gun, to find a good one for you. I have luck with Crosman and JSB pellets.

The trigger-Not the best, not the worst. The trigger is rough, long, and has a hard pull strengh, but it is very consistent, so I can live with it, as I know when the shot will fire.

USE THE ARTILLERY HOLD!!!!






Tack Driver
By Justice
2011-09-04 06:34:27
I have to say that I am impressed with this Air Rifle, it's very accurate. The Center point Scope is an excellent addition to this rifle. I am shooting Dime - Quarter size groups at 50 ft. from the bench and I'm just gettong warmed up. Like a previous posted, I too HAD a varmit problem ( chipmunks ) chewing the wires under the hood of my car. Note that I said Had, because I no longer have that Problem thanks to my Benjamin Air rifle, which was made right here in the U S of A. Now I have nothing left to shott except the Bulls-Eye out of targets, which is fine by me. Thank You Crossman.

Benjamin Trail NP XL 100
By Anonymous
2011-08-30 02:03:18
One of the nicest air guns I have owned. Combined with a center point scope I am on target at 48 yrds shooting only Crosman® .22 Caliber Pointed Pellets.
To compare this to any other gun out of it's class doesn't justify. They all have their own quirks.
excellent air weapon
By Anonymous
2011-08-30 02:01:47
unsatisfactory? WTF! Obvously you are full of hot air. I laser bore sighted my weapon. I had a racoon problem 30 shots = 30 dead raccoons at 20 yes.
Unsatisfactory
By Peyton
2011-08-20 16:12:56
My brother purchased the trail np xl 1100 about 3 wks ago. I own a Marauder and several other break barrels. I know what accuracy is. This trail is the worst break barrel ive ever shot. I thought I could trust Benjamin; not anymore. We have put about 2000 rounds through this gun with 8 different types of pellets and two different scopes. Ive tried every hold you can think of, even the artillery hold. It will not hold a group to save my life; I dont care what distance you shoot it at. I chronographed it, and it is all over the place. The trigger is terrible, and it is louder and has more recoil than any of my magnum break barrels. We tried sighting it in at 10 yards, then 15 yards... This gun stinks. DO NOT BUY ONE. IT IS A COMPLETE WASTE OF MONEY. Unless, of course, you like inaccuracy. If you want unsurpassed accuracy, go with the Marauder.
NP XL 1100
By remo09
2011-08-11 14:00:25
The only reason I went with four instead of five stars is because I have not mastered this rifles true potential. She likes to be held a certain way and once I find it this review will be updated to five stars. It,s a powerhouse and all I need in a .22 caliber. Well, perhaps not. Airguns are addicting and must have more.

Barry aka"remo09"
GTA member
IMPORTANT PLEASE READ
There are a few ways to download files to your computer. Right-click the item and select "Save As..." or you could open the link and save the document from there. All owner's manuals (OMs) and exploded view of parts diagrams (EVPs) are in a PDF format. You will need Adobe Acrobat Reader installed on your computer to open the file. If you do not have this program you can download it for free at:
http://get.adobe.com/reader/
High resolution (
High Rez
) media center files are in a variety of formats such as .TIF, .PSD, .EPS, .AI, etc. and typically require an additional program to open. Low resolution (
Low Rez
) files are in .GIF or .JPG format and should open in your web browser.