Trail NP XL 1500 (.177)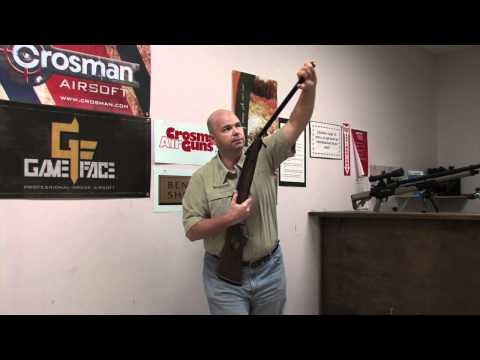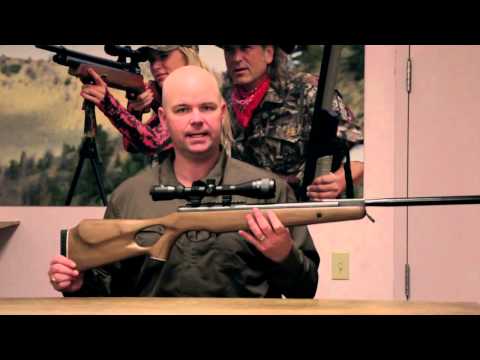 Overview
Accessories
Ratings / Reviews
Downloads (Photos, Manual & EVP)
The XL1500 features a handsome, checkered, hardwood stock. With its daunting 25 ft-lbs of muzzle energy, and shot velocities of up to 1500 fps, small game - it's game over.
Benjamin Nitro Piston powered break barrels produce 70% less noise than spring powered airguns, and with a smooth cocking effort, less recoil and less noise, a successful day of hunting is within reach. One simple cocking motion and your followup shots are fast, quiet and easy.
Each Benjamin Trail NP break barrel comes with a 3-9x40 mm CenterPoint precision scope, featuring and adjustable objective and range estimating reticle. Trail NP air rifles feature a bull barrel, picatinny mounting rail system, installed sling mounts and a ventilated rubber recoil pad.
NOT A TOY. THIS AIRGUN IS RECOMMENDED FOR ADULT USE ONLY. MISUSE OR CARELESS USE MAY RESULT IN SERIOUS INJURY OR DEATH. BE CAREFUL, SHOOT SAFELY.
Primary Use
Specifications Overview

Model Number

BT1500WNP

Pellet Velocity

Up to 1200 fps

Alloy Pellet Velocity

Up to 1500 fps

Weight

8.5 lbs

Length

49 inches

Mechanism

Break Barrel

Power Source

Nitro Piston

Caliber

.177

Ammunition

Pellets

Capacity

Single Shot

Barrel

Rifled Steel

Optics Rail

Picatinny Style

Optics

3-9x40 mm AO

Safety

Lever

Stock

Hardwood
Trail NP XL 1500 (.177)
Customer Reviews
Bad Construction
By Anonymous
2014-09-26 03:19:10
I have bought my gun two week ago. I read a lot on the reviews and got a lot of tips with regards to accuracy, shooting in and general treatment of the gun as this is quite a powerful gun. The unfortunate thing, after about 250 shots, the scope rail fell of almost destroying my scope. I took the gun back to the shop I bought it from and with no hassle, swapped it for another one. I fitted the scope, started shooting the gun in and AGAIN, after about 100 - 150 shots, the scope rail fell off again, almost destroying my scope for the second time. Now I have huge doubts about this gun. First it seems the build quality is not to standard and secondly, I have my doubts about the claimed velocity.
Trail NP XL 1500 (.177)
By Double Diamond
2014-08-19 22:08:42
I love this gun!!!! It only took about 100 rounds + or - to O it in at about 25 yards, grouping of last 8 shots with in a fifty cent size bulls eye. It is a heavy gun but feels very well built. Love the wood stock but the trigger has a lot to be desired , just to long a pull. Feels good when it fires, it is a little loud but everyone says it will quiet down with more shooting but its O.K.
NP XL 1500 .177
By Doug
2014-04-10 18:59:03
I bought this air gun from cabelas the first one I had to bring back because the bairl worrped after 50 to 60 shots. I exchanged it and finally got it sited in after about 60 rounds. The scope sucks not very accurate big thums down. :( The rifle is built good after a little thread locker on the meager screws and a trigger upgrade(grt-111) its shoot good now. I'll probably upgrade the scope too. Over all the rifle is pretty good. Wood I buy another one? I'm up in the air on that not a very good first impression.
A poor shame for an expencive rifle!!!
By Steve Brown
2014-03-25 12:18:31
Treated it like a baby! shot 1000 times, keep in case. Never dropped or bumped. This gun will not shoot straight anymore!!! Impossible to dial in. Realized that when barrel is locked to fire you can move it up and down just slightly! whats with that???? Now I know why it won't shoot straight!!!! Well.....its less than 6 months old!!!
Best buy
By stefaan vanderhaegen
2014-03-01 02:29:02
I am from Belguim: never had such a powerful airgun....accuracy ok after 100 schoots.....price qwality ok....
Two negative points : heavy gun and hard to braek barrel.
If i would buy it again, i would recommand bigger calliber.
Trail NP XL 1500 (.177)
By Mad Max UA
2014-01-21 16:11:21
I'ts great rifle. I like it!
From 10 m (30 Ft) it makes holes in 0,9 mm steel (0.68 g ammo).
Also it have about 2-3 MOA accuracy.

But it have some problems.
1. Barrel have no input rim - heavy ammo's end jammed after barrel close.
Out rim have bad quality - it's difficult to push ammo thouth it.
2. compressor seal is O-ring type so there is no dampfer betwen piston and cilynder bottom.
After seal excange to hand-made one(with damfer) firing sound reduced twice.
3. CP 3-9x40 (equipped with) also have problem- after 50-70 shooting cross-mark rotates itself for 30 deg.
So I disassembed it, fixed problem (cross-mark with fixation ring rotates in callimator tube) and fix it with a glue.
4. Trigger is complately stupid. It should be rebuild total. after that it's possible to controll shooting point.
5. Other changes have no reasons.

So my decission is to upgrade this rifle for maximum performance and use it long-long time.
A powerful rifle but really LOUD!!!
By David
2014-01-19 10:13:56
I recently purchased the Benjamin .177 to hunt rabbits and rats with my son. The rifle packs enough of a wallop to knock a rabbit at 30 metres, i've done it a number of times and it kills rats in their tracks at up to 20 metres but it is really LOUD!!! I would have sent 200 rounds through the rifle by now and it remains louder than my CZ-BRNO Model 1 .22 which is disappointing beacuse I bought it for stealth as well as stopping power attributes which were recommended by the local gun dealer; unfortunately, I only got one of those attributes and so I have contacted Crosman but havent heard back from them yet.

I've seen people's reviews about the rifle being really quiet; i'm afraid I don't have one of those and there are much quieter air rifles out there so I'm a bit disappointed that I didn't purchase one of those and am looking at another air rifle at the moment; it isn't a Crosman but depending upon what Crosman do for me with my LOUD air rifle I may be convinced to try something else because it is reasonably accurate and gives the projectile real punch and stopping power.
The best air fifle I had .
By Ali Solouki
2014-01-10 13:30:00
The most powerful airgun and the best accuracy for the money .Very awesome air rifle .
tried tested and approved
By gabe81fly
2013-12-04 01:09:49
Accuracy is no problem. Power is no problem. Noise is no problem.
"The more you shoot the quieter this rifle gets and the better you shoot."
Allow me to address any question or concern.
Now I am very huge on accuracy and am an expert shooter, I will revisit this point later.
To start:
Step 1 this rifle out of the box should be cleaned of excess grease and oil, run a bore brush through the barrel too.
Step 2 Tighten all screws with a screwdriver, the two stock screws, the trigger, and butt plate. & scope mounts and scope.
Important important important...tighten the big screw holding the barrel to the receiver. You will need to remove the stock to access this screw. That will be the two side screws on the stock and the two in the trigger well.
NOTE: this is a magnum air gun, shooting it will loosen ALL screws throughout this rifle. Use blue Loctite.
Step#3 Break it in shooting cheap daisy pellets into the dirt or a whatever. This is not for practice, only to break in the rifle. (Needs to have a break-in period. in this period this rifle is burning off excess oil and grease and seating in all its components. Failure to do this will result in poor accuracy.) 150-500 pellets.
Next: IMPORTANT this rifle likes 10.5 grain and up pellets. Anything less will cause poor accuracy. Recommend Crosman Premier ultra mags domed. Or JSB exact monsters 13.4 grain.
Look it's like this, the more weight (grain) of the pellet, the more accurate this rifle. Reason for this is this is a Super Mag rifle. Light grain pellets will become unstable flying out of this thing at blazing speeds loosing accuracy. Heavy is better, more kinetic energy delivered on target means more destruction.
This is Crossman big dog flag ship of break barrels. It is worth the money if you're interested in moving up in shooting ability.
Follow these steps and your new xl1500 will be the pride of your collection.
Last few things, if you're having problems with shooting this rifle after reviewing these steps then revisit to your shooting techniques. Don't call crosman. Their cust service just says to exchange it. These steps will make this rifle perform and remove frustration.
Ps. revisiting my past statement…I'm getting nickel groups consistently at 50 feet in a sitting position. @ 100 feet I'm still getting picking off birds holding over .25 mil dot on the scope provided.
I recommend this rifle.


vzb
By rf
2013-11-27 19:22:26
awesome never better

great air rifle
By gabe81fly
2013-11-26 22:16:54
I've use many different air rifles, different brands too.
This 1500, is great. I'm a stickler on accuracy and range so for anyone who is in the research stage of buying a air rifle, all I you need to know is.
1. Break in period. Shoot about 200,cheap pellets through it.
2. Clean berrel with a bore brush like a normal rifle. ( increases accuracy)
3. Get heavy crossman pellets. Premier works very well with mine.

Ok do these things and the outcome will be very surprisingly good.
" the more you shoot, the better the shooter"
Benjamin Trail XP
By Anonymous
2013-09-10 20:41:52
The first rifle I got out of the box and started shooting was very inaccurate. When I mounted the Centerpoint scope and tried to sight it in, I could not get anywhere close to the target, even at 20 yards. It may have been a defective scope. Even with the scope adjusted full up and right, it still shot quite a bit low and to the left.

I contacted Crossman and they were very helpful and sent me a new gun and scope. I have only shot a few 100 rounds and the gun shoots in a tight shot group at 20 yards. It is quite powerful and good for varmints. I must have got a lemon gun or scope the first time around, but now I am happy with the gun.
a real hard one
By thaavatar
2013-05-13 12:06:16
well that was really tiring one...
dont get this gun unless u have good time to spend on it. I took me quite a good deal of effort to get this gun going and at leas a thousand rounds. its a really hard gun to tame but one u get it going ..well you'll forget the hard time and the tears u had to spend over it.... i got with this springer to times where i felt i was really going to hit it in the ground and break it into a million pieces .... each pellet was going in a different direction no grouping what so ever until one day and like by miracle the grouping began to shrink until it got at last pin point accuracy now... super powerful springer with hard tip pellets (gamo rocket) this gun got into 1.5 mm of steel.
some advice now :
first don't think this gun is gonna get going if its still dieseling.
you'll have to shoot at least 1500 rounds until you'll begin to see good results breaking this gun is essential and it will also make it quieter
you'll never get good results with lighter pellets....the heavier the pellet the straighter it will go.

Very Disappointed
By NJ358
2013-03-05 15:43:30
First off, let me say that this a really nice looking rifle. Solid, well built. Besides this, I really don't have a heck of alot of good things to say about it. I have sent over 3 hundred rounds through it and still can't get any kind of grouping. They are just all over the paper. Different weight and make pellets, doesn't matter. It's a shame because I really wanted to like this rifle. But I've contact Crossman to see if I can return it or at least exchange it.

On another note, Since there was no use trying to sight this in any longer, I did some penetration testing with it vs. my 2 other break barrel spring rifles that I have. Absolutely no difference. Same ammo at 20 yards into 3/4 inch plywood and both guns are identical. That too was a little disappointing since I thought this Nitro gun would have alittle more punch behind it. All around, very, very disappointed and would not recommend this gun. Pretty but that's alot to pay to have it sit in the rack.
Much better now
By Ruben
2013-02-22 09:53:06
When I received my XL1500 it really was a piece of crap, pellets went everywhere, no consistency in shooting but now I have managed to make a decent gun out of it.
I had to make several improvement to it, before I could place the pellets in the same hole at 15 yards distance. I will try to list all the changes here:

1. The trigger was modified by removing the first spring, so now it is no longer a two step trigger, but only one step
2. The roll in the trigger was increased to 6.5 mm by the means of a small tube (PC key) to make a more distinct trigger point.
3. The second spring in the trigger was bent a bit to make the trigger softer. I have not measured the level, but it is fine and not a "hair trigger" at all.
4. The scope holder is metal to metal, so I added some rubber tape inside to fix the scope better.
5. I also added some rubber tape inside the stock at 3 points where I could see some wearing from metal against wood. My rubber tape is approx 0.75 mm thick
6. The barrel screw was tightened at the point where it "breaks" , a quarter round. It has no influence on the cocking.

Using a JSB Express 7.5gr pellet I can now place 4 pellets in same hole, and one 1 cm apart, so now it is a quite good gun, after all, but I must say that there were
times I would throw it out.

Good luck if you try to make my changes to the gun.

Ruben

**NOTE FROM CROSMAN: THESE MODIFICATIONS WILL VOID THE WARRANTY
Best Air Rifle For The Money
By whitesalmon
2013-01-10 22:44:09
I bought a Benjamin Titan NP .177 and I really liked it but I really wanted a Picatinny scope mount. Yes i know the Crosman Nitro Venom is the same rifle with a picatinny rail, But I just didn't like the synthetic stock. So I rationalized buying another air rifle and I'm glad i did. The Trail NP XL 1500 is a Tack driver and then some! Out of the box it is a little tough to cock but it get's a little easier or maybe i just got used to it, either way it's to be expected for a gun that's shoots at 1500fps. The wood stock is way better than the Titan NP and the sling mount is a big plus. It would be nice to be able to add a bipod. I replaced the scope with a BSA sweet 22 3-9x40 scope, to be honest i didn't even give the stock scope a chance so I really can't speak to it's quality. I just love the BSA sweet 22 scopes for air rifles. This gun is really powerful and needs to be given serious care when shooting. I have been shooting it at 50 yards and it's punching thru 1/2 sheet rock with nice tight groups. Also this is a fairly loud gun, when you use alloy pellets it sounds like my Ruger 10/22 However I like the noise. I've heard complaints about brake barreled rifles being inaccurate. I have put hundred's of rounds thru both of my Benjamin's and had zero problems These Benjamin guns have really impressed me to the point where I haven't shot my .22lr since I bought them. Now I'm wanting the Benjamin Rogue .357 I highly recommend this rifle!
Excellent value for money
By Tokkie
2012-12-18 03:21:12
I am very happy with my purchase. From the first shot it was accurate and after I zeroed the scope, which took less than 8 shots to do, the rifle was very accurate. Where I aim, that's where the rifle shoots. The rifle is tough to cock but that is to be expected from a break-neck air rifle with a muzzle velocity of 1500fps. The rifle is pleasing to the eye and looks impressive. The trigger is slightly stiff and I would have liked to adjust the heaviness of the trigger. Overall, I love the rifle and won't trade it for any other.
No precision
By Ruben
2012-10-18 08:23:39
Awesome Trail
By Jeff
2012-07-23 11:44:13
Just received my new Trail NP XL 1500 this weekend and WOW!!!!!!!! This rifle is just awesome. Looks great ,feels great and shoots great. Took 4 shots sighting in the scope on the fourth shot i couldn`t see where I hit. Upon walking to my target i found it was because i had hit dead center in a 1/4 inch size red bulls eye. I`ve had Crosman rifles for over 30 years but this Beast is no BB gun. ABSOLUTELY AWESOME!!!!!!!
If this rifle needs 100 shots to break in for accuracy then mine is going to be deadly. LOVE IT !!!!!!!!!!!!!!!!!!
As always CROSMAN NEVER LETS ME DOWN.
Benjamin XL 1500 np
By LEFEVRE
2012-05-11 15:29:33
calibre .177. Réticule de la lunette détaché après seulement dix coups. Remplacé lunette par du sérieux. Groupement erratique et beaucoup de fumée pour les trois cents premiers coups. Puis miracle ! Avec des plombs JSB Exact Heavy (diam 4.52mm), un groupement remarquable jusqu'à 50 mètres et au-delà (moins de 2cms de diamètre).
benjamin trail rifle .177
By Anonymous
2012-05-08 19:27:51
four word amazing gun horrible scope
Very impressed
By DGProctor
2012-04-18 12:54:31
I purchased mine back in February 2012, and due to to lovely winters we get in upper midwest didn't shoot much. Now spring is here, and I've been shooting this beast as much as possible! Until broken in (80-90 rounds for mine), it can be quite loud, and difficult to cock. Obviously with the velocity that this is capable of pushing the lighter the pellet, the louder it is! I've had great luck with Predators (8gr.), Premier Hollow points (7.9gr.), JSB Exact Heavy Diablo (10.34gr.). I set up a target at 20 yards, and one at 40 yards (no more yard after that!), and with those three ammo's was averaging quarter to dime sized groupings EVERY TIME! That is super impressive, and it was rather entertaining watching my father in-law pick his jaw up off of the ground! I would have given this gun five stars, but the scopes that come with them leave a lot to be desired! I have a Remington NPSS with same scope, and after two months of shooting the reticle broke (same with Trail NP XL 1500)! Replaced both scopes with Pentax 3-9x50, and haven't had any issues since (make sure to use blue loc-tite on your ring screws too!). This is not an air gun for kids, and make sure you have a good stop too! I cannot wait to go hunting with this in the fall, power, accuracy, and quiet! Be very afraid critters!!
Great gun ! Bad scope !
By Andre
2012-01-24 04:01:27
Après seulement dix coups, le réticule de la lunette a cassé. Beaucoup de fumée après chaque tir, et groupement erratique (diamètre supérieur à 15 cm à 25 mètres). Il a fallu patienter pour que le rodâge s'effectue (environ 300 coups tirés) . Mais depuis lors, c'est le bonheur
Great Gun needs new scope
By Drew
2011-12-27 21:06:38
I got this gun and it shot great, accurate at 70 yards and very powerful. After 2 days and around 100 shots the reticle came out of place and started to dangle around. Although this may be a fluke I would recomend getting a separate scope.
Trail NP XL 1500 (.177)
By vovan
2011-12-22 14:49:41
Винтовка классная один выстрел одна цель.Купи и радуйся!!!!!!!!!!!! (translated by Crosman: The rifle is a cool one-shot tsel.Kupi and be happy !!!!!!!!!!!!)

LoL :)
By Yo Momma
2011-11-07 19:46:54
So my bro got this gun new. The next day he brought it over and we sniped cans. You really need a bipod to give this gun more aim. I got one referb for cost and we shot chipmunks and it put a nice entry and a bloody exit. I wuv it!!!!!!!!! Crosman lets see a 2000 fps
XL 1500
By Александр
2011-09-19 06:04:46
Просто супер, не ожидал что такая винтовка появится в нашей стране. Мощная и стильная, молодцы ребята!

(Simply awesome, I never expected that this rifle will be in our country. Powerful and stylish, well done guys!)
New gun Nitro Piston XL 1500
By Pleximanicair
2011-08-17 18:33:58
Great Gun for the money. According to the manual it takes about 100 rounds to tame the noise and accuracy. It has a lot of bells and wistles out of the box. I was not expecting much to begin with out of the box, but to my supprise, the quality is good and it has a decent scope with solid mounts. Mounted the scope with all settings on zero. At 25ft, it hit a nicle hole with 5 shots on the 10x from a sitting position in the house. Did not need to adjust anything. I know the deveations will be different at 25 yards and 50 yards and I'll be using a bench rest for those tests. I will start to break in the rifle tomorrow with 100-150 rounds. By the way I'm using their recommended Crosman .177 cal ammo. Round tip, and 7.9gr (1.75 Front diameter/1.80 tail diameter). Very cheap break in ammo. I hope to get more accuracy when this rifle breaks in, and with the use of the Crossman Premier heavy 10.5gr ammo. By the way, this rifle is brand new and it is very hard to pump, and it is louder than a Ruger 10/22 rimfire rifle. I hope it mellows out after the break in period. Also, for a back stop I used a 2.75" yellow pages stacked on a 2" white pages, and the 1st round penetrated about 1/2 of the yellow pages. After 10 shots it went allmost through the 2.75" yellow pages. I could only find 2 of the 10 shot pellets. I Plan to get the PCP type rifle in .22 for hunting small creatures and small scale steel plate shooting. The other issue I have with this is the trigger pull is heavy at least 5 lbs., but smooth. Other than that I have great hopes this rifle will be more easy to crank, sound quieter, and be more accurate with a little less velocity.
Needs some accessories? Look through the items we paired up with the Trail NP XL 1500 (.177).
IMPORTANT PLEASE READ
There are a few ways to download files to your computer. Right-click the item and select "Save As..." or you could open the link and save the document from there. All owner's manuals (OMs) and exploded view of parts diagrams (EVPs) are in a PDF format. You will need Adobe Acrobat Reader installed on your computer to open the file. If you do not have this program you can download it for free at:
http://get.adobe.com/reader/
High resolution (
High Rez
) media center files are in a variety of formats such as .TIF, .PSD, .EPS, .AI, etc. and typically require an additional program to open. Low resolution (
Low Rez
) files are in .GIF or .JPG format and should open in your web browser.