Trail NP XL 725 (.25)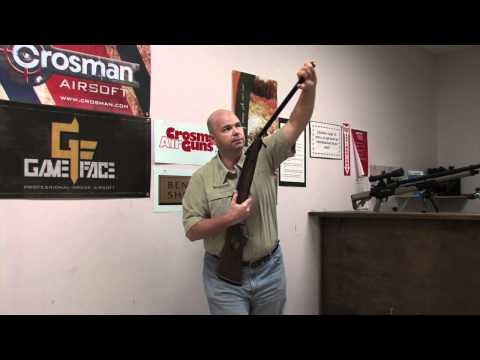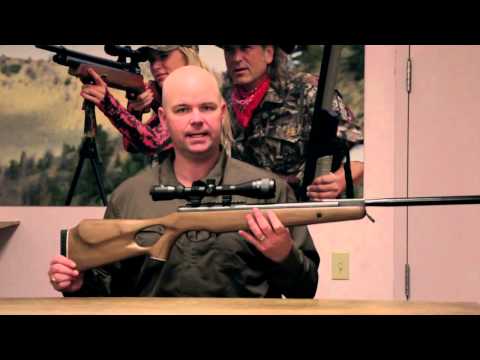 Overview
Accessories
Ratings / Reviews
Downloads (Photos, Manual & EVP)
With 30 ft-lbs of muzzle energy, and velocities of up to 900 fps (using high velocity pellets), the fearsome NEW XL725 provides 24% more downrange energy than a .177 caliber offers. This is the most powerful Nitro Piston break barrel available.
NOT A TOY. THIS AIRGUN IS RECOMMENDED FOR ADULT USE ONLY. MISUSE OR CARELESS USE MAY RESULT IN SERIOUS INJURY OR DEATH. BE CAREFUL, SHOOT SAFELY.
Primary Use
Specifications Overview

Model Number

BT725WNP

Pellet Velocity

Up to 725 fps

Alloy Pellet Velocity

Up to 900 fps

Weight

8.5 lbs

Length

49 in

Mechanism

Break Barrel

Power Source

Nitro Piston

Caliber

.25

Ammunition

Pellets

Capacity

Single Shot

Barrel

Rifled Steel

Optics Rail

Picatinny Style

Optics

3-9x40 mm AO

Safety

Lever

Stock

Hardwood
Trail NP XL 725 (.25)
Customer Reviews
ok
By hi
2014-06-22 23:30:25
Very powerful. Accuracy sucks. It cant shoot strait at 10 feet it curves ant the pellet goes down. I got the hang of ware the pellet goes and shot 2 birds and killed them

25 cal np trail
By wild bill
2014-06-05 08:56:35
This one bad air rifle.y,all have got a winner.i have used it to take everything from squirrels,to coon ,to fox an every thing in between.excellent one shot knock down power.
Serious Pellet Gun- Very Affordable Power!
By brapshwing
2014-05-12 01:36:08
OK, I cant give the gun 5 stars due to the trigger. Everyone complains about the trigger and they are right, it's a little rough- too strong a spring on the start and too long a second stage. But, I have to say, if you didn't own a bunch of guns and you didn't know what a trigger was supposed to feel like, you would be fine with it. I have had to change how I pull the trigger (you have to pull it, you cant wait and squeeze, squeeze, squeeze- it will drive you mad). Just acquire the shot and pull the thing. But you can buy the Charlie da tuna trigger GRTIII and your problem will be solved. The Charlie trigger is only 30 bucks so you can get a gun that will compete with other $600 pellet rifles for HALF the price! This thing packs some punch!! I shot a skunk on-the-move, off hand from about 20 yards after only putting about 20 pellets through it. I'm telling you this thing has some bone crushing power. I bought the rifle from a shop that had sighted it in for about 10 yards and when I shot it at 70 yards I was about 7" low. I think if you sight in for about 50 yards your hold overs will be pretty tight. I would like to know how others sighted in for best accuracy.. TW

Trigger Flaw
By Scubadiver
2014-01-22 12:59:39
This is an excellent rifle, great to hold, well balanced and a pleasure to own. The one flaw that lets it down is the trigger. It is very hard to know when the gun will actually fire as the second stage appears to be so long and hard to pull, this causes it to shoot to the right ( if you are right handed) due to the pressure needed to shoot. In all it's a good gun and calibre (.25) to have for medium vermin.
Solid
By Derald
2013-12-11 14:12:06
A little heavy but not excessive, love the scope. Accurate and dependable. I have no issues with the trigger system, I like it. So far all I've done is target shoot. Can't wait until I can go hunting with it. I have a solid wood desk outside. I put a target on wood against the desk. My first shot went through the target wood, both sides of the desk and the cedar fence behind the desk. Be careful if shooting in the city. NOT A TOY
this gun
By ...
2013-11-30 13:49:45
piece of junk...broke twice have done sent back one time already,now in process of sending back now for 300 bucks not good quality own several airguns have a 100 gun that shoots better than this one just not a good gun...made in china
Benjamin 725 .25 not very accurate
By hwitt
2013-09-01 18:42:39
This is nice heavy rife, smother than most trigger pull. It just does not shoot very accurate at all 2' groups at 10 yd, 4 + at 25 yd.
Trail NP XL 725
By Old Man
2013-08-29 21:47:46
I purchased the NP XL .25 because I have an NP .22 and realy like the way it shoots.I expected the .25 to do better than it is doing but it sounds like I need to shoot it more and wait for the break in to complete.Your trigger problems can be solved with a GRT lll trigger.I have them on both of my NP,s.
this is my 2nd crosman/benjiman,never owned a gun before.
By roystr
2013-05-18 17:32:53
i never owned a gun untill i bought a optimus .177, then i got this one. i like the crack,and power well enough,
but im having a heck of a time sighting it in with the scope. i think its just a matter of time. the overall quality,is fine for a gun,its a tool, not a handcrafted piece of art. though ill probably paint it. but so far,so good.....more or less.
im also thinking of the benji 25 maurader..sigh
25 caliber 31 grain pellet
By Robert
2013-03-15 14:38:42
I just got my new air gun and i am shocked at how quiet and powerfull this gun is.
It looks more expensive than the three hundred bucks i paid. The stock is heavy hardwood checkered even.the
Scope looks like an expensive scope. The gun is long and heavy like a twelve gauge shotgun.
I have had pump pellet rifles my entire life.
I have racoon problems the neighborhood where i live is inside the city limits but next to a large swamp river.
The racoon population is very large a mother coon with nine kittens gets free food from people who have lots
Of cats. They keep invading my attic in the winter and trampling the insulation down while crapping big turds
All over. The guy next to me has more stories of coons breaking into his house than i do.
I have been using old school Benjamin pump 22 cal to shoot the coons through the neck. Only ninety percent
Of neck shots produced instant kill if a wounded racoon runs out into the street and dies someone might call
The police. So noise and quick humane kill without the coon leaving my small property are absolutely critical.
I never had a break barrel airgun till today. This gun makes less than half the noise that a old school ten pump makes
I took a scrap piece of plywood that has not been weathered this is new four layer plywood that measures nine
Sixteenth of one inch thick with a steel ruler. The 25 cal 31 grain pellet shoots right through thick plywood.
I have been shooting it inside and the only noise i hear is the projectile slamming the multiple layers of plywood
Necessary to stop the bullet.
This gun has twice the energy and half the noise as a old school Benjamin pump 22 with ten pumps.
Great!!!!
By JRCC
2013-02-13 20:48:44
Awsome!!!!!!! I really recomended!!!!
great gun
By dutchair
2013-02-04 03:21:39
Hello,
i've got this gun now for over 2 months and love it very mutch.
It's forbidden here in the Netherlands to shoot animals so i've only shot at targets yet.
At 15 yards shot a Barracuda pellet from H&N straight thru a phone book... what a power..
So now i use two 3 centimeter oakwood boards to stop the pellets, but the first board is getting to mutch damaged after a while :)
loading the gun gets heavy after half an half hour of practice shooting (thats the only comment that i could find on this gun and the long trigger)
But each time that gun shoots, it puts a smile on my face like a small kid who gets a bag full of candy.
So overall i love this gun and getting in love with benjamin. Also start thinking about buying the benjamin marauder .25 cal.
Hopefully the benjamin marauder .25 cal with synthetic stock gets avelable here in the Netherlands very soon.


XL 725
By IvanZG
2012-09-28 12:27:39
this is my first NP rifle from Crosman Benjamin...I choose .25 cal for plinking metal targets...Very,very powerful rifle,knock down power is just amazing ! Great ! I use Benjamin ammo .25 cal and those pellets is just right for this gun for everything...exellent airgun,I would reccomend it to all,ok,not for kids thats for shure ! Nice hardwood stock,trigger is ok,I order a GRT III for my Benjamin XL .25 and that would be a nice machine for target shooting and plinking ! Accuracy is great but with Benjamin ammo only in my case ! sorry about my language,I am from Croatia....ok,have fun and enjoy in your Benjamin XL .25 (6,35mm) air rifle yust like I enjoy !!! Shoot carefuly whit that !!! See you... Ivan
XL 725
By skully
2012-08-31 14:40:03
Out of the box I was disappointed by the accuracy but after cleaning the barrel it improved dramatically. I have shot magnum springers for years and this one takes some getting used to. Overall I love the ergonomics and am very pleased with this air rifle. I am getting velocities in the mid 600's with Benjamin domed pellets which is pretty close to the advertised maximum velocity.

frustration
By Brandon
2012-03-30 19:27:07
i reviewed this gun the last time but that was before i shot about 350 pellets in two days through it and still dont understand why its not grouping properly im doing the "artillery hold" or whatever you whant to call it and everything the pellets im using are pure lead benjamin.25 cal domed pellets but the reason why im giving it 4 stars is because it puts a smile on my face every time it goes straight through a foot of plywood and 2 by 4's
good gun
By Brandon
2012-03-27 20:46:43
I can not say in words how impressed i am with this gun right out of the box i was able to shoot the center out of a mcdonalds cup with out sighting it in but only problem i have with it is the grip cap just popped off as soon as i got it out of the its not a big deal i can fix it but overall very very accurate and fun to shoot(i might just screw the but cap back on to fix the problem out right and make it look good)
Wow now that's power
By Peter Melhop From NZ
2012-03-18 07:07:11
After reviewing the best Trail NP to purchase (either the .177, .22 or the .25) I went with the .25. Not a lot has yet been reviewed in this forum for this gun but i am certainly glad of purchasing probability the best air gun of all times. Point to note: 150-200 shots is required to break in the gun or you might get anodyne why your groping is so scattered. Once broken in - wow spot on precision accuracy. Another point: Hunting and for accuracy i strongly recommend using the Baracuda Accurate Heavy pellets for this rifle as they are perfectly matched with maximum impact. 2 small let downs - First: Quite a heave gun which will take some getting use to if you have been using a smaller gun. Second: second stage feels like it will take forever and could certainly be shortened. For a better accuracy i have also found you can remove the shoulder strap. When the shoulder strap is waving about the gun is difficult to keep still. Once the strap is removed, it is much easier to steady and shots are more precise. Overall I still give a 5 out of 5 for a well designed gun excepting a second stage which you can get use to - Thanks guys for the design of a fantastic Airgun :)
Trail NP XL 725
By Anonymous
2012-03-17 04:46:46
I have to concur with the rest of the people here that the trigger has room for improvement. Another issue I discovered is an issue another reviewer mentioned, the machining around the breech SUCKS, IMHO. Going to have to take it to my gunsmith and have it deburred. Other than those 2 issues the gun is powerful and seems like benjamin wanted to make a quality rifle...Just one problem...NOTHING QUALITY COMES FROM CHINA. I would gladly pay more and have it made in the USA with USA quality.
Trail NP XL 725 - Trigger
By Anonymous
2012-02-28 08:56:55
The trigger is extremely poor, and is the weakest, and most important lacking feature. This is my third break-barrel style rifle, so I am not a newbie. Overall, I like the rifle, but how could they use such a poor trigger on such a fine rifle. I plan to void my warranty and install an after market trigger in my rifle right away.

Trail NP XL 725
By BL
2012-02-01 00:09:33
The more I shoot it the more I like it. Yes, the trigger could be better, but I am adapting to it. It takes about one hundred shots to get this gun to settle in. Nitro Piston beats a standard springer hands down and I believe Nitro Piston is the future (and I also own a classic German Springer). Very smooth shot cycle for the power. Accuracy is good. This is my first .25 air rifle.
trail np xl 725
By dj mo.
2012-01-25 22:56:42
I love it, built like a deer rifle not cheap and plastic. Suprised how well the trajectory was, I shoot 28 grain pellets and hardly had any drop at forty yards. I figured it would drop like a rock past 25 yards. Shot a squirrel and litterally blew it out of the tree. Hunted alot with 22 and never seen that. will recomend to to anyone wanting a hunting air rifle. I shot a empty five gallon bucket at 25 yards and got full penetration.. Didn't even knock bucket over or move it much, pop through both sides.
Benjamin 25 cal. Trail NP 725 rifle
By Philip Scott
2011-12-22 19:29:17
Bought mine back in July and the more I shoot it the more I like it. Killed squirrels,rabbits and pest such as coons and possums and I enjoy target shooting. Great power well worth the money. Can't wait to see what it will do on a coyote. Thanks for the gun!!!!
benjamin trail np xl 725 .25
By rwatson
2011-11-24 20:19:41
my best airgun ever and accuracy and lots of knock down power this is the best powerful maid i think.
Amazing Rifle
By MWAZZAN
2011-11-18 08:47:19
nice, fun gun
By bryce comstock
2011-10-26 17:01:11
I like my trail for the power and accuracy. but the trigger pull is way to heavy and the gun itself is way to heavy, im 6'2" 300pounds not all fat and after about 15 to 20 minutes of target shooting my arm is sore and its hard to steady the gun without a shooting stick. maybe a synthetic stock and trigger adjustment it would be a great gun. aloha

Needs some accessories? Look through the items we paired up with the Trail NP XL 725 (.25).
IMPORTANT PLEASE READ
There are a few ways to download files to your computer. Right-click the item and select "Save As..." or you could open the link and save the document from there. All owner's manuals (OMs) and exploded view of parts diagrams (EVPs) are in a PDF format. You will need Adobe Acrobat Reader installed on your computer to open the file. If you do not have this program you can download it for free at:
http://get.adobe.com/reader/
High resolution (
High Rez
) media center files are in a variety of formats such as .TIF, .PSD, .EPS, .AI, etc. and typically require an additional program to open. Low resolution (
Low Rez
) files are in .GIF or .JPG format and should open in your web browser.