Trail NP All Weather (.22)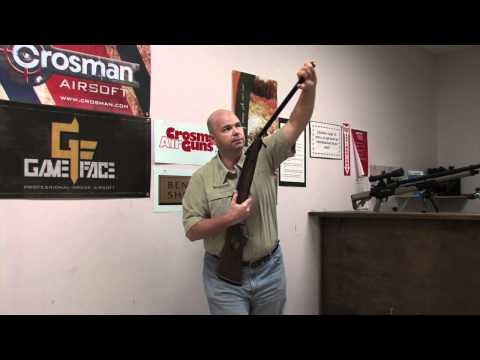 Overview
Accessories
Ratings / Reviews
Downloads (Photos, Manual & EVP)
The Trail NP All Weather features a durable, all weather synthetic stock. This rugged break barrel boasts an impressive 23 ft-lbs of muzzle energy, providing for 16% more downrange energy than .177 caliber and features velocities of up to 950 fps*.
NOT A TOY. THIS AIRGUN IS RECOMMENDED FOR ADULT USE ONLY. MISUSE OR CARELESS USE MAY RESULT IN SERIOUS INJURY OR DEATH. BE CAREFUL, SHOOT SAFELY.
Primary Use
Specifications Overview

Model Number

BT9M22SNP

Pellet Velocity

Up to 800 fps

Alloy Pellet Velocity

Up to 950 fps

Weight

8.3 lbs

Length

44.5 in

Mechanism

Break Barrel

Power Source

Nitro Piston

Caliber

.22

Ammunition

Pellets

Capacity

Single Shot

Barrel

Rifled Steel

Optics Rail

Picatinny Style

Optics

3-9x40 mm AO

Safety

Lever

Material

Synthetic

Color

Black
Trail NP All Weather (.22)
Customer Reviews
Silent and Accurate, what more do you need ?
By Noah
2014-08-07 02:07:30
Great gun! I love mine. It's very accurate with the right pellets. I have found the best to be Crossman Premier Domes. They keep very good groups at 25 yards. It will take out an adult squirrel with one shot.
acceptable, not group
By Julio Enrique Orjuela Leguizamo
2014-06-11 13:06:48
It is an imprecise even 15 yards rifle, using precision pellets grouped in 2 "and 3" therefore not recommended for hunting or target shooting; is better to invest your money in a PCP
--------------------------------------------------
FROM CROSMAN: Try different pellets
My Critter Getter
By Ralph Knickerbocker
2014-05-20 22:36:53
New purchase, 250.00 @ Jays Sporting Goods...cleaned the barrel with rem oil and jag only/ 5 used.. went to range on a 10 mph wind, leeward side of berm for initial dial in and break in...Targets set at 25yds chest and head high...pellets for break in are unwashed Benjamin Discovery pcp .22 hollow points, 14.3gr / firing position; bench - artillery, light grip and middle finger trigger pull, pulling the stock against the shoulder with trigger pull...near 50th pellet 2 were 1/4" apart, final adjust to center of bull with 2 more 3/8" apart.... trotted the target out to 100yds.. noted the scope mount to rail was getting a little loose and tried it anyway... 3rd of 3 shots to acquire target, 28 " to 30" hold over.. pellet embedded flush in the target board frame 6" right and 1" or 2" low of the bullseye..My Remy .270 L.A. Bolt, kicks like a Horse after its bedding job, making the recoil of the Benjamin Trail quite Unnoticeable.. the screws will get Loctite blue and solvents never used.. Though it was given a moderate to high difficulty rating to master/ I Think this one is going to be a Keeper. ;)
Benjamin Trail NP all-weather .22
By Colton Allen
2014-05-08 21:59:57
This is a truly amazing air rifle I have killed a ton of birds and squirrels with it. If your looking for a good air rifle then this is the one. It is made with amazing quality. It is highly accurate at short range as well as long range with Crosman hollow points. I would highly recommend this gun for anybody that is hunting.
Better than I expected
By Dennis
2014-03-17 23:15:45
Bought it after doing a couple of weeks of Internet/Youtube research and two days of shopping the various Crosman vendors in my area. I almost bought a .177 model from Dick's for $147 but opted for the Trail NP .22 All Weather at Gander Mountain which raised the overall price by $130. Upgrades were AO scope and .22. This is my first air rifle and I thought it over before buying and figured I would want a higher end scope and the larger caliber which makes more hunting options available, so the best time to get it was now.
Out of the box, it was shooting 1.5 inch groups 3 inches right and 2 inches low at 10 yards. Tweaked the turrets. I was at an indoor range so I kept increasing the distance and finished the afternoon shooting 1 inch groups dead center at 25 yards.
Trigger needs some adjusting but I figure I will do something about it after the break in period (and when I figure out how).
So far...I love it.
Trail np .22
By Jarred
2014-03-15 15:31:53
Great gun. all that needs to be worked on is the trigger. I have finally figured it out and i am shooting 3 pellets in the same hole at 25 yards. i am using the benjamin discover 14.3 grain hp pellets and they have some strong effect on birds and squirrels. Shooting dove out to 50 yards and just recently killed a squirrel at 65 yards. For 200 bucks at academy and a .22 caliber gun,it is a great buy.
perfection
By zach
2014-01-29 11:30:31
bought this air rifle to replace an old gamo loved gamo well they don't have anything on this crosman is really going places good job guys worth every penny
Almost a great gun
By tankmkr
2014-01-20 14:19:01
OK, I recieved the gun fired about 20 shots and realized all the bad reviews about the trigger were correct. It's horrible. So i spent $4 on the bearing fix. (go to you tube and type it in) took about 15 minutes to do, was easy. Trigger pull is now very light and predictable. I have it zeroed in at 50 yrds 2" groups. Yesterday i got a head shot on a gopher at 21 yrds. Get the .22, .I have a Gamo whisper quiet .177 that i'll probably never shoot again. This is quiter and more acurate. I would give it 5 stars if the stock trigger didn't suck so bad.
Don't knock the because of Bad Pellet Choice!
By 2nd RCHA
2014-01-04 01:45:42
I have had my Benji for 2 yrs, I haven't shot it reglerly for a year, or so, Due to getting a pcp, but lately, It's renewed my interest and have used it extensively. This rifle need's to be shot using the 'Artillery Hold", and with a pellet weighing no more than 18gr,.. I've found that 16gr,. FX 'SmoothTwist" pellets are the best choice in lead, while in "Alloy", I've found that Crosman SSP's gave outstanding velocities, and due to their design(a.22 version of the .177 Premier SuperPoint(an extremely well designed pellet BTW) retained much of their velocity, and gave "Loonie" sized groupings at 25 Meters, which is great in my books.This gun is not a lightweight by any means, and deserves the swivels it came with.Very Quiet,(depending on your choice of ammo), Extremely Accurate(In the right hands, or should I say Properly trained Hand's), Don't be stingy with your choice of pellet, and then blame the gun, You wouldn't put contaminated gas in your car, and then say the cars a piece of crap, would you?, Then don't apply the same reasoning with the "Benji". This is a Quality airgun, made with quality parts, and It's an Item that can most certainly be passed down for more than a few generation's. Incidentally, Don't be afraid of using quality optics on this gun, I've had a Leupold M3 3.5-10x40 Red Green Mil-Dot on mine with absolutely no issues, and it's held it's "zero" for well over 750 rounds. This gun is a definite keeper, and has proven itself to me in the field countless times, and will continue to do so for many, many years to come.Cheer's, Andy.
,
Trail np .22
By rayb
2013-12-26 11:58:55
I got mine for Christmas. I must have a great one, 4 shots, one click on the scope, "dead center" @ 30 yards. Have now shot about 50 rounds and will clean gun and retighten all screws, SO FAR-----GREAT!
good deal for the cost
By don
2013-11-16 23:26:20
i find the NP Trail to be a very reliable, rugged, and accurate rifle.

overcoming the recoil should be accomplished with minimum effort by most airgunners.

it is a very good beginning platform for the experienced airgunner in the 'springer/NP' realm.

it's too bad open/iron sights are not offered
SYTHETIC STOCK TRAIL NP
By Anonymous
2013-11-08 12:09:36
ATTENTION DO NOT BUY THIS GUN. I BOUGHT ONE TWO DAYS AGO THAT WOULDN'T HOLD ANY GROUPING BEYOND 10 YRDS AND THE STOCK BROKE. CROSMAN CONTINUES TO SELL THIS SUCKY PRODUCT AND ITS OBVIOUS THEY DONT CARE ABOUT THEIR CUSTOMERS AS THEY CONTINUE TO SELL THIS. SAVE YOU MONEY, TIME , AND AGGRAVATION AND BUY A GAMO. CROSMAN, WHAT THE HECK? CROSMAN MAKES THIS IN CHINA TO SAVE A FEW BUCKS WHEN THE U.S. IS IN A RECESSION AND ITS NOT EVEN WORTH IT CAUSE THE QUALITY CONTROL ON THIS IS NONE. I THOUGHT BY GUESSING FROM THE REVIEWS THAT I HAD A 75% CHANCE OF GETTING A GOOD ONE. WRONG. I THING EVEN THE MAJOR REVIEW CHANNELS HAVE TO GO THROUGH A FEW TO GET THAT "GOOD ONE" TO REVIEW.
All Weather Benjamin Trail Np
By darrell goodsell
2013-11-08 11:54:34
ATTENTION DO NOT BOTHER WITH THIS PIECE OF CRAP!! I ADMIT I WAS STUPID AND IGNORED THE REVIEWS AND BOUGHT ONE OF THESE STEAMING LOADS. I figured i had a 75% chance of getting a good one judging from the reviews but i was wrong and I'm thinking that even the major airgun channels have probably gone through a few to get that "good one" to review. Dont waste your money. Crosman obviously doesn't care about their customers if they're selling this crap product as they have yet to improve the manufacturing and continue to sell this. I bought one TWO days ago and it cant hold a decent group @ 20 yrds which is rediculous and the synthetic stock broke at the front towards the stock screw today. CROSMAN READ YOUR REVIEWS AND TRY TO REDEEM YOURSELVES TO YOUR CUSTOMERS. I AM NEVER BUYING A CROSMAN EVER AGAIN. The only good thing is the store agreed to refund my money as I'm not going to bother to spend more money on a product to send it back that never should have left the factory. I just want my money back. I think its rediculous that theres a recession in the U.S. and crosman manufactures this in china to save a few bucks when its obviously a waste of a product in the first place. Save yourself the money ,time, and agony and buy yourself a Gamo. Crosman WTF?
Great rifle kills every squirrel in its sights!
By Steven
2013-10-23 02:48:24
I bought mine at walmart about 8 months ago. After it's break in period the barrel droop started to show its ugly face. Not a problem for me because if something is broke I fix it. I installed a centerpoint 4-16x40 scope on it, shimmed the rear mount by cutting a coke can used two strips, put electrical tape around the shims, then layed the scope in the rings and tightened it down. This completely fixed the barrel droop. So many people complain about the trigger on the trail np, well you know what that was fixed too. All that needs to be done is to adjust the trigger, not untill the screw falls out but about 5 full turns. Trigger has worked flawlessly after that! But I guess some people just like to cry about it. Overall for those who can work on air rifles this rifle has the potential it's just up to you if you want to take the time. I did take the time and my rifle is dead on accurate. Blows a gamo dead out of the water. 34 squirrels in 8 months to prove it, great job crosman.
scatter gun
By Anonymous
2013-10-20 02:37:31
I picked this rifle up a few days ago in hopes for a good squirrel gun. Needless to say I ended up with ine of the crap rifles. It is impossible to sight in the thing because no two shots will end up by where I wanted it. Just when I thought I had it down, it would move off to another point typically about 4-6 inches away from where I last shot. The stock on mine even cracked and the broke off by where the barrel breaks open. I gave it a 2/5 because I did manage to kill a squirrel with it but that came about more so by pure luck.
Great bang for the buck.
By kaz
2013-10-13 19:35:59
I bought this air gun for scaring off the occasional coyote that shows up and stalks my dog and plinking in the back yard. I read a lot of reviews and chose the all weather model. This is a serious pellet gun. I have read about people complaining about the scope, the accurracy and the trigger. I will agree the trigger sucks. I have no problem with the scope or the accuracy, after all it's an air rifle and not a rim fire. For those who want accuracy the size of a nickel at 35 yards go spend $600.00 and machine your own ammo. I am pefectly happy with goups in the 3" range at the 56 yard's I have my target at over and over. Close enough to let the coyotes know I mean business. (guaranteed I'll hit them) Don't waste your money on fancy pellets, I find the Crossman Premier hollow point,s work best for me. If it had a better trigger I'd give it 5 stars.
benjamin trail np 22
By mike
2013-10-07 17:29:14
I've always loved my first Benjamin and thought they are quality company.However,I can't believe what a piece junk this Trail 22 is.The accuracy is joke and not a very funny one. I like many have tried to zero the scope and it just can't be done.Since it out of warranty I doubt that crosman will do anything about so I guess I'm stuck with a $300.00 trotline weight.Whatever you do, GO TO A MORE REPUTABLE BRAND!
Funky thumbhole stock design
By Nick
2013-10-06 03:03:29
Am I the only one who is not a big fan of the extremely vertical angle the thumbhole stock puts your hand? Inside 20 yards, the gun is great; accurate, quiet and powerful. Beyond that, though, I feel like I'm fighting the gun to stay on target because of the way the grip forces me to hold it. My conventionally stocked airguns don't feel like this, and easily outshoot the Trail NP at longer ranges even though they're not as powerful. I've put well over 1000 pellets through this gun, and I still don't feel 100% comfortable with it. The black stock looks cool and "tactical", but next time I think I'll stick with a tried-and-true wood stock design.
Decent Rifle if you can get it on sale.
By Rick
2013-10-02 13:55:34
I give this rifle three stars because of the poor quality in manufacturing which led to frustration rather than enjoyment. But I do enjoy that it is a NP and not a springer, although some springers out there are superior to this rifle. Also, rifle is well put together. Nothing was loose or seemed cheap. The scope and rings are good quality as well. Luckily I picked up the Trail NP .22 @ $130 on sale at an online website that I cannot recall. I have shot over 500 pellets of Crosman Premier Magnums. Some groups were as tight as 2" at 35 yards and others opened up to over 8" at the same distance over time. I used the military hold and there is no user error on my hold. I am an avid and precise shooter and I am aware of the hold sensitivity of these air rifles. So here are my findings after ripping into the problematic Trail. The piston seal had two nicks and an imperfection which explains the erratic drops in pellet trajectory at times. Also, all internal components had rough machine marks and burs. The burs were so bad that they scratched the outside finish and gouged the metal of the nitrogen piston housing. The NP in all still holds good pressure so no loss from the gouges. I wouldnt doubt that the burs also damaged the seal upon installation at the factory. The barrel itself had burs and inconsistent machining on the breach side and the muzzle. That explains why my pellets were mostly flying to the left or right rather down center. The Crosman Premier pellets I used seem to have consistency in no damaged skirts or faces. In all, the rifle has potential, but not for the price of nearly $300. My rifle went through poor quality control and that is just poor business. I have noticed that, with everyones reviews, its mixed. Seems like the better rifles met quality controls where others were what seems to me, rushed through. Its unfortunate because Benjamin is a good name but things like these can leave a nasty mark. I dont regret buying my Benjamin Trail NP. I have fixed the problems by replacement of the seal, deburring, crowning of the muzzle and lapped the breach in so that the pellet may be seated correctly. Rifle shoots tighter groups at about 1.5" now with better penetration. Im confident I can get better groups with better matched pellets. I would recommend this rifle, but with a disclaimer. Get it at a cheaper price and be prepared for problems. I probably spent about $60 in parts and lubes so in all, rifle costed me around $190. That is still not bad for a good, powerful rifle that shoots decently.
Not a pleasant gun to own
By billydjann
2013-09-21 16:55:35
I have now had two of these guns.. First one broke within the first month could not hit anything with it.
I have shot many brands of pellets and all kinds of holds and even bought a 2nd scope for this 2nd rifle.
The gun will not hold any type of pattern. It will shoot maybe 3 great shots and then
shoot all over the place. Trigger is very bad with way to much travel and way to hard to pull back.
I finally gave up and bought a Discovery, which will give me dime size patterns at 40 yards and more.
I have tried to like the Benjamin Trail NP but it is just a waste of money. I truly wish I could get it to shoot right
but I have tried it all... I have put more than 3000 pellets through this gun... seems like nothing helped.
Like the style and build but hat the performance... stay away.
Benjamin trail np all weather .22
By Anonymous
2013-09-12 18:32:54
Works very well love this rifle very fitting for small game
Trail NP All Weather (.22)
By Robert
2013-08-08 02:49:49
I bought 3 of these from Walmart 2 days ago they were on clearance for $131.00 1 of them was for my neighbor and the other 2 are for me, I figure at that price why not. I have sighted all of them in and here is what came of it, the triggers on all 3 are not the best but are manageable if adjusted properly, out of the 3 one had some barrel droop but I fixed it by shimming the scope. Now for the ammo being shot the one my friend got and one of mine are both shooting very nice groups with crosman premiers 14.3 grain at a little over 17 FPE the other one with the barrel droop is shooting H&N 16.36 grain and I'm getting a little over 16 FPE so far I'm very happy with my guns can't really complain about anything considering what I paid and the performance I'm getting.
Disappointing
By Jeff
2013-08-05 11:46:34
First to those who can hold a group then loose it. Make sure youcheck for loose screws . Very common for them. Mine shot 8 inch random bird shot spray. Now after 500 plus pellets and yes retightening screws constantly. I get around 3 inch random spray. I can't even call them groups. By far the worst of my Crosman collection. Now I have to pay to send it in or stick it in the lawn sale and let someone else be disappointed. Wish the American made NPS model was available at the time. Or I wish I would have got the XL model. I have a XL 1500 and it shoots great. Dime size groups at 25 yards with strays out to maybe 2 inches sometimes.
Awesome Air Rifle!!
By Anonymous
2013-06-17 21:43:56
This Air rifle is very accurate! I bought a centerpoint 4-16 by 40mm scope and this rifle is great with this scope. A lot of people complain about the trigger, but if you use the right technique it's not bad at all. Just like a real rifle you are not suppose to know when it is going to fire, main thing gently squeeze the trigger until it fires. If you pull the trigger instead of gently squeezing it, your shots will be all over the place. You can't blame the rifle for human error. Great rifle for target shooting and small game hunting. I'll give you an A+ crosman.
Trail NP .22
By HAPPY-HAPPY
2013-06-10 10:30:20
Great air rifle, use the Premier Hollow Point for my best results. Scope is clear adjustments not needed after instulation, never had that happen before. I would like a better
trigger, but I still give it a HAPPY-HAPPY.
waste of money
By Anonymous
2013-06-09 17:37:52
First week I had the rifle was the best. I Could hit a target right in the bulls eye from 50 yards out. Next thing I knew the rifle was not accurate at all. I made elevation adjustments to my scope but nothing would raise the pellet. Sent the rifle to crosman, I hope they fix it.
crosman trail np
By dimon
2013-05-28 16:12:38
one day it shoots like 3 inch groups at 10 yards and other day it shoots like 10 inch groups at 10 yards this gun is unpredictable,and has mind of its own, i am not even talking about 20 yards groups,horible,useles gun, i allready sent it back to crosman for exchange once and i got even much worst gun that does not group at all, dont waist your money
trail np
By Anonymous
2013-05-27 18:42:23
this gun is terrible,shots never in the same place twice,my 30 yr old air pump is way moore accurate
Great Rifle
By Standrews
2013-05-08 19:03:34
I have had my Trail NP my wife purchased for me at Walmart for about a Month. It took me about 5 target sessions to get it sighted in. I have it shooting 5 shot groups that will fit inside a dime out to 25 yards. I must agree the trigger is pretty hidious I need to figure out how to adjust out some of the travel if possible. I have been going out a Killing Bull Frogs with it, Pretty fun Drilling them in the Noggin and Frog leg Dinners are a good plus. I really like this rifle.
Well worth the money.
By Anonymous
2013-04-28 21:25:20
This was my first break barrel pellet rifle. I was more than pleased with its performance at fifty yards I'm hitting the caps off of water bottles. The scope is way better than I thought it would be.
Trail NP All Weather
By Anonymous
2013-04-23 10:28:13
I got one of the bad ones. Sucks to spend a couple of hundred bucks on a gun that doesn't shot straight. I've tried everything under the sun for the last six months to get a better pattern and more accuracy but it is just horrible.
Trail NP All Weather (.22) A WINNER!!!!!!!
By GlenMO
2013-04-16 20:08:43
I LOVE THIS GUN !! Got it Home & sighted in the Scope (Great Pro Scope) The Gun Shoot GREAT!! POWERFUL!! I wanted a .22 for Knock down Power & this is the GUN .......... (.177 Dose not have the Knock down power ..Had to shoot squirrel 5 times & finally Hit with a shovel Poor thing ) There are a few .22 Break actions that are higher velocity (1100 fps +) But after 1000 Fps Your pellet will wobble!! 800 fps-950 fps is Best! Again LOVE THIS GUN
wal-mart is great ...for once
By timmy
2013-04-07 01:11:01
Love the gun in every way power accuracy feel and just to top it off it was on sale for 154.99 and it was the last one
FINALLY
By Anonymous
2013-03-22 15:41:57
I wrote the review under this one. I just shot some eggs at about 40 yards. I now refuse to shoot at paper now because it drives me insane, it is now accurate enough to drill squirrels in the head 80 percent of the time, and chest shots easy. (It easily has enough power to kill rabbits and squirrels with chest shots. It would probably even drop one with a gut shot. Could even kill a fox if you tried. If you don't have the patience and time to play around with this gun, get something different. I was somewhat upset before today, but I am now satisfied with my first break barrel. Like I said, don't get it if you dont have a LARGE amount of patients. I really like it now. It is also the ultimate robin slayer, just sayin. :-)
Well.....
By Anonymous
2013-03-21 20:57:48
After around 600 crosman premier domed hollow points through the gun, I have got a 6 shot group a little smaller than a dime at exactly 25 yards. I shot about 20 pellets in about 8 or 9 minuets, and i get about 3 shot groups the size of dimes going down each time. I'm guessing that is due to the fps changing as the piston gets warmer? I dont know much about these things, so im just guessing that is what it is. I will update if it gets better...... or worse.
Awesome
By Squirrel slayer
2013-03-16 15:43:23
Great gun love it.
22 al
By tyler
2013-03-15 18:33:19
this is a good gun its heavy but strong.good for shooting black birds,squirrles,rabbits and pest control. if u want to kill bigger small game animals get this.
Meh
By Anonymous
2013-03-15 09:08:23
They say it takes about 100 shots to break in. Well let me tell you that is bull crap. I have put well over 500 shots through this gun, and am just getting good groups. Which is about 1 inch groups at about 20 yards or so. I hope the accuracy will get better of time. As far as power goes, I have shot a rabbit in the heart and it went straight through. Plenty good for me. I don't really know if i would recommend this gun. Maybe I would when the accuracy gets better. If it will get better.
Great gun but don't get it from walmart
By Blake
2013-03-04 21:37:01
I'm really impressed about this gun. But the people at walmart are so stupid and incompetent in awsering questions. It has a lot of power and speed, great scope. Nice stock, good barrel. Silent.
Great gun for the money
By Tex
2013-02-21 20:30:22
The gun shot fairly well out of the box. The scope was actually much better than I expected, especially for the price. As expected until the break in period the gun was a little erratic. Was able to site in fairly quickly. After the break in period I recited the scope and it is dead on. At 30 yards I am able to shoot spinner targets 1/2" squares every time. Most of my target shooting has been from a bench. Now I'm considering a 25 cal, because my wife just loves the 22.
Trail all weather
By Lineberger
2013-01-28 18:47:02
I bought the Trail from Wall Mart just before Christmas. I have tried every brand, shape, weight,and type of pellet I can get my hands on and it wil not group. I also changed the scope thinking that may be the problem but it is no better. Evidently there are a few good ones out there but the one I got is garbage. I am going to get rid of this thing and try a Maruder. I would not recomend the Trail to anyone unless you are a gambler.
What's the problem ??
By Jeff
2013-01-14 15:39:27
I purchased this for a Christmas present to myself along with a Marauder .22. I'm not really sure what all the complaints are about. As with all my rifles I shoot Crosman domes from 25 yards at a nickel size bullseye. I didn't have time to fully break it in yet but am already getting around two inch or less groupings at that distance within about 30 rounds. Absolutely destroyed my target from the pure power of it. Blew holes right through it. I also own the .177 Trail XL and have no complaints with either. I must admit the torque of a break barrel takes some getting used to but overall just great rifles with power to spare. If this needs more break in for better accuracy i can't wait cause this thing is deadly just like the rest of my Crosman collection. So either i am just the luckiest air rifle owner on earth or others are just not doing something right. Just like all my Crosmans i love this one too.No problems or complaints with anything. A pure pleasure to own and the critters are nervous around my house. Crosman never lets me down!!!


NP Trail
By don w
2013-01-10 14:18:49
i purchased my NP Trail over a year ago. the worse feature about it was the trigger. i replaced the trigger, stoned available surfaces and put a touch of moly lube in critical places, now the trigger is very, very good. in fact, i have to be careful not to trigger the shot pre-maturely.

the best performing pellets i've found so far are the JSB heavy match (18.3 grain) but the crosman premier hollow points are close behind; i often shoot distances in excess of 50 yards and the heavier pellet does better.

it is NOT a long distance "Tack driver"...even with the heavier JSB pellets, the best i can do with it is 1.75" @ 56 yards and it does NOT lack "knock-down" power at that range on small game.

when i first received the rifle (brand new) it did have accuracy issues; even after the factory recommended 100-200 round 'break in'.

i decided that, since i'm a perpetual tinkerer, i would replace the piston seal, and install a delrin spacer on the NP as well as replace the scope, that it would benefit; it did.

it is, after many, many more 'break in' rounds, doing very well.

if a person is willing to undertake the 'fixes' IF they're present when you get the rifle, it's a very fine rifle, well suited for plinking and small game
Great rifle with no problems
By Jim
2013-01-07 17:23:06
I have had the Benjamin Trail MP for over two years. I have shot at least 1000 pellets.

I shot approximately 100-150 pellets then ran a cleaning rod through the barrel before the final zero in of the scope. I set the target at exactly 25 yards. My first pellet hit high and to the left so I made the adjustments I thought might be needed. The next two pellets hit center but were still high so I made one additional adjustment, shot three more pellets and called it good with all three touching and inside the center ring.

I have made not further adjustments to this rifle in two years and it's just as accurate as ever. I have only used Crosman (hunting) pellets so I don't know how it would shoot with something else.

All in all this is a fine rifle shoots straight, and I have no problems with it. I would recommend it to anyone looking for a target or small game gun.

benjamin trail np
By mr mee
2013-01-06 14:26:33
Just bought the benjamin train np 22 cant really fault the gun, the trigger had a really long second stage but was very easy to adjust, it has great power amd a lovely feel to the gun, id recomend a light pellet ive been using TSW flat points and hitting prettu much dead on center every time. im also very impressed with the scope as its very friendly and extremly clear. All in all its a great gun for the price.
.22 trail np all weather
By Alex
2012-12-28 21:51:11
This product seems to really be hit or miss. Either people get a great working air rifle and find the right ammo and put an aftermarket trigger on and have a smooth, accurate, and nice air rifle. Or they get one that has flaws out of the box due to bad quality control, bad scopes that won't hold zero, and several other flaws I have read about. In my experience I thought I had been lucky and received a very nice air rifle. The things I liked were the looks of the gun, the weight. I liked the scope as well as how smooth the action was when breaking the barrel, the sound and recoil were all pretty low. It has a nice weight to it however my gun did not come with the sling. After about 500 pellets I was having issues with accuracy still so I tightened all my screws in the stock and scope and re zeroed the rifle. This gun will still shoot no better than a 2 inch group at 50 feet, others are reporting accuracy from .5 to 1 inch groups at 25-50 yards. When I first got the rifle I was very happy with it and had a lot of fun. Then the accuracy started to go and I figured I need to work on my shooting or re zero the scope or tighten the screws. I have tried all of these things and the accuracy is still completely random its like a shotgun. I will be resting the gun on the bench and using a light hold and it will shoot 2 inches off the point of impact after the scope has been zeroed. I was going to buy some better pellets as I am using Crosman premier hollow points and also clean the barrel and check the accuracy/ zero the scope at 10 yards to see if it could be fixed. Now the barrel is getting harder and harder to break and it needs to be forced much harder than out of the box to close the barrel. Today was a very frustrating day of shooting with this gun and now I have to deal with sending it in under warranty. I can only hope that they send me a properly functioning air rifle and that with the help of some new pellets and a clean barrel I can manage .5 inch groups at 17 yards I will be happy. Others also report it is necessary to buy an aftermarket trigger to improve accuracy which would void the warranty so that would be my other complaint. If this air rifle worked properly and accurately and had lasted for more than a week I would have been very happy. As it stands now I can't even break the barrel and there is play in the barrel in the closed position as well.
Cannot Zero This Gun
By W Hammond
2012-12-28 17:54:36
Purchased this gun for my 17 year old son last February. He used it and complained many times about accuracy but I figured he needed to get used to the gun so let it go. After getting involved we tried many many times to zero the gun even at 10 yards and its impossible. We took the scope back and the store was nice enough to give us one off of another gun but it was no better. The gun sat until I started reading reviews about how many people received bad guns and they were replaced by Crossman and the problem was resolved. I'm calling on Momday morning and will repost if they were helpful. I'm posting this to make others aware that if you do get a bad gun to call right away and don't wait like I have.

Good luck!
Benjamin Trail All Weather 22
By Geezer
2012-12-26 17:07:50
I bought the Trail np 22 because of its power, I had hell trying to get it to group. I had no luck till I throughly and I mean throughly cleaned the barrel now dime size groups at 20 yards and it blows through 1/2 plywood this is a rabbit and squirrel killing machine dang ed if it wont kill a hog if ya get close enough to it

Yes
By anonyomous!!!
2012-12-25 20:29:29
Dang this gun is heavy.
Great air rifle for the money
By AKS
2012-12-25 13:14:01
I've had pellet rifles all my life, from daisy's, crosman's, to Benjamin's . Now being 39 years old and still likes shooting guns and ammo prices going up, I bought this air rifle. I did some research on it and took some things from it to help me shot this rifle accurate. First fix the trigger, you don't have to buy an after market one either, two 2 cent washers and watching a you tube video on how to do it, I got a 2 1/2 pound pull with very slight creep trigger. Next clean the barrel before you sight it in, you can still shoot it the 100 shots required to break it in, but after that clean it before you sight it in, and finally the artillery hold to shot it, If you do these things with some practice, you will be very pleased with it. Its very quiet, compared to the gamo whisper, plenty of power, blew through 1/2 in plywood with ease at 25yds, and accurate at 25 yds free handed I can hit a dime.
Best Customer Support hands down!
By Jeff
2012-12-24 17:52:14
I bought this gun at Walmart a couple months ago and never could get it to zero. At first I thought it was the trigger, as the pull is ridiculous! It's like 10lbs...lol Not that bad, but bad! Crossman recommended the Tuna trigger and so I ordered the GRT3 and it's AMAZING!!! However, I was still having problems shooting 1' high at 30yrds and ran out adjustment on scope and didn't want to shim anything. I figured the scope was bad and had Walmart replace it w/ a new one, but I still couldn't get it to zero. I called Crossman and explained my problem and they said they would replace the gun. I removed the tuna and waited for the new one to arrive.

UPS arrived the other day w/ a brand new one in an unopened box !!! I forgot to mention the original one had a opened box. It was missing the sling too, but it was the only one they had and couldn't wait.... I swapped triggers and finally got the scope to zero! This gun is HEAVY, but it hits! I'm grouping 1/2" at 40yrds and 1/8" groups at 20yrds on a rest!!! My next thing to get are some shooting sticks! Your arm will be screaming if you're not used to it.

If you have any problems w/ the gun, CALL Crossman! They have the BEST customer service I've seen in a long time! They are very nice people and I can't thank them enough for making this right!!!

Thanks again Kim,

Sincerely,

Jeff


Trail np All Weather
By Woodsman
2012-11-28 17:57:13
I collect and shoot many brands and calibers of rifles and pistols. I have many favorites. I built a shooting range on my property so I do have plenty of useless knowldege about firearms. This is the first real air rifle I have owned and I am very impressed with the quality of the gun. It is heavier than I expected but it is easy to use and I was very suprised by how quiet it is. My only complaint is accuracy. At 25 yards my shot groups are 4 1/2". I have shot over 100 rounds as the manual explains and I am torn as to keep shooting more through it or return it for something else. I am used to splitting quarters in half sideways stuck in cardboard at 25 yards with rifles and usually have them sighted in within 15 to 30 minutes from a bench rest. I will not take this air rifle squirrel hunting until I am sure I can make a clean head shot. I called the factory and they advised to shoot another 100 rounds through it and see if it gets better. I was advised not to oil the barrel but just keep shooting. Customer support was very nice and assured me they would stand behind it and if I wasnt happy to call them back and they would take care of the issue so other than taking so long to get it zeroed in....I guess I am happy with the quality of this product. If I can get the accuracy dialed in then I would consider it a bargain for the price and keep it since it is has the possibility of being a great small game gun that is cheap to shoot and easy to maintain.
DO NOT BUY
By Anonymous
2012-10-15 16:54:43
This thing should be on a RECALL LIST !! Every time Ishoot it ,I would have to rezero it. I shot over 650 pellets , all kinds all brands. Just a waste of time. Don't waste your time on this gun. :(
lots of work to make mine accurate
By gaspipe
2012-10-12 02:22:30
I bought this gun at a local Canadian Tire recently and have put about 700 pellets through it to date. The barrel needed a re-crown due to a nasty always shooting left condition, and the trigger was barely useable. Trigger left. Gun needed to be cleaned before any shooting took place (inside of barrel was rusty!!). After opening the gun up, warranty be damned, I discovered that the piston seal was already mangled from factory. Changed that out. Drop of 3 in 1 oil on piston ram and the shitty goo was all cleaned out and properly lubed with silicone oil and molybdenum paste. Stock screws got blue locktite and torqued down. And now? Stacks pellets at 25 yards AFTER I learned how to hold it. Forehand loose and close to the trigger guard, no death grip on the thumb hole and follow through with the trigger, also stay a little light on the recoil pad (it's not a powder rifle). Optics are surprisingly good! I think my NP was an exception in that it was of lesser quality than most. I chose to fix it when I could have easily just returned it but I love a challenge. This is an excellent intermediate rifle ($) that will challenge you to improve. I love it.
good but with some problems
By Anonymous
2012-09-27 19:42:38
i got this gun this summer and have been shooting it every day. two days ago when i was shooting it the front screw that was holding the berral broke off, leaving the part of the screw stuck in the gun. I sent it back a few days ago, i hope crossman will fix it for me. I wish this gun was made in the United States not china. The quality of this gun is ok but it has a horrible trigger, and also the screw that holds the back part of the pistion keeps coming loose, i will proly put lock tight on it. I would suggest to crossman to put better quality in their products, and bring it back to the United States even if it means $75 dollars more than it being made in china. Overall it is a goon gun when it works, but i would have expected it to be better made, and have a BETTER TRIGGER!!!!!
weary of this gun
By SWB
2012-09-16 22:48:55
I have shot 200 pellets thru the trail and am seeing the groups tighten. However, i still get fliers--this might be due to the horrible trigger on this gun--i will expect the groupds to tighten in the next 100 shots or i am selling the gun.
Absolutely love it
By Anonymous
2012-09-15 12:45:45
I purchased the. 22 for plinking and nostalgia (had a bb/pellet gun as a child) and have found its been a big help with a squirrel issue. I've done some changes to the scope after talking on a few air rifle boards. Now it's one of my favorite guns.
Benjamin trail .22- not sure yet
By Bill From Pa.
2012-09-11 21:54:53
I've had a RWS for 25 years, but wanted to try the new technology..nitro piston. I have close to 100 pellets through so far- and I can't hit a quarter size target from the bench at 10 yards. I've tried a tight grip, a loose grip, just set the rifle on the padded bench ( in my basement)- no help. I did fix the trigger- it's great now, but I am not very happy at this time. It is also real hard to cock, and it's louder than my RWS spring gun.

I'm using Crosman hollow point ammo. Can't find anything else local for now..

I am dying with jealousy with all of the reviews that say how great their rifle shoots.
I won't give up up too soon. I may try putting the scope from my other airgun on.

Wish me luck!
Most Excellent
By Mike From Canada
2012-09-07 09:44:00
Well I bought 2 air guns with Nitro Piston technology in them - what can I say I collect, shoot and work on airguns as a hobby. Out of the box, this air gun is by far the best I've seen from Benjamin/Crosman. The only complaint is the trigger - but must of us know that the trigger is long in these.

Bench rested it makes a nice, barely ragged hole. I hit my target every time. The artillery hold is VERY comfortable on the slightly unusual under-barrel grip.

I would recommend this rifle to most anyone. The AO scope and the excellent groupings with the CPHP pellets OUT OF THE BOX has me believing Benjamin can put together a great shooter - and they have delivered with the trail all weather.

Aside from the trigger (which is easily upgraded if you need to make it crisper) there is not a thing I would want done differently.

Thanks Crosman/Benjamin :)
Benjamin Trail NP All Weather winner customer service
By Mike from Virginia Beach
2012-05-13 16:59:51
I am giving 5 stars for customer service. My first Trail NP had accuracy issues that progressively got worse. I suspected I was losing velocity but had no chrono to confirm it. The confirmation came when it finally would not generate enough power to even shoot the pellet. I contacted Crosman. They paid for shipping back to them, and I received a new gun in a few weeks. The new gun clearly has more power than the first one. After only about 100 rounds, it is also proving to be more accurate as well. I like this gun, and Crosman's excellent customer service kept my bad experience with the first gun from being my last experience with Crosman products.
trail np all weather 22cal
By kirk from ohio
2012-05-10 09:37:16
this is a good shooting gun i can shot dime size group at 40yd and 50yd after you brake it in it took me 200shots then i tryed 5 other pellets the best one was predator polymag crosman pellets wont group very and h&n wont group i cant wait too hunt with this gun have a good day

Crosman/ Benjamin Trail NP .22 All weather
By Bill
2012-05-01 10:02:01
Local bargain hunter place ( they buy stuff other retailers don't want any longer) had 2 NPs(1 wood and 1 all-weather) and an NP XL. I bought all three! ($129 each for the NPs and $137 for the XL). The XL had a stripped rear scope mount and was returned. It was very heavy and awkward to hold and shoot. It felt clunky compared with the NPs. Between the 2 NPs I like the feel of the all-weather over the wood stock. For some reason the wood stock is much quieter but I feel that has to do with variations of the Nitro Piston and not the stock. Both shoot well. No problems there. The scopes are fine albeit lacking a bit in optical clarity. Nice, and plentiful adjustments on the scopes.The triggers plain suck but you can get used to them. The pull is waaaaaaaaaaaay too long. All in all a nice air rifle, especially for the $$ I paid for them ;). If I had paid full retail I'd have really complained about the trigger. May get a GRTIII trigger for it.
I'm keeping the all-weather and selling the wood stock NP to a friend.
Fantastic, second time around
By Bob
2012-04-18 09:53:23
I bought a .22 Trail NP All Weather about a week ago and could not get the scope to zero, ran the elevation all the way out and still shot 8" low at 10 yards and best groups of 1.5 to 2" at 20 yards even after over 300 rounds. After reading many reviews and tips, I decided to take the rifle back and exchange it for another .22 Trail NP All Weather . The new rifle is amazing! This is the rifle that I had been reading about. The scope took no time at all to zero and after about 200 rounds and a quick cleaning, an awful lot of extra lube on it out of the box, I am getting 1" groups at 40 yards off the bench. It is an amazing difference from the first rifle to new one. My advice is if you buy one of these and have issues with it, don't give up or start to make mods to it, exchange it until you will get the rifle everyone talks about.
An excellent air rifle:Benjamin Trail NP .22
By DD
2012-04-10 14:54:38
A great gun. Well made, quiet, accurate and at a good price. I switched the trigger out of the box - and it has really improved the package. My only complaint is that this should not have to be an after market modification. Started shooting nice groups at 15 - 30 yards right away. The reload speed is very quick as well once one gets the hang of it. Overall, a highly recommended (and effective) hunting instrument.
Great deal but bad results!
By Mike
2012-03-31 09:14:12
I don't usually review things unless I have something good to say or maybe cronstructive advice for the company. I loved this rifle on face value for what it was and the technology of the gas piston. Seemed like a great deal for the money. I got the gun and was pleased with the bluing and the appearance. I took the butt pad off and the inside of the plastic stock looked like a baboon had whittled it out...................but no real issue if it had no effect on the gun. I mounted the supplied scope and began trying to zero in knowing the scope would go eventually. I would get the gun close then a few fliers as much as several inches off. Okay, I read this gun was hold sensitive so I researched others experience and what to do. I tried every imaginable hold with no success. I even did the brass washer mod; new Maccari pistion seal; even deburred the piston cylinder and polished it as well as polished the trigger sear; installed a CDTIII trigger which was excellent! Still after the new well made scope installed................no results worth noting. I even rechronied to see if it was still where it should be in fps and it was and with no barrel wobble or anything to diagnose further, I sold her. I just could not get this gun right. I have heard since it is Chinese made you get one good with with every five sold. It is a shame that Crosman outsources and Americans can't build these here with better QC. I will never own another non-German springer; gas piston rifle again. I certainly hope whoever gets one of these you get a good one but you may be better off winning the lottery! Great looking gun I will say and the recoil was one of the best I have ever shot, but if you can't hit at least a .5" group at 25 yards consistent then you have a dud.
Benjamin Trail NP .22
By pedro
2012-03-08 07:35:40
Benjamin Trail NP .22 great gun have try many guns and this is about the best out in the field
Listen to me
By Listen to me
2012-02-27 21:29:46
This is a great gun only problems are the trigger but if you use to guns that are like 100 $ and under then it wont really matter to you, second problem you have to put 100-250 rounds though it before you can sight it in perfectly once it is sighted in it is amazing. Good points I've shot squrrils with this rifle and it killed them no problem which was expected but to my suprise one night there was a raccoon on my deck so I got this rifle out walk around the front of my house to the back of my house were the deck was aimed at the raccoon coughed to get its attention it turned around and I put one right above its eye and it just collapsed one shot game over. I hope this helps you dicide
One of the best .22 caliber Airguns on on the market
By Wyoming Dad
2012-02-13 16:34:05
I believe Wolf & Scott are right on the money and my experience has been very similar to theirs. If you are considering purchasing this gun see their reviews. It is a quality piece of workmanship. For the money you really get a lot! I have the .22 cal Benjamin Trail NP (in black Model #BT9M22SNP). However, there seems to be some confusion as others have reviewed it concerning the weight, groups, pellet/accuracy, pellet/weights, and the scope, etc. They are entitled to their views, but maybe I can help a bit if you are seriously considering this gun.

First, the weight. The gun, stock, scope, and provided sling weigh about 8 lbs. There is a reason for this just like with your typical .30-06 or .270. In shooting, sniping, and tournament circles rifle weight is critical for accuracy. Military experimentation with mission after mission and tournament after tournament has shown a few facts to consider. With a lower weight rifle - say about 4-5 lbs as you look through the scope you'll notice it is difficult to hold steady (bobbing), isn't quite as balanced, and recoil tends be transferred to the shooter (not a big deal in this case, but it is hard to continue looking through the scope as you shoot because you momentarily lose sight of target). However, the heavier the rifle is the harder it is to transport and be comfortable packing around. The magic number over the years seems to be in the 8 lb area. Thus, it is inherently more accurate and can be a great training tool as this may be similar to your regular hunting rifle. It feels like holding a 7mm Mag and looks like it. No complaints about that!

Second the pellet groups, accuracy, and pellet weights. Just like the expert air rifle professionals advise, every rifle is different and takes time to break in. The instructions state that it may take up to 100 shots to do this. But, in my experience I have found it advisable to start with a tin or two of the pellets Crosman recommends (don't forget the RMC Oil every few hundred shots that Crosman also recommends) and make personal choices from there. I have used the Crosman Premier .22 cal hollowpoints from my local Wal-mart to break in. From there, this gun is accurate as the ammo you can find that it likes. Some online have blamed the gun, but in my experience it is the ammo (heavy emphasis here if the gun likes it and it may not hurt to try several to let the rifle decide what it likes) and sometimes the shooter pulling on the trigger. Notes: I have found a lot of positive reviews for JSB Polymags that are about 16gr. Another thing to think about: this gun was designed by the engineers for 14 some odd grain ammo. Some have suggested staying between 12-18 gr and avoiding anything lower or higher as this could damage the seals or possibly the nitro piston. I do not know if that is the case, but something to think about.

The Center Point scope is a good value for what you pay. Pretty clear glass, minimal fringing, Mil-dots, and easy to adjust turrets are very useful. However, this is not a rough tough scope. I have had the scope get knocked off in a padded case while bouncing around in a side by side. That's not healthy on any scope, but if you have it bouncing around in a truck, trunk of a car, atv, etc. just be aware that it was not designed for substantial impacts and may get knocked off. If this bothers you, there is always another scope out there.

Quiet: this air rifle is very quiet. Reminds me of hearing a .223 with suppressor. I've been out with guys and theirs spring powered rifles with included silencers (nothing wrong with springs . . . there are some great guns out there with springs) and can easily hear the Boing!! 25 yards away. When I shoot all I hear is a quiet phsssft!

Note on power: It has ~25 ft lbs at the muzzle and around 850-950 fps. A typical .22 rimfire has ~70-80 ft lbs at the muzzle and is 1000-1200 fps. For a 1 cock/pump airgun this is pretty substantial and impressive. I can blow through 3/4" MDF at 30 yds just like the rimfire. Less ft lbs to the airgun, but the picture is clear. Lots of power. The ricochet at 50 yds sounds just like a rimfire. The manual states it may be dangerous up to 700 yards. Enough said.

Background: I hunt gophers and prairie dogs that live on and border a local golf course. This gun with the right ammo can take them in excess of 50 yards. (Sidenote: if you ever hear someone complaining about the how prairie dogs are being displaced from their natural habitat by houses, construction, and the like - here's something to consider. Before the golf course was here (new addition) there were very few (numbering in the hundreds) of "dogs". Now, with all the green grass they can munch, there are literally thousands. Hmm, if construction really destroys prairie dog habitat, then why do we have more than we ever did before? Maybe someone is regurgitating a false premise with a false theory with no scientific evidence or flawed studies with agenda'd outcomes? Anyway, without bait and airguns they can overpopulate causing: the spread of disease, destroy other types of native plants, the fairways, greens, etc.)

For someone who reads the above and thinks that shooting is cruel & we should use a more natural means just observe a coyote, badgers, or hawk take down a "dog." Pretty rough way to go. Crosman is much more humane. We have tried the coyotes and hawks, but they typically can't get as many as we need. Oh - badgers, coyotes, and golfers don't mix well. They usually chase the golfers.

THANKS CROSMAN AND BENJAMIN!!

IdK!!!
By Anonymous
2012-02-04 05:39:23
I've had the gun for a week now and I've got about 1000 rounds throu it and it gust wont hold a grup at any distence ! this is varry agrivating!!!!!!!!!!!!!!!!! I got a new scope for it I've tryed about 12 difrent pelits
Benjamin Trail NP .22
By Mark
2012-01-21 13:22:59
Very inaccurate. I think the problem is the barrel position after cocking is inconsistent.
2 Drawbacks
By Robert
2012-01-17 12:50:00
This gun is much heavier than comparable air rifles and has a horrible trigger.
Well built, but a waste of money for me.
By Blake
2012-01-13 15:06:31
When things are too good to be true.... the gun is well built, but inaccurate. My gun constantly shoots five round, 3.5 inch groups on a bench rest at 20 yards. I've used different types of ammo with nothing creating a constant group under 3 inches. Then when I do get it "zeroed", the next day it has to be zeroed again.
Fantastic Rifle!
By Scott
2012-01-02 09:19:29
I bought this rifle over a year ago, changed the trigger after 300 rounds thru it. After changing the trigger, my groups at 25yds went to 3/8 " - 5 shot groups all day long!!!!!! At 40yds, I still maitained 1/2" groups most all the time. The gun is "hold sensitive" for decent groups, if you change youre hold on this gun, youre groups will change, usually for the worse. Find the proper hold on this rifle, change the trigger and you will be quite amazed at the accuracy of this rifle!
I have taken over 40 squirrels, 1 shot kills out to 60 yds, 2 fox, over 75 crows, 100's of blackbirds, piogens. I just love to shoot this gun, and it accurate with a variaty of pellets, as you can tell I shoot a lot, the gun is VERY quiet and accurate, get one , you wont regret it! (Oh yes, .177 cal. is next, of course its the" Benjamin Trail NP )
Benjamin Trail NP
By IndependentRealist
2011-11-20 23:57:55
I bought this air rifle with target to plinking or small game and bird hunting. I am very happy with my purchase I couldn't ask for a better airgun. I get excited everytime I go out to shoot. I did end up upgrading the trigger. My groups weren't very tight but with the new trigger I'm in Love with my Benjamin.
Trail NP All Weather .22 Cal
By Brian
2011-10-19 22:28:01
Fit and finish are pretty good. The trigger is not good at all. Maybe the worst i've used. I think this this gun could achieve very good accuracy if it had a better trigger. About the best i can do as is after about 150 or so rounds is about 1 inch 5 shot groups at 29 yards and 1-1/4 in. at 55 yds.. I'm not the greatest shot out there but i do know what Shooting 1/4 inch groups is at 100 yards. I was dissapointed with the high of 688 fps i was getting with Crosman 14.3 gr. roundnose pellets which is the reason i gave it only three stars. Pretty far off from the up to 800 fps claimed with lead pelets. The scope appears to be very good and a good match for the gun. The gun is also pretty quiet. There were some crows up in the trees above my cardboard target at 29 yds and the birds were still there after i finished shooting. Very smooth cocking effort.
Great Air Cannon
By Drew
2011-10-11 00:03:28
Bought this gun couple of weeks ago. Right out of the box you could tell that it's built with quality. I was very impressed with the scope and the mounts (since I was always disappointed with the throw-in rings on other rifles). The number one reason I bought this gun is because it's very quiet. So far it's pretty accurate with RWS Hobby pellets (I get about a nickel size group at 25 yds). The one complaint that I do have is that it's very heavy for it's size.
Trail NP all weather
By Trapper
2011-10-09 01:48:50
Not a great deal of experience with aire guns, but thought I would give Benjamin a try since I remember them from my childhood. I bought this gun today, set it up and went through about 50 shots of the recommended 100 shot break-in period. As expected, accuracy improved the more I shot. The included scope seems capable for the rifle and easily dialed in at 25 yds. After about 25 shots I was able to maintain nickle size groups at 25 yds and expect that to improve as I get used to the gun. My only complaint, and the biggest problem with accuracy, is the trigger. Following the directions included, I tried to shorten the length of travel of the trigger pull with very little noticeable result. The trigger seems to have a half mile travel when making a shot. I suppose familiarity will allow me to quickly pull most of the travel and leave just a little for the actual shot. Perhaps I just need to work the adjustment screw some more.
Benjiman NP Trail .22 All Weather
By Tom's Backyard Hobby
2011-09-29 10:39:06
I have been a avid user of air rifles all my life for both hunting and target shooting, i have literally owned over a dozen of what i would consider high quality rifles over the years. Each of these rifles have a special connection to me because of the time invested and pleasurable payback each have given me over the 40+ years i have been shooting. knowing technology was passing my latest purchase from 3 years ago by quickly, i looked at most all the current brands and models availiable today. I could not be more pleased, right out of the box with my decision to purchase the Benjiman NP Trail All Weather. This air rifle is well built, super quite and holds a immpressily tight pattern, using Benjiman Discovery pellets that i innitially purchased for it. Comes with a high quality scope, no need for me to even consider a scope upgrade going forward.
Back to holding patter; 25 yards; 9 out of 10 shots inside the diameter of a nickle when i sighted it in. All the knockdown power you need for small game and again so quite. This has to be one of the best if not the best price / vaule air guns on the market, i would highly recommend you take a serious look at the NP Trail, looking forward to years of enjoyment out of it.
Trail NP All Weather
By Wolf
2011-09-24 19:54:52
I am an air rifle hunter, and for me less than perfect is not good enough. If I cant consistantly shoot a target the size of a pencil eraser at 25 yards, its not good enough. I baught this gun today, sighted it in, and was very impressed. The scope that it comes with is pretty decent. Mildots and turrets are a must.

The gun when shooting a 14.3 grain Discovery hollow point, only drops to half a mil at 50 yards (With lubed pellets) when sighted in at 20. I was impressed with this as well. As far as penetration goes, the pellets go slap through a 1/4th inch piece of plywood and into a tree about 1/4th inch. This gun is very silent ( Way quieter than my GAMO Silent Cat). If you are looking for a flat shooting air rifle with plenty of knockdown power, I recomend this gun to anyone!
.22 benji all weather
By Anonymous
2011-09-24 13:06:48
All around great gun smooth shooting and super quiet
trail np all weather
By stumpy
2011-08-11 14:25:39
Needs some accessories? Look through the items we paired up with the Trail NP All Weather (.22).
IMPORTANT PLEASE READ
There are a few ways to download files to your computer. Right-click the item and select "Save As..." or you could open the link and save the document from there. All owner's manuals (OMs) and exploded view of parts diagrams (EVPs) are in a PDF format. You will need Adobe Acrobat Reader installed on your computer to open the file. If you do not have this program you can download it for free at:
http://get.adobe.com/reader/