Benjamin Trail NP2 Realtree® (.22)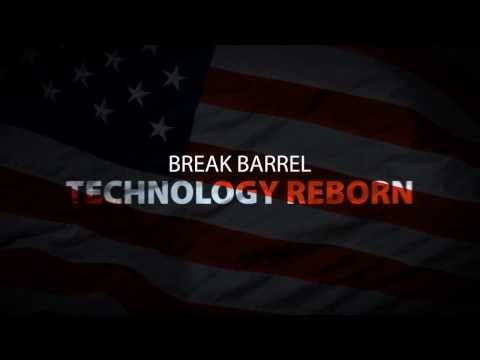 Overview
Accessories
Ratings / Reviews
Downloads (Photos, Manual & EVP)
$329.99
This item appears to be out of stock.
Enter your email address below and we'll email you when it becomes available.
CLOSE [ X ]
AUTO-NOTIFY
Benjamin Trail break barrel air rifles are the first to feature the all new Nitro Piston™ 2 system featuring an upgraded powerplant and all-new, enhanced Clean Break Trigger (CBT™).
The new Trail guns shoot 15% faster and deliver more energy with double the effective shooting range of the original Trail series. All in a smoother-shooting gun with less vibration, less recoil, and up to a 10-pound reduction in cocking force.
The Benjamin Trail rifles also include an integrated sound suppression system that makes the gun quieter than ever.
And every gun is put together by American workers in our manufacturing headquarters in Bloomfield, New York.
The .22 caliber Benjamin Trail shoots up to 1100 fps (alloy) and delivers 26 foot pounds of energy (fpe). It includes a CenterPoint 3-9 x 32 mm scope. The Realtree® Xtra synthetic stock features a thumbhole configuration with rubber recoil pad.
NOT A TOY. THIS AIRGUN IS RECOMMENDED FOR ADULT USE ONLY. MISUSE OR CARELESS USE MAY RESULT IN SERIOUS INJURY OR DEATH. BE CAREFUL, SHOOT SAFELY.
Primary Use
Specifications Overview

Model Number

BTN292CX

Pellet Velocity

Up to 950 fps

Alloy Pellet Velocity

Up to 1100 fps

Weight

8.3 lbs

Length

46.25 in

Mechanism

Break Barrel

Power Source

NP2

Caliber

.22

Ammunition

Pellets

Capacity

Single Shot

Barrel

Rifled steel

Safety

Lever

Camo

Realtree Xtra
Needs some accessories? Look through the items we paired up with the Benjamin Trail NP2 Realtree® (.22).
IMPORTANT PLEASE READ There are a few ways to download files to your computer. Right-click the item and select "Save As..." or you could open the link and save the document from there.

High resolution (High Rez) media center files are in a variety of formats such as .TIF, .PSD, .EPS, .AI, etc. and typically require an additional program to open. Low resolution (Low Rez) files are in .GIF or .JPG format and should open in your web browser.