Benjamin Titan™ NP (.22)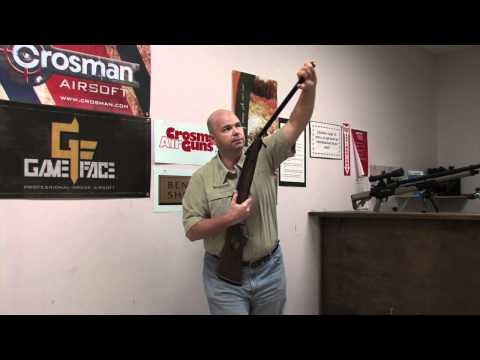 Overview
Ratings / Reviews
Downloads (Photos, Manual & EVP)
Powered by Nitro Piston® technology, the Titan NP in .22 caliber delivers velocities up to 950fps*. High quality Titan air rifles combine an impressively quiet shot with ultra-smooth cocking action and hushed precision. And, the included CenterPoint 4x32 scope is ideal for the small game hunter.
• Ambidextrous hardwood stock with comfortable thumbhole
• Two-stage, adjustable trigger
• Ventilated, rubber recoil pad
*Calculated using alloy pellets.
NOT A TOY. THIS AIRGUN IS RECOMMENDED FOR ADULT USE ONLY. MISUSE OR CARELESS USE MAY RESULT IN SERIOUS INJURY OR DEATH. BE CAREFUL, SHOOT SAFELY.
Primary Use
Specifications Overview

Model Number

BW8M22NP

Pellet Velocity

Up to 800 fps

Alloy Pellet Velocity

Up to 950 fps

Weight

7.4 lbs

Length

44.5 in

Mechanism

Break Barrel

Power Source

Nitro Piston

Caliber

.22

Ammunition

Pellets

Capacity

Single Shot

Barrel

Rifled Steel

Optics Rail

Dovetail

Optics

4x32 mm

Safety

Lever

Stock

Hardwood
Benjamin Titan™ NP (.22)
Customer Reviews
Benjamin Titan NP .22
By eddie mo.
2014-07-11 22:05:15
Is the best Air Rifle I ever owned for the money. Even better after I upgraded the trigger to a GTX Gen-2 trigger from airguns of Arizona, can't wait to use it for squirrel hunting in September here in Orange county N.Y.
Not Accurate At All
By Robert
2014-07-05 14:08:23
Over 1000 pellets and can't get a group tighter than 8 inches using a bench rest at 30 ft.
-----------------------
NOTE FROM CROSMAN: Try the artillery hold.
exellent
By Anonymous
2014-06-21 21:40:57
Exellent rifle. The scope is'nt too bad. Use crosman pellets for better pressition. I try diferet pellets but crosman's pellets are better

Put scope rail adapter & normal rings on it to hold zero properly
By N.W.Florida
2014-04-21 09:35:36
I learned VERY quickly that the BB gun milled scope rail (11mm) is not a very good system. (I had mounted a heavier scope and taller rings on it) and the scope (a Barska 1.5x-6x by 42mm) would ALWAYS slide back in the factory rail grooves (and yes, I tightened ALL the screws to the point of fearing a "strip out". I gave up, and ordered an adapter rail from 11mm airgun rail, up to Weaver-Picatinny REAL gun rail rated to hold Winchester 300 mag. (cost me just $13).

I also ordered some medium base scope rings (low base would still be enough for my 42mm scope). I was afraid the low base would be too short for my fat scope, but I still have enough space I COULD use perhaps even a 65mm or 70mm? objective lens? (my scope "line of sight" is 2" above the bore. Low base rings would bring me down to about 1.5").

Cocking lever force needed (according to the web) is 31 pounds of strength. Can be TOO much for some children, women, or men with a touch of arthritis. The Benjamin (Crosman) more expensive gun with higher velocity,, takes 47 pounds of strength to cock the barrel... (that's TOO much for this 60 year old guy,,, my arm already gets sore after 30 rounds on the Titan NP (31 pounds of cocking force.)

Put it all together, and NOW the scope NEVER moves and my GROUPS are about 1/2" at 30 yards (bench rest). It shoots ALL the way thru BOTH sides of a water filled Anti freeze jug at 50-55 yards!!! (I have not yet tried longer distance, so I don't know how far it will do this.) This is the Crosman Premier hunting 14.3 grain hollow tip.

Same as the Benjamin pellet, but they just put a graphite coating on the Benjamins. (I buy the Crosmans and put some DuraLube motor oil ($10/qt), into the can, and they are very slick, increased velocity, and keeps the barrel clean and free from rust.)

Yes, the TRIGGER pull feels VERY long, and terrible. EASY to fix it,, remove the trigger pin (Watch the YOUTUBE videos of how to modify the trigger) and installed a simple little Lock water like a roller bearing onto that pin when you re-assemble it. DON'T take out the wrong pins or you'll have a NIGHTMARE on your hands.

I used some pliers to remove the "twist" from the Lock washer before I installed it,, (my washer was thin enough,, I had to mount 2 of them side by side), then, I put the gun back together (the entire job took less than 10 minutes), and now the trigger pull is exactly how it SHOULD have been from the factory.

It cost me NOTHING to make a GOOD trigger pull out of a terrible trigger pull.

As much as I love the style of the "thumb hole" wooden (yes, REAL wood) stock,, I think the NON thumb hole will be strong enough to use the rifle butt to knock out a criminal house intruder,, (the thumb-hole model might break), and perhaps even the PLASTIC stock would be even stronger (and NEVER absorb humidity) and I'd NOT feel bad about painting the plastic stock into a very light color (to keep it cooler in the hot Florida sunshine). I don't detect any weakness in the thumb hole model, but it's real wood, and they could have left a little extra wood in the bridge area to make sure it can never break.
titan gp .22
By Anonymous
2014-04-12 00:48:56
worst 150 dollars I ever spent. couple thousand pellets of different makes and weights, 3 different scopes and still 4 to 5 inch groups at 20 yards. different holds make no difference either. POS air rifle
titan gp .22
By John
2014-04-11 22:45:33
worst $150 I have ever spent. period. through cleaning, tightening of screws, 3 different scopes, different ways of holding, over 2 thousand pellets of different makes and weights, and this thing still shoots 4 to 5 inch groups at 20 yards. Very displeased with this air arfle
Great riffle terrible scope
By Kelly
2014-04-04 20:18:37
Great riffle terrible scope for such a awesome gun spent about an hour trying to zero the 4 x 9 center point a waist of time as it wouldnt adjust down kept hitting high and to far left no matter what adjustment were made. This air riffle packs a punch and is well money spent minus scope. Changed to a cheap 3 x 9 and had it shooting 1/2 in square within 10 shots
Titan
By Fred
2014-03-29 20:38:15
Like all the trigger does need help but yes you can feel when the trigger hits the stopping point and is gonna fire,as far as pellets sorry crossman H&N has you beat hands down with there target pellets made the switch to the flat sport took my group to less than 1/2 inch at 40 feet granted I have a beam an scope on it not the one that comes with it so the gun can shoot sitting on a soft surface!
Not consistant
By Maxx
2014-03-23 11:36:14
So far i am up to 700 pellets and still not accurate. The left right is good but at a target that is 15 feet away it has a 9 inch variance. I have a .177 that i drop tree rats with from 70 feet with no issue. Also the scope is wavy when you look through it. Wanted to up my game with the bigger .22 but when i took 12 shots at the same squirrel, i retired it. It felt good to shoot but out of 15 guns i own this is the only one that is so undependable.
Benjamin titan np .22
By Shane
2014-02-18 12:20:27
I have only had the rifle about a month and a half. I put probably 1500 or so pellets through it. The accuracy was better than expected for the price. during this hunting season I have taken 9 squirrels, 6 crows, 2 opossums, and a rabbit with this rifle. I would definitely recommend this rifle to anyone who wants a good gun at a decent price. Would like if the gun included some oil for it.

Love this one but now they have the NP2
By 67Ragtop
2014-02-01 20:43:48
Figures. I get this and they come out with the NP2. I love this one though. I have the Titan GP from Walmart. I've forgotten now how many pellets fired but think a little over a hundred. Not dialed in yet but much closer than my Phantom with over three hundred through it.
Since the weather hasn't played fair, I still have work to do getting this sighted. I'm more accurate with a 1377 with shoulder stock and 1322 pistol than either rifle at thirty yards.

Yeah, both rifles with scopes and the 13xx with iron sights.
Titan Accuracy
By Paul
2014-01-29 18:10:22
Love the rifle, but the accuracy is inconsistent. I can only assume it is the scope. I've had several friends use the rifle, they all said the accuracy is inconsistent. I don't really want to spend the money for a new scope, wish I didn't need a scope with this rifle.
Titan.22
By blksmth
2014-01-17 02:38:31
I have owned a Benjamin 392 and I thought this was the best rifle made until I got the Titan .22
It took a little getting used to (ie the nitro piston), i found out that you have to hold this rifle a little different, but , i quickly got used to this.
The trigger is not real good from the factory,but a lot of other centerfire guns have the same problem. I changed the trigger adjustment screw with a longer one and lubed the trigger with Break Free and this helped a lot.

The scope is a piece of trash, i replaced it with a bushnell 1inch .22 scope and have had no problems.

IT shoots extremely accurate and i have killed a couple of coons. I would like to see more of a selection of Benjamin pellets though
Update- Scope is Crap -- Crosman Replaced the scope
By James
2014-01-12 22:12:12
After posting about the scope problem. I was contacted directly by one of the nice Crosman reps. They replaced the scope. Hats off to Crosman!!!

Since my last review I have shot +400 pellets thru the rifle, bagged more tree rats and birds. Very cool rifle. If anything it HAS TOO MUCH POWER!!! :-) It regulary shoots THRU the live target and drops it like a stone. Now I'm looking at trying some heavier pellets to put more shock into the targets. Using CPHP (Crosman Premier Hollow Points) Domed pellets with a dimple in the top. 14.3 grain. Accuracy is fantastic for the price. Best value for your hard earned $$$.

Can't say enough good things about the rifle, now I'm interested in the .25 Marauder and the .357 Cannon.......... also looking at getting a night vision scope for some nighttime fun.

Great Product!
terrible gun
By Jack
2013-12-02 17:16:34
i got this gun for christmas a year ago, and have put about 1000 pellets through it. about 2 months after i got it I noticed that the "muzzle break" was loose from the barrel so i tried to tighten it back up with my hand and it came right off. another thing that i noticed is that the once i shot it without the muzzle break, it wasn't any louder. which proves that it does nothing to reduce the noise. this is a pointless gun, and next time i would just spent the extra 50 bucks to get a trail.
Benjamin Titan NP
By Gavin Hubbard
2013-10-31 00:10:42
I bought this airgun about 2 years ago. I love it! It shoots great, cocking is smooth, cheek piece is super comfortable, and it pack an amazing punch! Today( October 30,2013) I harvested to big raccoons. It took one shot per coon. The accuracy at long ranges is incredible! Both coons were taken out at about 50 yards with a headshot. I'm really impressed with this airgun. I won't buy a different one if I absolutely don't have to. Good job crosman, once again you put the traditional finish with the 21st century power source.
best airgun ever!
By Love it
2013-10-29 22:37:20
This is a ten shot group at 20 yards it speaks for its self!
WONDERFUL RIFLE - SCOPE IS CRAP
By James
2013-10-28 19:07:28
It's a shame to package this rifle with this crap scope. Trigger is fine- I shoot 70 year old Russian rifles those complaining about the trigger should try those. If the scope was better this would be a 5 star package. I'm smashing a one gallon empty paint can at +200 feet like clockwork w/ the 14.3? grain pellets. I have to hold over about 4-5 inches and the scope will not adjust "UP" no matter how many clicks.(Same problem @ 40 feet, scope is low even close) Bagged a squirrel yesterday that the cats promptly devoured. Looking forward to shelling out MORE $$$ to get a scope that will work. NOT.

Bottom line = WONDERFUL RIFLE - CRAP SCOPE.

Also why don't they put the pellet weight on the package/tin ????
3,500 pellets and counting
By Dan....Again!
2013-10-14 20:18:13
I am lucky enough to be able to shoot this Airgun almost every day. There are currently 7 empty Crosman 14.3gr pellet tins holding spare change, nuts and bolts, grease etc around my place right now. I checked the velocity with a chronogragh when new and after 3,500 pellets I am actually slightly faster than when new! The more I shoot my Titan, the better I get.
There is much to be said about the way the rifle is held to achieve proper accuracy. With any "Springer" type rifle there is alot of rocking and rolling going on from the time the trigger is pulled and the pellet leaves the barrel. This means the shooter must be consistant in how the gun is held. I am getting very consistant and am being rewarded with hit after hit on the small Gamo spinner targets placed at 20+ yds. I would rather take my Benjamin Squirrel hunting than any of my rimfire rifles due to the ease of use and the quiet report. Sitting 60' away from a tree with a Red Fox Squirrel 60' up is an easy head shot using my walking stick as a rest.
The Titan has a very similar powerplant and action to many of the others in the Crosman/Benjamin linup. I wouldn't hesitate to buy any of the breakbarrel rifles offered here. Oh, and don't get me started about how great the customer service is. They make you feel as if you are the only person thay have to help. Wonderful bunch of Folks!
Titan NP .22
By Jim Brown
2013-10-09 15:43:33
I'm 49 years old and been shooting all my life. Bought my Titan .22 to deal with a squirrel problem. Soon after getting the rifle, swapped out the rinky scope it came with for a 4-16x40 Center Point unit. I've been able to hit soda cans all day at 110 feet and getting hits on a piece of paper at 100 yards. Accurate enough to whack Twinkies with tails (chipmuncks) and powerful enough for Peppy LePew (skunks). A truly great way to hone your skills and pure inexpensive shooting pleasure. Best $225 I ever spent
Great shooter
By Trophyhunter
2013-09-27 19:06:58
I had mt Titan given to me buy a man who had dumped oil in the pistot hole and blew up the NP. I got a new NP from Crosman and rebuilt it. This is one of the best guns that I have in my collection of 24 airguns. It hold dime size groups at 25 yards and packs a big punch. For the money you can't beat this gun. Great fun too ! All you need to do is take proper care of it and it should last for years !
Benjamin Titan NP .22 review
By benelli17
2013-09-14 14:45:11
I've shot around 200 pellets through mine. The gun has plenty of knockdown power. It will easily take down small varmints, crows, etc...The gun is reasonably quiet. Not a long sound wave it's more like a thump. Some of that may be due to it shooting under the speed of sound. Some airguns that exceed the sound barrier crack as well as the guns functioning sound. I thought the gun wanted to be accurate but couldn't due to the scope. The scopes adjustments sounded fine, but I still swapped scopes only to find the same problem couldn't zero. Then I realized the scope rings slip. The little nail head thing that goes in the hole on the rear mount broke. I have full confidence in 10 yds quarter size groups.
smooth quality
By Matt
2013-09-14 08:50:05
addictive, thats all that comes to mind when i think of my titan .22 cal. The Titan is without a doubt the best of both worlds; enough power to do the job without hurting your wallet, which allows room to buy quality accessories to compliment this very solid well built rifle. Cocking is very smooth, loading pellets into the Titan are with ease and to top it all off, the shooting cycle is smooth as silk. I have fired several "gas pistons" from other manufactures and there is no substitute. Accuracy with the Titan is very good and is not really that picky with pellets, however, the premiers were the best. Right on target. Any doubts? Pick one up and you will understand.
Benjamin Titan NP .22
By Anonymous
2013-08-21 07:43:59
Great gun... No second thoughts
Benjamin Titan .22
By Anonymous
2013-08-19 20:05:50
I've had this rifle for a while and it's a great gun... The scope is so so but the trigger is not great.... It can be unpredictable. I zeroed it in pretty well and I've killed lots of squirrels and birds and even 1 possum. This gun packs a punch.... All in one... Great gun no second thoughts
Excellent airgun
By Todd
2013-07-24 20:18:06
For anyone wanting a nice .22 with a thumbhole stock I think this is it. It is clearly a good looking gun, and I like everything about it's appearance except I like the older steel muzzle brake over the new plastic one. I usually prefer standard stocks, but this one is very comfortable and is the best thumbhole I've held. The Nitro spring makes it very smooth to cock and shoot, and much quieter than a standard coil spring version. Aside from being quieter, the spring "twang" of a coil gun is eliminated which is very annoying imo. A normal coil spring gun can be made to be as quiet and smooth as a this, but it involves taking the gun apart and some $ on materials which most people aren't interested in. The power is very good, basically as high as you can get without going with a magnum, and perfect for rabbits/crows or anything smaller. You can take larger game like Racoon, but I suggest head shots only. It's one thing to kill, another to be cruel and let an animal run off to die a long painful death. It works for target shooting too, but is much more powerful than needed.
You may hear complaints about the trigger and scope, but these problems can be easily fixed. Either an aftermarket trigger, or you can fix the trigger yourself with an extremely simple mod, or you can take the trigger apart and do a trigger job to make it extremely nice. The scope works fine but they often need the parallax adjusted which is very simple to do, it's like focus but with the front lens. Parallax error causes mysterious accuracy problems and makes people believe the scope or the gun is junk. Also people believe that since the scope is not advertised as adjustable (AO) that it is not, but most all scopes are adjustable, it just takes more time. For the trigger and scope info try Google. Sometimes you do get a dud barrel which needs to be re-crowned or replaced, but all these problems exist in most airguns anyway. Whatever problems you may have, please research it online and talk to people because 95% or more of these problems are either easy fixes or the shooters fault. I have owned dozens of airguns, including a dozen or more spring guns like this, and for the money the Crosman/Benjamin guns are the best with this being among the best of those. Another thing to mention, which Crosman might not like me saying, is you can upgrade these guns. Enjoy!
Quarter Size Groups at 25-yrds
By Jake
2013-06-26 23:47:36
Picked up this Titan NP .22 cal. at Academy 3 weeks ago, first I tried the scope that came with it and shot 150 rounds through it, to break it in. I then picked up a new Bushnell 4-16x 40mm, what a time I had zeroing in this gun. I had to shim the scope up in the rear due to the fact I ran out of adjustment. I exchanged that first Titan for another one and found the same problem ( Barrel Droop). I tried several different sets of scope rings and setups, but nothing seemed to work. I finally got it shooting a good zero. The next day I picked it up and went outside to shoot and after a few shots I noticed the cross hairs were turned 1/4 the way around the inside of the scope, apparently the scope was bad causing the problems all along, there was nothing wrong with the first gun, it was the junk scope the whole time causing problems. I then bought a $70 4x-16x by 44mm Center Point scope and installed it today. This one was shooting too high and ran out of adjustment to bring the pellet impact point down. I shimmed the front of the scope up so as to bring the impact down and that worked great. I only shimmed it about the thickness of a business card! The biggest problem I have is keeping the scope from moving, sliding back or forward inside the rings. You have to get a good set of rings and lock-tit everything to keep it stable! IF you can keep the scope tight after zeroing it in, it will shoot Quarter size groups at 25 yards off a rest with no problem using Crosman Premier Domed Ultra Magnum 14.3 grain Hunting Pellets. The first thing you need to do when you purchase this Air gun is get a good Solid Scope and a set of good Adjustable set of Scope Rings.
A very good value for fun
By Dan
2013-06-25 17:05:37
I've been staying away from break open springers due to the concept of having the sights and the barrel on two different hinged parts but the reviews of the Titan GP/NP convinced me to give it a try. This gun really does take about 1/2 tin of pellets before she smoothes out and gets down to placing pellets in a nice little group. I have been shooting my Benjiman 397 pumper for years, have Sako and CZ centerfire rifles and can " Hit a fly in the left eye at 100 paces with those guns so the Titan had some high benches to clear. Ths gun shoots and handles well right out of the box but many shooters ( like me ) have to tune and tweak. I will be looking at better barrel shims and an aftermarket trigger soon.
Great gun just need the right pellets
By Joey
2013-06-05 23:39:24
This gun is a true hunting rifle. I have killed many house sparrows with this gun. One way to make this gun a whole better is by buying the right pellet. At first I used the Benjamin Descovery Hollow Point Pellets 14.3g. I was getting terrible groupings at 25 yards they were 2" inch groupings at best. Now, I decided to spend a littke more money on higher quality pellets. I now use the RWS Superdome Pellets 14.5g. These work great! I am now getting 1" inch groupings at 25 yards. If you want to use this gun for hunting or just target practice, I would highly recomend buying the RWS Superdome Pellets. Other than that this is a great gun!
great little gun.
By tristen
2013-05-08 02:38:28
(NOTE I MADE THE VIDEO REVIEW THE NIGHT I BOUGHT IT, SO SOME OPINIONS AND STATEMENTS MAY HAVE BEEN CHANGED OVER TIME!!!!!!!!!!!)

im 14, and have been hunting with shotguns since i was 7. i never missed a squirrel/rabbit season yet. but last june i had surgery on my tailbone, and by the time squirrel season came along, i was almost completely healed, but my dad said he wasn't going to take me hunting this season. devastated, i chose to buy a new air gun so i can hunt in the woods by my house by myself and with one of my long time friends. bought this at academy for $150 in october, only because it was a .22 caliber that advertised 900 fps. next 2 days i sighted it in at about 10 yards with the included scope. first hunt i went on by myself, i shot my very first rabbit (i use benjamin discovery hunting hallow points 14.3 grain lead pellets) i hit him center mass, because i did not feel confident for a head shot. the shot was at 15 yards. after he got shot in the rib area, he crawled away, so i ran up to him (he was trying to hide in a bush on the side of the trail, and he was howling in pain) i did the responsible thing and finished him off with a point blank headshot. brought him home proud and upset. i was upset because i wounded him before he died, and because my dad was at work so he couldnt see my first rabbit kill. in honor of family tradition and respect for the fallen rabbit, i smeared his blood under my eyes. stayed out for about an hour and a half at night with mosquitoes tearing me up, so i could clean my first rabbit, which was also the first time i cleaned my own kill.

since then, i killed 2 more rabbits (one was about the length of the barrel of the gun!!!) and 4 squirrels all at about 15 yards.
only complaints i have about this gun are: the trigger sucks, but i can get half inch groupings with the included scope at 15 yards, plus i might get the charlie da tuna grt3 trigger soon. i replaced the scope with a leapers 3-9x40 AO MD IR scope for about $90 for christmas. took out a sparrow on an electrical wire at about 30 yards, and a squirrel or two from about 20 yards or so. only wish i had this scope when i first got the gun. have it sighted in at about 15 yards, and it is truly a tack driver.

i also have to complain about the power of this gun. i shoot rabbits in center mass (about the front near the legs, where the heart is) and squirrels have all been shot in the head (except for one, because he was in a neighbors in his nest, and i couldnt see him too good so i shot the only piece i saw of him, which happened to be his back leg, then i let my friend finish it with a headshot while it was hanging out of the nest), but every rabbit i shot, and a couple squirrels that have holes through their heads from my pellet dont die unless i follow up with a point blank headshot. i know im not using a trail, or a high powered .25 cal pcp, but i would expect more power from a .22 at 20 yards with headshots. but all in all, its a great gun that gets you hunting small game for a reasonably cheap price (with the scope i bought, it was $230 or 240 total) and the upgrade trigger will be about $35. i made another youtube video stating how to install the charlie da tuna grt3 trigger (verbally) and how to oil the gun for proper performance) scope review will be coming up in the next week. subscribe to my channel for further updates.
Ok rifle
By Charlie
2013-01-16 21:30:50
I went 4 stars on this because like others have commented, the trigger is horrible. creepy, unpredictable, and for me doesnt break the same way twice. It can be made a little better following the adjustment procedure in the manual but dont expect a match trigger.

Groups started out in the 4 to 5 inch range, and its taken a couple hundred shots to break in and get groups down to just under an inch @ 25 yards. Again though a decent trigger should help out here.

When ordering be sure to get a tube of silicone lube from crosman also, as there is none in the box. My copy was dry with alot of spring twang, and a bit of lube as outlined in the manual fixed that peroblem in a hurry.

The scope is so so, but in the long run plan on replacing it. paralax is bad on mine and cant be tuned out totally.

A better scope, and definately a better trigger, even if it raised the price some would definately get it 5 stars from me.
It gets better
By Charlie
2013-01-16 13:09:48
After unpacking and attaching the scope, reading the manual, tightening all screws, etc, I finally put several rounds though this rifle. First and foremost the trigger is garbage, affter those initial shots I started adjusting, though even with all i consider safe trigger adjustment, it drags, its creepy and doesnt break cleanly. A better trigger is definately needed.
Scopewise i can live with this one for a while. so far it seems to hold zero well, and i like the mil-dot.

The manual states around 100 shots may be needed for breakin, though i found it to be closer to 200. Groups were ranging in the 3 to 4 inch range at 25 yds. All of a sudden groups shrunk to about an inch and have been consistant so far, Though here's where the better trigger would help. Current trigger is around 5 lbs and creepy, not at all predictable. A good 2 lb trigger that breaks cleanly, would tighten up groups considerably.

When ordering be sure to add a tube of the silicone chamber oil also. The rifle comes without any included lube and in my copy was very dry with alot of spring twang. One drop as per the manual and it quieted down noticabily.
Awesome Rifle
By HunterLo
2013-01-03 11:44:41
I recently purchased the Benjamin Titan GP in a .22 caliber from Bass Pro back in November. I purchased it for small game hunting since I've become a fan of air rifle hunting and it won't break the bank at 160 dollars. Its very affordable and performs excellent for the price after some upgrades. With the stock scope, I was able to zero it in at around 25 yards. This rifle definitely deserves a better scope. took it to the gun range with my brother and I was picking off clay pigeons at 60-75 yards with amazing accuracy! Trust me, invest in a good scope and this gun will hit just about anything. I am going squirrel hunting next weekend so I am very excited. I am extremely please with this rifle and the results after upgrading. It is a great buy!
awsome rifle
By Bill
2012-12-29 20:04:09
Received my Benjamin Titan GP from my wife for Christmas and I love it. I mounted the factory scope and it shot four iinches low at 25 yards. 2 adjustments later and bulleye everytime. 3 different people shot a triggernd shot well. Trigger pull is very long, not sure why, but other than that 300 rounds later and i think its ae. great rifle for the price.
benjamin titan np .22
By Anonymous
2012-12-27 12:21:44
I bought this gun for my son for chrstmas. It is beautiful! It easily shoots through 3/8in plywood every time. I faithfully shot through the 100 round break in period and continued anouther 100 rounds. This gun is very inacurate. At 20 yrds i cant get a grouping better than 6in. I have tried two types of ammo and three scopes including the one that came with it. After 600 rounds, i am sendind it back. Very unsatisfied! Also the trigger sucks even after adjusting the pull length.
Benjamin Titan np .22 cal.
By shadow rider11
2012-11-09 20:29:34
Review of the Benjamin Titan NP .22 Caliber
My shooting background consists of shooting a Remington VLS 22-250 caliber with hand loaded ammunition. I have killed 100s of hours at the shooting bench, 2 deer at 225 yards and 100yards with it. This rifle is capable of an average group size of .235" groups of 5 shots for 5 separate targets. All from a bench rest
Also I own and shoot a Remington PSS in 308 calibers, capable of the same accuracy. I have been shooting shotguns, pistols and rifles for some 50 years. I also have in by arsenal several other firearms. My initial learning curve came with a Daisy Red Rider BB gun. I have owned two of these in my early years and my children gave me another one for Christmas this year.
I am not a country boy any more. If I were I would be out in my barn yard shooting flies of the meadows muffins with a 12 gauge shotgun or a 50 cal. Barrett. I have been urbanized!! This brings me to this review.
About a week ago I purchased a Benjamin Titan NP in 22 caliber. I am pleased with the looks of the rifle and the Nitro Piston technology, and also the price was reasonable. The advertisement stated that it is 72% quitter than the springer guns in its category, thus lending itself to an urban environment. I have no experience with an air rifle, so I cannot verify the difference in loudness. After about 30 shot fired through the rifle it sounds similar to a pneumatic framing nail gun. According to the ads it should get quieter later. I am aware of the 100 shot break-in period.
I purchased a tin of inexpensive Daisy pellets with the intensions of using them for the break-in period. I fired a few pellets just to see what the rifle would sound like. The sound was no louder than the afore mentioned pneumatic hammer. I later decided to fire a few more rounds to find where the cross hairs were located. After several rounds the cross hairs were located and a few adjustments were made to bring them closer to the point of aim. At 10 meters the rifle was shooting very near the proper elevation and about 2 inch to the right. All in all, I had fired some 25 rounds through the rifle.
Now it is time to clean the barrel, which should have been the first thing I did. I secured my Otters 22 cal. cleaning kit and began the job of swabbing out the bore. I used the nitro solvent on the first two pushes through the barrel. OMG!! There was a mess of black stuff that came out of the barrel looking akin to Black Powder fowling. HMMM this is a pellet rifle isn't it. Many more patches through the bore and after about an hour the barrel was clean. I did clean from the breach end of the barrel which meant when I closed the barrel it was cocked. Not knowing when my next shooting session would be, I load a pellet into the chamber and went outside and fired it. The sound had diminished slightly!
The next session with the rifle, I fired two shot with the crosshairs center on the target. My sights had moved to the left about 1 inch and the elevation had stayed, but the shots were in virtually the same hole. Ok. It is time for the math. The click adjustments are 1 Click is ¼" at 100 yds., 1/8" at 50 yds., 1/16" at 25 yds., and about 1/32" at 10 meters. So, I have to make a 32 Click adjustment at 10 meters. Shots 3 and 4 were dead on, again in the same hole. I was elated. Shot 5 was ¼" high. I allowed this to be excitement, not a fault of pellets or sight adjustment.
This rifle is very powerful. It is capable of sending a pellet 250-300+ yards down range. All fire arms safety rules apply to this weapon as well. You should be sure of your target, know what is down range, never fire the weapon at an unknown target. And for Heavens sake never point the weapon, whether loaded or unloaded, at a person.
Now, thing I don't understand about the rifle. The mounting scope grove is advertised to be 11 mm. The rifle cones with a 4x32 scope and rings. If you pay attention to details you will find the mounting rings to be 3/8" dovetails. It is a wee bit small to fit perfectly on the mounting grove. There will be a small space between the locking plate and the body of the ring. The rings will tighten up, but this could be a source of scope error. This is just my thoughts.
Over all, I believe the rifle meets or exceeds all advertising claims. It is capable of being a very accurate pest and varmint eliminator, plus a very fun rifle to shoot.

Benjamin Titan NP
By Buck Wild
2012-11-06 19:04:30
Great pellet gun Crosman. I took this gun squirrel hunting instead of a squirrel i got a raccoon that was eating by dog's dog food. Thanks Crosman for creating such a great pellet gun for a low price.



Very accurate and good power
By Mr. Loco AKA Loc Da Smoke
2012-08-11 16:11:15
This .22 cal is great for target shooting, plinking and hunting small game! It has knockdown power and great accuracy. I definitely recommend it!
Great Gun !!!!!
By Bill
2012-07-18 17:53:25
This is a great gun. Shot 50 pellets then gave a good cleaning. Now it shoots 5 shots in a circle the size of a quarter. Use Crosman pellets. Tried Gamo TS-22 pellets and they were all different sizes and were not accurate. The Crosman hollow points shoot great. Gun is getting easier to cock and really packs a punch. At 100 yards it makes a deep dent in a steel 55 gallon drum and flattens the pellet totally flat. Pellets go through 1/2" OSB board at 100 yards. Great gun especially for the price.
best air gun ever
By the airgun hunter
2012-07-15 22:58:51
Great air gun. But one thing . DO NOT DRY FIRE IN YOUR HOUSE IT IS LOUD. But when fired with a pellet its a lot more quiet
GREAT for small game.

Titan NP
By Jason S.
2012-07-15 14:27:31
Horribly inaccurate(3 brands of pellets, 200rds fired for break in), terrible trigger; this rifle looks nice. That is all it has going for it. I am highly disappointed in the second Benjamin I have owned in the last 30yrs. I would "recommend" not buying this air rifle.


JTS
great air rifle
By Anonymous
2012-06-12 21:02:07
i love the stoping power but i hate the stock scope i have had nothing but problems zeroing the scope
great rifle!!
By gameon
2012-06-08 23:39:02
Best gun for the best price! The scope, nothing special for an air gun. But if you want to spend more on a scope for a air gun I guess that is your choice. This does the job but you will have trouble findind that spot on your targuet @ more than 60 ft. I wouldn't shoot anything farther than that if I can't be sure that I'll make a clean kill; wich is less probably considering wind, etc. So choose well your target. The slings mounts is your deal if you're going to be hunting. I set one on the stock and the top one on the right side of the wood forearm. I didnt want to compromise the integrity of break mechanism. And be Safe @ 90 ft the cross. hollow point were able to pass a 1/4'' plywood; @ 40 ft goes through rabbit skin and bones and there is no way to be seen in there.
VERY GOOD RIFLE FOR THE PRICE
By Levi
2012-05-21 00:25:11
I bought this a while back. I started with a Beeman grizzly z2 and took it back for this. I haven't been able to site it in yet but the gun its self is amazing it has power enough i took down a black bird that eats our crops from 55 yards out of a tree and it dropped like a ton of bricks. I would recommend every one to buy one it will take things out from birds to raccoon.
awesome no regrets
By MendezOutdoors
2012-04-29 22:46:29
I have got this rifle from Walmart a couple weeks ago. I sighted in the scope and I got awesome groupings averaging. 25" a 20 yards birdsso got tons of birds and the "cheap" scope didn't seem bad but I am considering another one.
Benjamin Titan
By Bernie
2012-04-27 16:58:29
Great air rifle for the budget
By Vermintkiller
2012-03-31 01:48:46
I just bought my new benjamin titan gp from walmart last month..cost me 158.00 total with tax..all i gotta say about this rifle is it really satisfy me..no regret for purchasing it the first place.. I hit every single thing i aimed at. I liked it very much so far its quit, very accurate as well. I shoot all day in my back yard without disturbing my neighbor a bit. My crosman stormxt doesnt compare to it. Im glad i buy this nitro piston..i might get the benjamin trail xl np when i get the money..so if any one looking for an air rifle!. Benjamin is the best i ganrenteed it will not dissapoint you. Thats why im giving a 5 star.
Update on earlier review of the Ttan NP .22 Air Rifle.
By MrJimmyG
2012-03-25 11:10:16
Here is an update to my earlier review. I have now shot over 2000 pellets through my Titan GP. Still holds accuracy with no problem. I will tell you this gun has really impressed me. I have taken well over 200 squirrels with it and it is very fun to shoot. I would like to talk a bit about pellet selection for this air rifle. It is really powerful, so much so that smaller grain pellets don't provide you with that quick and humane kill that every hunter strives for. Lighter grain pellets pass through the body of small game so fast that the pellet doesn't have enough time to dump it's energy completely into the body of your intended target. What I have found is that if you hit a squirrel or other small game animal under 50 yards with this rifle using lighter grain pellets you get what is called a "pass through" or "through and through". This means the pellet zips completely through the animal and fails to dump it's energy. This also becomes a problem because depending where you are hunting, this pellet has the potential to hit something behind your target that you didn't intend it to. Heavier pellets have more of a tendency to enter the body cavity and not exit. This provides a complete transfer of 100% of the energy into the little rascal you just shot. End result, quicker more humane kill due to the shock of the impact. To remedy this I have moved up in pellet weight to the Beeman Kodiak .22, 22.14grn extra heavy pellets. This air rifle has no problem pushing these heavy buggers out there and I can still accurately and humanely take small game out to about 75 yards. The heavier weight of these pellets aids in transfering more of the pellets energy into the target for a quicker kill. I wish crossman would develop a extra heavy pellet for this rifle. My gun really likes the Crosman Premier .22-Cal Hollow Point Hunting Pellets. They are by far the most accurate pellets I have shot through this gun with the Beeman Kodiak .22 extra heavy pellets coming in a close second. As I mentioned earlier though, being a lighter grain pellet, the Crossman Premiers don't have enough time to mushroom and spall before they pass through the body cavity. I have lost several squirrels after a clean shot because they didn't receive enough shock trauma and were able to crawl onto a branch or into the croch of a tree. A friend of mine borrowed this rifle to scare off some problem wild boars that were rooting up his back yard. He managed to kill a young piglet with a single shot behind the ear using a Beeman Kodiak. I would never use this rifle for that purpose but you know when it is what you got, it's what you got . A quick note, because of the increased weight of the Beeman Kodiak's you will have to re-zero your rifle unless you have a milldot scope or are particularly gifted at kentucky windage. In closing I would like to add I'm a gun nut and have a wide selection of both regular firearms and air rifles to choose from when I go hunting. I find myself reaching for this rifle more and more when I go out into the woods squirrel hunting because it is quiet, accurate and fun to shoot. It does the job, what can I say. Great product. Still would recomend that crossman adds a set of sling mounts to this air gun and a better trigger would definatly make this rifle perfect.
TITAN GP .22
By tony
2012-03-10 05:41:39
BOUGHT IT ABOUT A MONTH AGO, THE 4 X 32MM SCOPE IT CAME WITH WAS CRAP. REPLACED IT WITH A 3X9 -32MM. ONCE ZEROED AT 30 YDS, GROUPS RAN ABOUT 1.25 IN.. TO MAKE A LONG STORY SHORT, AFTER SEVERAL HUNDRED ROUNDS, POINT OF IMPACT DROPPED ABOUT 5 IN.. IT DID THIS TWICE!! TOOK THE SCOPE OFF AND REMOUNTED IT (THIS TIME WITH LOC-TITE) AFTER SEVERAL ROUNDS AN ANOTHER ADJUSTMENT! IT IS FINALLY HOLDING ZERO, GROUPS RUN JUST UNDER 3 IN. AT 60 YDS. AND I TAKE ARIZONA SQUIRREL AT THAT RANGE OFTEN. ALL TOGETHER I"VE GOT ABOUT $230 IN THIS RIFLE, NOT BAD FOR WHAT IT IS CAPABLE OF....GOOD DEAL
trigger
By rockhoosier
2012-03-01 22:32:41
very good gun, high quality. The only reason I gave it 4 is that there is a ridiculously L O N G trigger pull.
Benjamin Titan NP Review
By Brendan
2012-02-27 22:15:07
I purchased the Titan NP at Walmart for $148.00 and tax. It has been a great investment. First, the rifle came properly packaged with foam to protect it during shipping and transport. The rifle was free of any damage when opened. The scope included was easy to mount and zero. One caveat, the included hex key wrench did not match the phillips head screws used for the scope rings. An issue easily remedied by a SOG multitool. Once the scope was mounted, it was time to zero. I zeroed the rifle starting at around ten yards then moved back to to 25 yards. This turned out to not be needed but is always good measure in case the scope is way off. I used the shoot-n-c targets and everything was grouped in the ten ring when using the hood of my jeep as a benchrest at 25 yards. This was before the so called break in period. This rifle was a tack driver out of the box as soon as the scope was zeroed. My wife also enjoys shooting it. She says I can let her have the Titan NP and I can get another rifle that I want. I think she is trying to sneak one by me. I would strongly encourage anybody interested in an affordable .22 caliber air rifle to consider the Titan NP. The nitro piston is in fact quieter than a spring or CO2 type rifle. The thumbhole stock is very comfortable and works well left or right handed. The safety is very easy to use. The only things I would change would be the addition of iron sights and a metal trigger guard. I plan on fabricating a metal trigger guard for this rifle. This rifle is easily the best bang for the buck as far as .22 break barrel rifles go. Nothing comes close. Anything else is going to cost over $200 and not have the same power as this rifle.

Bottom line. Great purchase with no regrets.
Benjamin titan gp
By chantheman
2012-02-23 19:02:55
Love this rifle , nothing but good things to say about it, a couple hundred rounds to break in. Hitting quarter sized targets at 50 yrds , with a replace scope of course, using a center point 3x9x32 with illuminated mildot reticle. This rifle loves the Crosman Premier HP , Predator Polymags, and Beeman Crow Magnums.
Will recommend to every serious small game hunter or target shooter, Real powerful , NOT FOR KIDS.
Nitro Piston for PENNIES.....
By Macabespeed
2012-02-20 10:41:04
This is a quick little review of the Benjamin Titan GP nitro piston in .22 cal. This has already become my absolute favorite break barrel to shoot of all time, and I expct it to continue to have the smae quality and performance for years to come.... If you are deciding between a springer or a NP gun, dont even think twice and ditch the springer..... My Big Cat 1200 just sits and collects dust ever since I got this rifle! Go and spend less than you would on a SIlent Cat on the Titan GP, and watch how much more the nitro piston powerplant has to offer! Quiet enough to be shot INDOORS! (REALLY! pellet trap obviously used...) ZERO inertia within the rifle from a spring flying forward, plenty of punch, and no weather sensitivities... Look to Benjamin for the win on this one.
Benjamin air rifle
By tom
2012-02-17 12:57:47
Am an old man now, 52 yrs ago Dad got me a
Crossman pump pellet gun, carried it all over the woods in upstate NY, had to pump it 10x to get enough power.
Now got a Benjamin break open Regal NP, what a difference, one pump and it's ready to kill and that's what I got it for-squirrels in the bird feeder, tree rats I call'em.
Rifle is accurate and more powerful than old Crossman, still have 50 yr. old Crossman pellets and they shoot fine but new rounded point ones are better.
Great rifle for the price.
By MrJimmyG
2012-02-04 11:40:48
This air rifle is not a toy. It is quite powerful enough to do severe bodily harm or cause a fatality if not handled responsibly.

I recently acquired the Benjamin Titan GP from Wally-world to eliminate some pesky squirrels that were molesting my bird feeder. I had considered Gamo's but didn't like the price tag. I am an avid shooter and hunter have owned many different air rifles over the years. While making my decission on purchasing a new air rifle I researched the web (youtube) and watched all the reviews and this rifle stood out to me as a good value and adequate for the task. The thumbhole stock is very comfortable to hold and helps to add to the weight of this rifle. It is heavy, which aids in accuracy. The Nitro Piston has a very short and fast stroke and there is very little recoil. I recomend that you become very familiar with the artillery grip as this rifle's accuracy increases as your front hand gets closer to the trigger mech. It takes very little effort to break the barrel over and cock the rifle.

After unpacking this rifle and purchasing a Leapers New Gen 3x9x32 CQB scope with ilum., mildot recticle (#SCP-M392AOLWQ) from amazon along with the UTG rail adapter I had a pretty accurate squirrel denial platform. I sighted the rifle in at 35 yards and using the Crossman Premier .22 hollow point pellets managed to get 6.0mm sized groups consistantly.

I have zapped many squirrels with this air rifle out to 75 yards using the mildot recticle to adjust for windage and elevation. I have found that 75 yards is pushing it for this particular air rifle. My rifle loves the Crossman Premier hollow points and the Beeman Kodiak heavy pellets, @75yrds I can average a .75" group consistantly. As for the Preditor Poly mags save your money. Their skirts do not fit snug in the chamber and accuracy suffers because the skirts don't expand enough to grab the rifling well. I do not own a chronograph but there are plenty of chrony tests on youtube on this rifle with different mnfg pellets to satisfy someone who is a stats buff.

In closing this review I would like to say that Crossman has built a very nice, inexpensive air gun in the Titan GP .22 air rifle. They could have made it even better had they included pre installed sling studs on the butt and hand guard. My next purchase will be a Marauder (.25) PCP rifle.

I would have to Rate this rifle 4 3/4 stars. I would have rated it a solid 5 star's if it had the sling mounts pre installed.
Titan GP
By Oddtodd
2012-01-25 13:54:48
THe Titan is a very well performing rifle. I would have given it 5 stars if the cutaway stock was larger. It's kind of small for my hands and makes a sore spot after about 20 shots. Otherwise, a fine rifle.
Benjamin Titan NP
By ExtremeHunter17722
2012-01-21 04:10:11
Great Rifle.......no second thoughts
titan .22
By bob
2012-01-20 06:14:18
i own a titan .22 and must say its so much better than my quest 1000x. ilike my quest ,but when i used my titan it is so much smoother ,less recoil,quieter,eaasier cocking ,and seems to send pellets out and hits real hard.the stock is another plus easer to hold on target . ive shot mine about 175-200 times and its getting broke in .the more i shoot it the better it gets. so far i belive the nitro piston system is the future of spring break air rifles . now crosman design a pistol in nitro,id be first in line to buy 1. id recomend a titan to anybody and if they want to try mine well come over and we will shoot it and we can compare it to my quest .the quest is a tck driver ,but the titan does it lots easier. BOB
benjamin titan air rifle
By kelvin0clarke
2012-01-18 07:06:36
I love this rifle. No regrets
Benjamin Titan NP Accuracy Test
By ExtremeHunter17722
2012-01-17 05:57:42



Benjamin Titan Gp Review
By ExtremeHunter17722
2012-01-17 03:41:58
The Benjamin Titan is a ..22 air rifle that is well suited for small game hunting,pest control,and varmint hunting.The thing i like about it is that it function great in cold weather,which is a good time for hunting small game or varmint.Also i like the wood finish it is nice and gives the gun lots of characteristic. Overall I think that the Benjamon Titan Gp is a good air rifle that has qaulity characteristics of a more expensive rifle that will provide many years of hunting and plinking.



IMPORTANT PLEASE READ
There are a few ways to download files to your computer. Right-click the item and select "Save As..." or you could open the link and save the document from there. All owner's manuals (OMs) and exploded view of parts diagrams (EVPs) are in a PDF format. You will need Adobe Acrobat Reader installed on your computer to open the file. If you do not have this program you can download it for free at:
http://get.adobe.com/reader/
High resolution (
High Rez
) media center files are in a variety of formats such as .TIF, .PSD, .EPS, .AI, etc. and typically require an additional program to open. Low resolution (
Low Rez
) files are in .GIF or .JPG format and should open in your web browser.