Fury NP (.177)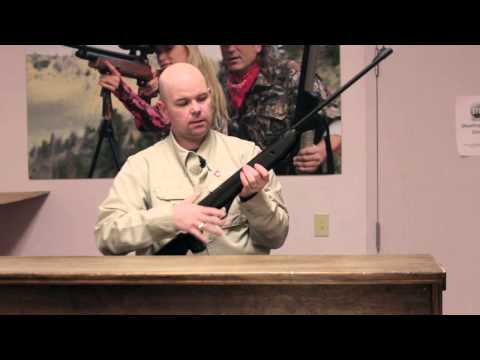 Overview
Accessories
Ratings / Reviews
Downloads (Photos, Manual & EVP)
Boasting a lighter and smoother cocking force than other rifles in its class, the Fury NP break barrel air rifle generates blistering velocities of up to 1200 fps*. Featuring patented Nitro Piston technology, the Fury NP air rifle has vibration-free recoil and shoots with 70% less noise than other break barrels.
With its rifled steel barrel and fiber optic sighting system and two-stage adjustable trigger, the Fury NP air rifle delivers ligtning fast response and accuracy that ensures you'll hit your mark every time.
* Calculated using alloy pellets
NOT A TOY. THIS AIRGUN IS RECOMMENDED FOR ADULT USE ONLY. MISUSE OR CARELESS USE MAY RESULT IN SERIOUS INJURY OR DEATH. BE CAREFUL, SHOOT SAFELY.
Primary Use
Specifications Overview

Model Number

CF1K77NP

Pellet Velocity

Up to 1000 fps

Alloy Pellet Velocity

Up to 1200 fps

Weight

6.4 lbs.

Length

45 in

Mechanism

Break Barrel

Power Source

Nitro Piston

Caliber

.177

Ammunition

Pellets

Capacity

Single Shot

Barrel

Rifled Steel

Front Sight

Fiber Optic

Rear Sight

Fully Adjustable

Optics Rail

3/8" Dovetail

Safety

Lever

Stock

Synthetic
Fury NP (.177)
Customer Reviews
Fury NP
By Anonymous
2014-09-12 17:10:49
I ordered this rifle directly from Crosman so I could get it with open sights. I prefer having open sights in case the scope fails. This is a powerful accurate air rifle that is hard to beat for the price. I wish Crosman made it in 22 also.
lov my fury
By c cayson
2013-12-31 15:29:25
Best gun gor the money I have taken squirrels, nutra ,coons ,armadillos. Best $105 I ever spent . . I lov my fury. Very powerful gun .shoots great .
Fury
By Connor
2013-07-22 16:47:44
Very good gun. Feels nice,shoots well,and easy to sight.The NP broke in after a few shots and it became quieter.Very,Very Nice Gun!!! Five stars.
Super acurate
By Caleb
2013-06-28 00:44:48
It shoots pretty straight in 2mph winds even without adjusting for windage
Also the dove tail mount works great with my scope
love it
By Anonymous
2013-06-10 17:54:14
this is my first time writing a review on here. first thing ill say about this gun, is i love this air rifle. i have the spring powered one. my scope comes in crystal clear no problem with it at all so i'm keeping it on my rifle. mine breaks an locks with ease. trigger is fine long pull but not hard works fine for me. i wouldn't change a thing with mine at all i no a few people don't like the scope or trigger or the rifle much but i do. like i said i love this rifle an wont ever get rid of it at all. the rifle is very powerful, it does shoot threw 3/4 inch plywood like it was paper. so yeah great power there. this rifle would be good for just target practice or small game hunting or to get rid of pests. i use gamo hunters pellets 7.56gr an crosman pointed pellets 7.6gr an also rws basics 7.0gr all great shots extremely accurate for me. i can hit hole for hole with them. hopefully this review will help out with some that were looking to buy it
Great budget rifle!
By distance shooter
2013-06-05 14:33:48
This gun is great out the box, I have not yet sighted in with the scope but I am hitting pretty far with accuracy without sighting in. It has a kick in my opinion more than a .22 rifle and sounds like a real gun being fired, shot through a green neighborhood trashcan at 50 yards, great gun and great price.
Crosman Fury NP
By Vladimir
2013-05-17 01:45:19
Crosman Fury NP - very good rifle. It made quality. I am very delited of it.
Vladimir. Ukraine
Aww inspiring air rife..
By Matt
2013-05-14 21:40:35
I absolutely would recommend this rifle to any responsible shooter.. I would never trust any child to "aka" play with the Fury.. On my YouTube videos my son and I are shooting at an aluminum plate that in my vid is 96yards away and in my sons vid is 115yards.. YES I SAID 115 (YARDS). And punching through it and still going far enough in to the tree behind it that you could NOT see the pellets...
Fury "springer" .177 - 7.9 crosman premiere hollow points.. BEST 104.00 dollars I ever spent...
Fury NP.... Louder and faster than most .22 long rifles!
By ZJ
2013-05-07 23:48:05
I have only owned this Fury NP for 3 days and I'm already impressed at how well made this air rifle is. It literaly is louder than my River 10/22 with bull barrel and Remington Thunderbolt ammunition. At 25yds., punching holes through 1/2 inch plywood with ease. This isn't your dads red rider bb gun. It's a beast!
Love it
By Anonymous
2013-03-07 20:22:29
Awesome gun i love mine shooting squirrels with it all the time.KIlled about 20
not the best gun
By Rich
2013-03-04 13:13:51
Put about 500pellets through it and still have not broken the nitro piston in. Scatters all over the target and some times even misses the target page completed (I've been doing competition shooting for 5years now so know how to shoot with 1/4" groupings).

Think maybe I got a bad gun. Sent it back to the supplier recently, hoping crosman's world class customer service shines through to address this problem.
Awsome
By Zach
2013-02-28 07:09:48
Great gun, crosman really did well on this one. .177 pellets go so fast they break the sound barrier.
fury
By Anonymous
2013-01-08 09:04:59
i dont have the np but i have the spring and i am inpressed accurate and powerful
Fury (spring power version with scope)
By Gary
2012-12-27 23:41:47
I bought this gun for my son for Christmas. Excellent rifle! We are very impressed with it's sturdy construction and solid weight. It came with a scope that was very easy to adjust and sight in. Very powerful, actually has a small kick to it! After breaking in this gun with regular lead pellets we tried a couple of SSP pellets (a super sonic pellet, light weight). There is a loud crack as the pellet actually breaks the sound barrier! (about 1,100 FPS). I've owned many air guns over the years but this is by far the best and most powerful.
Springer is awesome
By Jay
2012-12-27 19:41:50
I just ordered the NP but I have had the springer Fury since I got it at a Black Friday Sale. It is a real nice performer. Killed 2 rabbits just this afternoon, with one taken at about 30 yards. I can consistently knock down beer cans at 35 yards. I also own a Gamo Whisper and I like that also, but I think the guns are actually equal in performance. The Whisper is a little quieter (if you shoo lead pellets) which is important for me. But I shoot the Fury in the back yard allot and have no problems with neighbors so I do not think the noise of the Fury is a problem. The Whisper goes for $300 and the Fury for $100. No doubt I would recommend the Fury to anybody.

I can't wait to get the NP.


First Air Rifle Owned
By padge
2012-12-26 17:10:20
OOOOWEEEE what a FUN air rifle. Took my son and I around a dozen rounds to sight in the scope at 10 yards. (Have to love youtube for tutorials) Now we are hitting bottom of soda cans from 25 yards, and about 30+ yards from an elevated position (second story window).
I'll admit it was discouraging at first not being able to hit bulls out the box, but with patience we were able to sight it in with ease.
Looking forward to knocking down cans hours on end in the back yard!

best gun ever owned
By hushhush345
2012-12-26 10:18:53
i also do not own the nitro piston version of this gun but the spring version,let me tell you is something to check out. i purchased mine at a local walmart in a sale for 70 dollars. this gun id very very accurate with a good scope for the gun. but this is also a very loud gun so be aware before you purchase. i have killed many small game and pest around the family farm so if you do consider buying a break barrel then hopefully this gun is considered in that thought.
spring powred version
By sn1p3rbo55
2012-12-24 20:43:00
Now i dont own the nitropiston powered one. I do have the spring powered one, and i got to say WOW accurate. The scope is nice and light weight. Accurate and powerful. I have already killed several small game animals. The synthetic stock is nice to. Price for a gun with a scope is very reasonable. A great buy.
Needs some accessories? Look through the items we paired up with the Fury NP (.177).
IMPORTANT PLEASE READ
There are a few ways to download files to your computer. Right-click the item and select "Save As..." or you could open the link and save the document from there. All owner's manuals (OMs) and exploded view of parts diagrams (EVPs) are in a PDF format. You will need Adobe Acrobat Reader installed on your computer to open the file. If you do not have this program you can download it for free at:
http://get.adobe.com/reader/