Fury with 4x32 mm Scope (.177)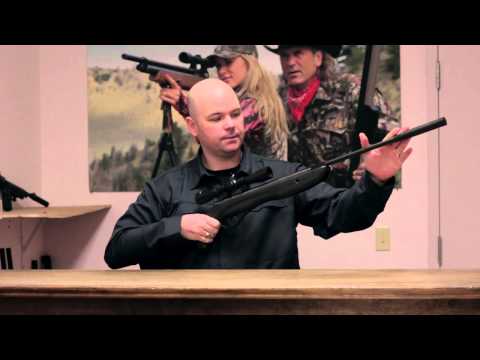 Overview
Ratings / Reviews
Downloads (Photos, Manual & EVP)
The sleek lines and traditional styling of the Fury make this air rifle a joy to shoot. It features a rifled steel barrel and fiber optic sighting system along with a two-stage adjustable trigger. A CenterPoint 4x32 mm scope is included.
NOT A TOY. THIS AIRGUN IS RECOMMENDED FOR ADULT USE ONLY. MISUSE OR CARELESS USE MAY RESULT IN SERIOUS INJURY OR DEATH. BE CAREFUL, SHOOT SAFELY.
Primary Use
Specifications Overview

Model Number

CF1K77X

Pellet Velocity

Up to 1000 fps

Alloy Pellet Velocity

Up to 1200 fps

Weight

6.4 lbs

Length

45 in

Mechanism

Break Barrel

Power Source

Spring

Caliber

.177

Ammunition

Pellets

Capacity

Single Shot

Barrel

Rifled Steel

Optics Rail

3/8" Dovetail

Optics

4x32 mm

Safety

Lever

Stock

Synthetic

Color

Stock-black, metal-black
Fury with 4x32 mm Scope (.177)
Customer Reviews
fury is great gun!
By tree rat killer
2014-08-20 21:59:06
My first crosman is a storm xt, beautiful wood stock gets a little slippery when my hands sweat. So I bought the fury with the synthetic stock and the raised dimples it will not slip put of your hands.the adjustable objective scope is great for targets but I put another 4x32 scope on it and absolutely love it! Between my two crosman air rifles I have relieved the neighborhood of over 200 tree rats in less than two and a half years. Can't wait for the next generation. Happy hunting!
Great Gun
By Anonymous
2014-04-08 23:45:01
It is such a good gun i got it at walmart love hunting with it i cant put it down it has a beautyfull design the silencer part is just for looks becouse it is a very loud very powefull gun it is the strongest air rifle i have had so far i am going to try the second gun (Fury II blackout) just to see how it feals.

Great Gun
By Anonymous
2014-04-08 23:44:56
It is such a good gun i got it at walmart love hunting with it i cant put it down it has a beautyfull design the silencer part is just for looks becouse it is a very loud very powefull gun it is the strongest air rifle i have had so far i am going to try the second gun (Fury II blackout) just to see how it feals.

Fury Springer (not NP) (.177)
By ops chief
2014-01-04 19:58:08
Let me open this review with the comment that this isn't my first time around the block with top break springers. I've had the top of the line; RWS, Webley & Scott (Birmingham England), etc. etc. Yep, they were tack drivers and the fit and finish was absolute top shelf. I'm gettin' on in years. I no longer need the best and decided to sell off the collectables, but still wanted a good meat 'n taters air gun to take care of the critters that eat feed that was destined for our chickens; domestic pigeons (rats with wings), starlings and ground squirrels mainly. Anything bigger and I have alternate "remedies" in larger calibers helped along with gunpowder instead of compressed air.

Coming back full circle, I decided to take a leap of faith and pick up this Crosman .177 Fury. It's no thing of beauty to be sure, especially compared to the "Bentley" like finish of the Webley. But it's a tool. Just like my John Deere tractor / loader. Pretty, nope. A good tool, yep!

And so, I took a chance. My eyes are pretty well shot, so open sights weren't a must have. The gun arrived issue free. I swabbed the bore, oiled the exterior, installed scope bases and a 3-9 / 40 mm Simmons scope and bore sighted it. Once locked down, I put it on sand bags and proceeded to break it in. At 50 feet, the initial pattern was more than acceptable. After a couple of tins of Crosman .177 Destroyer pellets, it really settled in. Frankly, it's every bit as accurate as the $600~ Webley that it replaced. Not pretty, but still just as much of a tack driver.

Personal opinion, before the economy failed, I bought the sizzle. Now I buy the steak. And the Crosman Fury (the top sirloin) that I recently acquired, is every bit as good as the filet mignon that I used to "spring" for. And a heckuva lot less expensive! Good job Crosman.

Accuracy
By Anonymous
2013-06-15 10:02:04
Great gun, but fairly long break-in period. Took me about 150 shots over a period of a couple days before it stayed sighted in well. Now it works like a charm
POWer!
By JB
2013-06-02 19:47:49
This bad boy will shoot all the way through a plywood closet door from about 10 yards away (oops), and that's after going through a box filled with packing paper.

Like others have said, it's kinda loud at first, but it does calm down after you fire it a few times. Whatever you do, however, don't dry-fire it because the report on the dry-fire is loud enough to confuse people and might get you in trouble.

I think I'm really gonna like this one.
awesome but..
By Anonymous
2013-05-22 19:22:50
i love my fury but just wish it had iron sight other than that its an awesome gun.
Great and Accurate gun
By Jordan
2013-04-28 13:19:43
I have had many air rifles over the years. My dad got me my first pellet rifle when i was 10. I have fired many air rifle and i own a few. This is one of the best spring piston air rifle that i have every owned. It has a home with me. Took me a few rounds to sight it in. took about 150 rounds to get it broke in good. After the break in every shot is on target. I have took many pest birds, rabbits, rat and a few snakes with it all with one shot kills.
My first single pump pellet rifle
By skeet
2013-04-28 10:02:45
My other 2 rifles I had to pump the handle 10 times to get full power. The Crosman Fury is a nice rifle and VERY powerful. The more you shoot it the more accurate it gets. It seems the powerful Spring has to get broken in before it becomes accurate. I'm hitting the cap of a gallon milk jug 2 out of 3 times at 30 yards. I like the slight heaviness of the rifle because it softens the kick. (FYI) I'm using hollow points.
Amazing
By Anonymous
2013-04-21 00:46:39
This was my first pellet gun and I love it great accuracy able to drop birds and squirrels in one hit
pretty nice gun
By Wisky
2013-04-16 17:09:47
VERY NICE GUN!! CROSMAN IS THE BEST PELLET RIFLE PEOPLE!!!! THANKYOU CROSMAN!! WOOO
Good gun
By Hog head
2013-04-11 10:57:07
Had it now for a week heavy yes loud yes but shoots great
love this gun
By Freeman
2013-04-02 00:55:27
I just got this gun a week ago and haven put it down. It just took me abut 20 or so shot to get it sited in. Next door to me is a old abated house infanted with rats black bards. I bag 5 rats 8 black bards so far grant gun.

Awsome
By Frank
2013-04-01 22:07:47
Accurate. Powerful. Good price. First day with it and very happy. Turned a ┬╝ inch ply wood sheet backer behind my target into Swiss cheese at 30 yards.
awesome gun
By kimoo
2013-04-01 16:07:35
best gun ever i love it i would consider getting my grandson one i got a cheap tasco instead of the scope that came with it ive been hunting all my life and i can shoot a rabbit at at least 60 yards the only thing i dont like about it is its loudb as can be
Crosman fury
By Danielxevo
2013-04-01 00:21:45
This gun is so good I gave this pellet gun a 4 star rating because it has no iron sights and it loud. It very accurate and it look so good the scope is ok it's kind of heavy but not a lot this gun is awesome.
Good but loud
By Ok shot
2013-03-28 21:32:08
I gave this pellet gun a 4 stars because its loud and it has no iron sights but the rest is good jells good its very accurate and all the power is awesome
Fury Model #CF1K77X With Scope
By Smitty
2013-03-24 21:39:19
Gun is made very well and look good it is very very power ,it took me about 25 shots to sight the scope in. If I can hit the target in group of 1 inch at 30 yard any body can with this gun. It will take out squirrels at 50 yards with no problem clean with one shot instant. The gun is very well worth the money.
Great Piece
By Clint
2013-03-23 13:46:17
I've owned a few Gamo air rifles. I could get them at 4moa at 30yds. Unsat. I purchased the Fury the other day. I am very pleased with its power and accuracy. it was loud at first, but like the manual says, it needs to have a break-in period. It has quieted down a bit since then. The accuracy is awesome. I cannot expect to shoot dimes at 30yds every shot with an air rifle but she is giving me about 1.5"groups at 30 yds. this is much more acceptable than what the Gamo's were giving me. And for the price, you can't beat it. The only thing i dislike is the scope. Not the best but doable and it doesn't float. i may consider replacing it with cheap Tasco or something, but what the heck, it's an air rifle. So it's not like i'm gonna be reaching out 60yds as i would a .22. i def recommend. seriously.
Fury
By hunter
2013-03-19 20:55:37
This gun sucks it jumps. I would get it sight in Than I would shoot it an it would be off Like I ant don nothing to it


crosman furyi
By mark
2013-03-12 23:58:34
Ok...i love air guns. This one was picked up on a whim. Did a dry fire (yes, i know, let it go huh?) Sounded like a .22 going off. I have had a couple of break barrel guns before. One quiet. This one and a ruger mk 1 pistol both loud. If you want quiet... find something else. But it seems powerful. Testing later
Fury Awesome Power
By Milt C
2013-02-26 18:46:15
Purchased the fury let me just say i have been shooting for 30 years. Just got my nephew into shooting he is 13 bought him this pellet gun we took it out for some plinking the power is awesome seems stronger than some 22's that i have.Liked it so much i bought another one for myself.I was getting groups the size of a Half dollar at 50 yards resting on a sand bag.I also had a Raccoon out during the day ripping apart my trash I swear to god i took him out with 1 shot hit him just under the ear accuracy is amazing once you get this thing sighted in took me about 20 minutes or so.I saw some past posts about the scopes
that these were problems. But i have no problem with it at all takes a little time but i assure you that this is one nice Pellet Rifle.
Amazing rifle for the price
By Ryan
2013-02-21 14:43:34
I ordered mine from Walmart's website for $100. This is definitely my favorite break barrel spring piston rifle. You cannot beat it for the price. It is very accurate (I have no problem making 70 yard shots using Crosman Destroyer EX pellets) Its easy to cock and feels comfortable when shooting. One review says that it is very loud, it is not. Its louder than some break barrel air rifles, but definitely not one you need hearing protection to shoot. So far, the biggest game I have killed with it is a cotton tail rabbit, and it had no problem delivering a clean, smooth kill at 25 yards. It will drop pest birds like there's no tomorrow. This is a MUST if you're in need of a lost cost air rifle, or just want one. 5/5, Looking forward to the nitro piston version of this beauty. Also, if you're thinking about getting your kid one, I would NOT recommend this for anyone under 16.
LOUD... VERY LOUD... accurate and plenty of power too
By Anonymous
2013-02-18 22:44:29
Wear earplugs to protect your hearing. The scope that came with it has been replaced with a green laser sight for super fast acquisition on groundhogs and I am looking forward to this spring and summer. A few others have commented about the weight of this rifle so I will only say it is NOT for beginning youngsters for several reasons. As a former Virginia Hunter Safety Instructor I see nothing about this particular unit that would benefit any kid to start shooting or to further their shooting education.

If this thing was not so loud I would have given it five stars.
FURY .177
By OKIE JIM
2013-02-04 14:41:58
I RECEIVED MY FURY FOR CHRISTMAS, AND THOUGHT "WHAT AM I GO'NA DO WITH THIS PELLET GUN". TOOK IT OUT OF THE BOX AND MOUNTED THE SCOPE,AND MY TWO GRANDSONS AND I WENT TO THE BARN AND SIGHTED IT IN. NOW I'VE BEEN A SQUIRREL HUNTER ALL MY LIFE. AND ALWAYS USED A 22. SO I WAS A BIT WORRIED ABOUT ITS KNOCK-DOWN POWER, BUT NOT AFTER OUR FIRST HUNT. 4 SHOTS, 4 SQUIRREL, THREE HEAD, ONE LOW RIB, WE WERE USING CROSMAN DESTROYER PELLETS. THIS IS A GREAT VARMINT GUN. EASY TO OPERATE, FUN TO SHOOT, AND THE SCOPE IS VERY ACCURATE, IT IS A BIT HEAVYER THAN MY 22, BUT I WILL BUY MY GRANDSONS ONE. GREAT LITTLE GUN..........
cf1k77x
By hardhead
2013-01-31 23:10:16
bought at wallmart,scope is less than ideal but works,varmit hunting does ok .killed a coon ,posom and hits hard ,great for short range pest control.wort its money,does more than i gave it credit for .
great!!!!
By tyrese
2013-01-31 19:17:20
kill my frist rabbits
Fury .177 Spring Piston
By Anonymous
2013-01-21 11:29:05
This rifle is my first high powered springer in many years, and I have to say that I love this rifle! I use Crosman Premier Ultra Magnum 10.5 gr pellets and through chronograph, ballistics calculators and personal experience, i can effectively bring down rabbits out to 60 yards with a clean headshot.... Which is every shot! The accuracy that this rifle has shown is nothing short of outstanding. I can shot a 10 shot group at 25 yards that is smaller than a dime, offhand! Enough power to crack a hole in a coin at 50 yrds is crazy powerful. Overall, I would stake my lunch and dinner on this rifle if need be. The average muzzle energy ive gotten from this rifle is 18.9 foot pounds when shooting a 10.5 gr pellet at an average speed of 903 fps. Buy one, you wont regret it!!!
Terror of the Pigeons
By Oscar
2013-01-20 23:10:56
This high power rifel is the terror of the pigeons pest. It has great control and is easy to adjust the scope. Sounds pretty strong when using alloy pellets and has a strong recoil. I've adapted a dragon claw bipod to the barrel and has excellent accuracy.
fury model cf1k77X
By fury owner
2013-01-15 00:25:39
best gun for the price love this gun its so much fun very acurate after just a few shots to zero it.
Nice Gun
By Spike
2013-01-11 11:04:15
It took a couple dozen shots to get it sighted after-which I was able to quickly dispatch a pack of brown rats that had taken up residence in my yard, and have not seen one since. Be sure to periodically check the scope mount, I found it will start to loosen after a couple hundred rounds and your shot will be off. This gun feels nicely balanced and sturdy in your hands.
great gun!!!!
By fury owner
2013-01-10 14:30:56
i bought this gun a week ago, and havent put it down since. it took me 10-15 shots to get it sighted in. has loud pop sound when shot using alloy pellets. ( i prefer alloy) powerful, accurate, an all around great gun.
IMPORTANT PLEASE READ There are a few ways to download files to your computer. Right-click the item and select "Save As..." or you could open the link and save the document from there.

High resolution (High Rez) media center files are in a variety of formats such as .TIF, .PSD, .EPS, .AI, etc. and typically require an additional program to open. Low resolution (Low Rez) files are in .GIF or .JPG format and should open in your web browser.