Benjamin Discovery (.177) & High Pressure Pump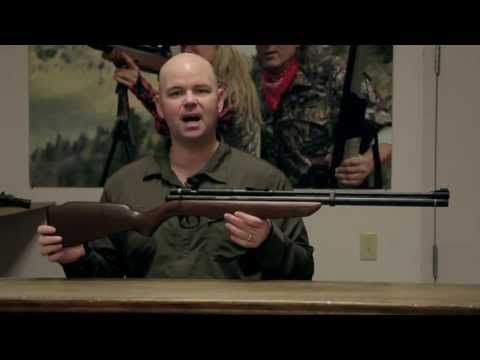 Overview
Accessories
Ratings / Reviews
Downloads (Photos, Manual & EVP)
Dual Fuel Compressed Air / CO2 Air Rifle

Trouble-free, highly accurate. Once it is filled, there is no pumping and no worry about the outdoor temperature. Just shoot until the gun needs to be refilled. The Discovery's 2000 psi fill level means almost anyone old enough to shoot this rifle will also be able to fill it from the hand pump that comes in the package.

Dual Fuel - An inexpensive Dual Fuel Fill Adapter (not included) converts this rifle from compressed air to CO2 operation which makes it easy to fill from a standard paintball tank, offering more shots from a single fill. CO2 is excellent for indoor use or for outdoor casual plinking.

Need help picking the right adaptor to fill your PCP airgun?
Click here to view the PCP Fill Guide
NOT A TOY. THIS AIRGUN IS RECOMMENDED FOR ADULT USE ONLY. MISUSE OR CARELESS USE MAY RESULT IN SERIOUS INJURY OR DEATH. BE CAREFUL, SHOOT SAFELY.
Primary Use
Specifications Overview

Model Number

BP1K77GP

Velocity

Up to 1000 fps

Weight

5.2 lbs

Length

39in

Mechanism

Bolt Action

Power Source

PCP

Caliber

.177

Ammunition

Pellets

Capacity

Single Shot

Barrel

Rifled

Front Sight

Fiber Optic

Rear Sight

Fully adjustable

Optics Rail

Dovetail

Safety

Crossbolt

Stock

Hardwood
Benjamin Discovery (.177) & High Pressure Pump
Customer Reviews
Tack driver
By Mike Likos
2012-12-25 14:38:20
I absolutely love this gun. Very hard hitting and accurate. I get 30 great shots, and it takes about 55 pumps to get it from 1000 back to 2000 Psi..
Отличная винтовка
By Anonymous
2012-06-06 14:23:00
Отличная винтовка. Я очень доволен. Точная, мощная, легкая, красивая. Легко и быстро накачивается. Время накачивания не больше двух минут. Качается очень легко. Хватает на 40 выстрелов.
Discovery .177
By Anonymous
2012-01-29 17:30:56
I have many Air Guns, and even though this gun is only .177, it still gets the job done! Whether it be shooting in the backyard or hunting anything up to rabbit size, this gun never disappoints! Perfect accuracy and amazing look! Good job Benjamin!
Needs some accessories? Look through the items we paired up with the Benjamin Discovery (.177) & High Pressure Pump.
IMPORTANT PLEASE READ There are a few ways to download files to your computer. Right-click the item and select "Save As..." or you could open the link and save the document from there.

High resolution (High Rez) media center files are in a variety of formats such as .TIF, .PSD, .EPS, .AI, etc. and typically require an additional program to open. Low resolution (Low Rez) files are in .GIF or .JPG format and should open in your web browser.