Benjamin Discovery (.22) & High Pressure Pump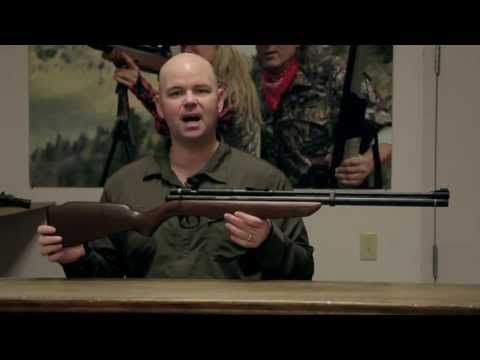 Overview
Accessories
Ratings / Reviews
Downloads (Photos, Manual & EVP)
Dual Fuel Compressed Air / CO2 Air Rifle

Trouble-free, highly accurate. Once it is filled, there is no pumping and no worry about the outdoor temperature. Just shoot until the gun needs to be refilled. The Discovery's 2000 psi fill level means almost anyone old enough to shoot this rifle will also be able to fill it from the hand pump that comes in the package.

Dual Fuel - An inexpensive Dual Fuel Fill Adapter (not included) converts this rifle from compressed air to CO2 operation which makes it easy to fill from a standard paintball tank, offering more shots from a single fill. CO2 is excellent for indoor use or for outdoor casual plinking.

Need help picking the right adaptor to fill your PCP airgun?
Click here to view the PCP Fill Guide
NOT A TOY. THIS AIRGUN IS RECOMMENDED FOR ADULT USE ONLY. MISUSE OR CARELESS USE MAY RESULT IN SERIOUS INJURY OR DEATH. BE CAREFUL, SHOOT SAFELY.
Primary Use
Specifications Overview

Model Number

BP9M22GP

Velocity

Up to 900 fps

Weight

5.125 lbs

Length

39 in

Mechanism

Bolt Action

Power Source

PCP/CO2

Caliber

.22

Ammunition

Pellets

Capacity

Single Shot

Barrel

Rifled Steel

Front Sight

Fiber Optic

Rear Sight

Fully adjustable

Optics Rail

Dovetail

Safety

Crossbolt

Stock

Hardwood
Benjamin Discovery (.22) & High Pressure Pump
Customer Reviews
discovery .22
By george
2014-05-30 07:33:41
boy you wil like this great hit right on your target
Great gun/not so great...this one
By clgraham82
2014-05-18 07:44:10
I just purchased this less than a month ago from Wally World and apart from cleaning the barrel am shooting it straight out the box. This thing is very accurate...for about the first 5-8 shots. From 2000psi down to 1000psi I'm only able to get a total of 12 shots. This is a very low shot count for this gun from all the reviews I've read on it. I do like how easy it is to get it back up to 2000psi from 1000psi with about 50-55 pumps. Overall really great intro PCP gun..
Best rifle
By NEUBERT
2014-03-18 07:32:10
I have only favorable to this Benjamin Discovery rifle, fair price and indisputable quality comments.
bad air tubes
By mad
2013-11-21 20:28:24
bad air tubes will not or can not make right
Wow..............
By JJR
2013-11-16 19:42:15
I have owned many different pellet guns through the years and never been satisfied with any of them including the $269 nitrogen springer I bought last weekend. I un-boxed the Discovery 22 cal, mounted the Leapers 4 x 32 scope sighted it in and I can now drive tacks at 25 yards. It is unreal how accurate it is and I am extremely pleased. I will say that pumping it up is a pain but worth the effort. I will be purchasing an air tank to do the hard work for me. I you are even remotely thinking about buying one, take the leap, its worth it. The plastic trigger concern is long over it and it does the job very well.
BY FAR THE BEST PCP FOR THE $$$
By JD
2013-05-26 21:13:56
This rifle is amazing for the money!! I bought a Nitro Trail NP in January and shot about 2500-3K rounds through it in 3 months, It's fine for killing, but when you put it on paper it is horrible inconsistent. Long story short, it got to where it wouldn't catch when I cocked the barrel, so I started looking at the PCP rifles (since we shoot so much). In 2 months I've shot about 2K pellets through it and it is dead on accurate. It's VERY important to know that you can't buy this gun and grab any pellet off the shelf and expect the gun to stack pellets at 20yrds. I've found that at 25yrds or less, the Crosman Premier Dome's shoot a sub .5" group. But from 25-60 yrds it really likes the JSB Exact Heavy Diabolo Pellets (Dome Head) 18.1 grain. At 50yrds I can maintain a sub .75" group. All-in-all it prefers Dome pellets and hates wadcutters and hollowpoints.

If you plan on shooting a lot, then plan to invest a used scuba tank (80CF @3300PSI) I bought mine for $80 and I've shot approx 1200 rounds off the tank and still over 2200psi left, and it only takes 5 seconds to fill the gun. Also, at 20yrds I get 26 good shot before the pellets start to drop. At 40 yrds I get about 15 shots without a change in MOA. It's my understanding this will slightly differ from gun to gun. Although there could be optional improvements, I have nothing but good things to day about this gun.

Pros: Light Weight, VERY accurate, inexpensive (for a PCP)
Cons: Loud, long and hard trigger pull with lots of creep, Need to offer rotary Magazines like the Marauder and an optional thumbhole stock like the Trail NP or the Marauder Stock, and a second Barrel Band or a more rigid shrouded barrel.
top notch rifle!!!
By Smitty
2013-02-02 14:06:53
my daughter and I have enjoyed shooting this air rifle immensely, it is deadly accurate on the range and in the woods.I have yet to see a squirrel get away from me with my longest shot at 80 yards. THIS RIFLE CAN AND DOES CONSISTENTLY KNOCK THE HEADS OFF OF ROOFING NAILS AT 25 YARDS, NO KIDDING!!! SUPURB AIR RIFLE FOR THE MONEY!!! IT'S A REAL PERFORMER!!! BUY IT, YOU WON'T REGRET!
awesome gun
By Braden
2012-12-22 13:03:22
This gun is accurate hard hitting and an excellent way to spend time out doors. it can take down coons groundhogs and many other pests. It is good for younger shooters because its smaller. The trigger is great. and its fun, however it it loud if you have neighbors within an acre of were your shooting this may not be a good idea. If they are nosy neighbors especially. Otherwise this is the best gun i have owned and will own because you cant get much better.It is so accurate and the iron sights are great.
Addicted to shooting
By Jsmith59RT
2012-10-28 12:12:52
I have been shooting springers and nitro pistons for several years and have gone through multiple guns. First, I bought a $99.00 crosman quest 1000x to see if I even liked air rifles and immediately got hooked. I then bought a .22 caliber Benjamin Trail NP all weather (twice, sold the first, missed it so bought another), a Gamo Socom Extreme .177, a Walther falcon .25, a Benjamin 1100XL .22(twice, sold the first, missed it and bought another) , a Hatsan Striker 1000S .22 , a Gamo whisper .177, a Ruger air magnum .177, and now my Benjamin Disco .22. I wanted a PCP mainly because I mostly shoot from the bench and wanted a fixed barrel gun that could stay on the rest between shots. Side lever springers wernt my style, so I bought my Disco .22 last week and in two days put about 750 shots through it. I am using the hand pump that came with it which surprisingly is very easy and not tiring, and will save me some trips to the gym, my arms should be quite large after a few months of this! jk... Its an easy 40-50 pumps between shooting sessions (1000psi to 2000psi) This gun is a great value and the perfect gun to break into the world of PCP's, I would highly recommend this gun to ANYONE. Also, I have to say that out of all of these guns, the Disco is my number one pick, the Benjamin trail 1100XL was my number two, the Trail NP all weather, number three. Crosman makes an outstanding quality product, I will continue to build my collection of their products with pride.
the benjamin discovery hunting
By jordan
2012-10-03 21:10:55
i would recomend the discovery for some one how is staring in pcp airguns 1 its cheap 2 its accurate up to 50 yards i can get under a inch with five shots with the crosmen domed pellets 3 its got the power to kill a ratcoon if you shot in the head the only down side is that its load as a 22rimfire and the trigger its not the best but it works and i took it hunting grey and fox squirrels hunting and i got 6 in one day the farest shot i took was about 45 yards in a tree i hit the squirrel in the head and it died before it hit the ground and the discovery is easy to carry around when you have a sling on it and the pump is that bad it still does a good job i had my for about a year and i shot over 30 starlings with it if you what to get started in pcp air rifles then i would get the discovery to start
Still a great accurate gun
By Joe Dz
2012-07-01 11:02:48
This is an update to my earlier review. After shooting the .22 Disco for 6 months open sights, I noticed a slight POI shift: one after pumping up and another as the tank pressure changed. It turned out to be loose breech screws. No problem now - it's right on the money all of the time. I put-on my Centerpoint 3-9x50AO scope and the 50mm objective just barely fits. I had to remove the rear barrel sight. At 20 yards, using both RWS Superdomes and Benjamin 14.3g HPs, the groups are the size of a penny. At 33 yards, the RWS Superdome groups opened up to around two inches, but the Benjamin HPs stay very tight - using 10 shot groups, I can hit a penny sized bulls eye 8 of 10 times. Using 15.9g JSBs, the chrony readings are around 820fps and slightly higher for the 14.3g Benjamin HPs for around 22-23fpe. I added-on a TKO22 muzzle brake and the sound level dropped from a 4 to around a 2. I am getting about 20-25 shots with the pressure gauge staying in the green zone. All and all, I am still very pleased with the .22 Discovery!
good deal for the price
By Jacob
2012-06-23 15:05:39
i like the accuracy at 30 yards, i can get 1/2 groups is deadly on rabbits and grey squirrels the only con is how easy you can loose the bleed pin. overall its my new favorite pcp that i have and i would recommend the discovery for anyone who is getting started in air rifles.
ЛЮДИ ПОСТАРАЛИСЬ
By Anonymous
2012-03-12 15:18:43
Отличная винтовка-по характеристикам и общему виду! Crosman -МОЛОДЦЫ!!!
great air gun
By michael lester
2012-02-13 20:18:19
Benjamin Discovery .22
By MHedberg
2012-02-04 18:54:36
Not so good
By Blake bridges
2012-01-09 16:50:06
I've had this gun for half a year and the pump broke. It's okay gun but if I was you get the nitro piston.
Great Package!
By Joe Dz
2011-11-22 11:40:13
The main reason I purchased the .22 Discovery was because it is one of the very few PCP air rifles
with sights on the barrel. The others force you to also purchase a scope. The second reason was that
it is bundled with the pump, so the cost of entry into the PCP style of shooting is less than buying a gun
and pump a-la-carte. It took 78 pumps to bring the Discovery up to 2K PSI out of the box. The effort
wasn't bad at all. The pump pressure gauge and gun pressure gauge agreed. I can get 20-25 shots keeping
the gauge in the green zone and another 5-9 shots into the yellow. Pretty good. After that, it takes
me 55 pumps to bring the gun back up to the maximum green zone at 2K PSI. I really like the fiber optic sights.
The green dot is small as compared to my Phantom 1000 springer, which makes the Discovery more accurate
at greater ranges, because it covers less of the target. As a side note, Ace Hardware sells a nice pen style
screwdriver with two blade nibs and one fits the Discovery site screws nicely and you can keep it in your shirt
pocket. This gun is loud, more like firing a .22 short, but it isn't that bad. This gun is very, very accurate.
I set up a Champion bullet trap at 20 yards and tried RWS Superpoints, RWS Superdomes and Crosman Premiers
(Brown Box). The Crosman Premiers were very good, with groups about 1"-1.25". The RWS Superpoints shot about
4" low and 2" to the right and had wider groups at around 2.5". The Discovery really liked the RWS Superdomes. Very
tight groups about the size of a quarter at 20 yards and the groups were all a single hole - no outliers. I also
liked the trigger pull - smooth and easy. I also bought a hard shell case. With this type of case, it is easy to
put the gun into the open case on the ground and refill the air with the gun in the open case instead of placing
the gun on the ground. I am 6'2", so the Discovery's stock is a tad short for me, but not bad. I may add a recoil pad just for adding length.
There is very little to no recoil with this gun. All in all - a very nice package indeed.
Benjamin - well done!!!
I like it.
By Mark
2011-09-26 01:24:41
Light weight. Accurate. Loud. Use full pressure air and you might as well be shooting a .22lr. Converted mine to .177 with parts after acquiring a Marauder. Still loud. Still accurate. Using CO2 in the back yard, however, is a pleasant experience. Still accurate. Not so loud. Combine an after market muzzle brake with CO2 and you can shoot in the back yard without disturbing the grazing doves. (I've done it) Trigger is NOT the best in the world.
What a find!
By Lone Wolf
2011-08-29 18:52:27
As a youth I spent a lot of time with my .22 Benjamin model #342. 10 pumps got me one round down range at 750 fps. It was a great air rifle.

I've just recently started shooting the .22 Benjamin Discovery pcp air rifle. It's so awesome to fill the Discovery before each shooting adventure and know that I'm going to get may shots before I need to refill my rifle!

The Discovery is accurate and hard hitting. The fiber optic sights work well under all lighting conditions and the trigger pull aids in getting the most accuracy out of this air rifle. What a fun air rifle!
Needs some accessories? Look through the items we paired up with the Benjamin Discovery (.22) & High Pressure Pump.
IMPORTANT PLEASE READ
There are a few ways to download files to your computer. Right-click the item and select "Save As..." or you could open the link and save the document from there. All owner's manuals (OMs) and exploded view of parts diagrams (EVPs) are in a PDF format. You will need Adobe Acrobat Reader installed on your computer to open the file. If you do not have this program you can download it for free at:
http://get.adobe.com/reader/
High resolution (
High Rez
) media center files are in a variety of formats such as .TIF, .PSD, .EPS, .AI, etc. and typically require an additional program to open. Low resolution (
Low Rez
) files are in .GIF or .JPG format and should open in your web browser.