Classic 2100 (.177)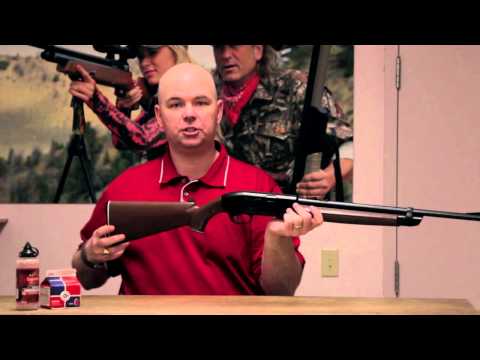 Overview
Ratings / Reviews
Downloads (Photos, Manual & EVP)
$69.99
This item appears to be out of stock.
Enter your email address below and we'll email you when it becomes available.
CLOSE [ X ]
AUTO-NOTIFY
Serious business, awe-inspiring style. The classic 2100 is a full size, hefty competitor that pumps up to maximum velocity, accuracy, and excitement. Features Visible Impact Sights.
NOT A TOY. ADULT SUPERVISION REQUIRED. MISUSE OR CARELESS USE MAY CAUSE SERIOUS INJURY OR DEATH. BE CAREFUL, SHOOT SAFELY.
Primary Use
Specifications Overview

Model Number

2100B

Pellet Velocity

Up to 725 fps

BB Velocity

Up to 755 fps

Weight

4.8 lbs

Length

39.75 in

Mechanism

Bolt Action

Power Source

Pump

Caliber

.177

Ammunition

Pellets / BBs

Pellet Capacity

Single Shot

BB Reservoir

200

BB Magazine

17 shot

Barrel

Rifled

Front Sight

Visible Impact

Rear Sight

Adjustable for windage and elevation

Safety

Cross Bolt

Material

Metal Receiver, Synth. Stock/Forearm
Classic 2100 (.177)
Customer Reviews
Crosman 2100
By Squirrel Hunting Time
2014-09-21 18:13:46
This Crosman gun is BOSS! I have killed many squirrels, chipmunks, raccoons, and woodchucks. My dad had this gun before me and it still works like new! Together we have put a couple thousand shots through it, maybe even up to 5,000-10,000! I've never kept count, but it just keeps on going. Officially my favorite air rifle for squirrel hunting. If you want to see some videos of me hunting with it, you can find Squirrel Hunting Time on YouTube.
Thanks to crosman I have killed all of these animals with no issue! I would give this more than 5 stars if possible, a very well built air gun. I have always purchased crosman products and I will still always get crosman stuff!
BEST GUN EVER
By Anonymous
2014-09-06 08:39:34
NEED I SAY MORE
2100B Classic
By Remington
2014-08-24 09:57:33
Nagyon klassz!
Super!
Seper
By Remington
2014-06-01 04:32:57
The Best! :-)
2100
By Paul
2014-05-21 04:53:00
Dug mine out from the shed a few days ago.
It's been there for 7 years. OK it was RUSTY but a quick clean and lube and away it went.
BB or lead it still nails tacks at 20 paces.
AS for that darn magpie attacking the nest boxes? RIP.

2100 circa1983
By Duke
2014-05-19 07:13:01
I have owned my 2100 since 1983 and it still shoots as good as it did 31 years ago! Recently had some squirrel issues and broke out my old 2100. No more squirrel issues!!! No 22 ammo around? This gun makes a super plinker! I feel like a (62 year old) kid again! Now to try out my old Crosman 357.......
For small ones only
By Thomas
2014-03-07 19:46:30
If you want a cheap air rifle- do yourself a favour and do not buy this one! I would only recommend this to a parent with a small child for this thing would do much of a respectable hunting job.
DO NOT BE FOOLED, i thought this gun was the best of its class, it is cheaply assembled, and i highly woudl dissuade you from crosman
I have now bought a Benjamin NPS for 300 dollars
THIS IS A CHILDS PLAY THING
CatKiller Type 2100
By Anonymous
2014-01-28 11:23:41
I bought this gun yesterday and it solved my cat problem. Here in Greece we have a problem with rabid cats since 2012, but the Animal Control does not take care of it.
When i got the gun i took it and went to the uncovered area of my house to shoot cats. I got 8 of them thanks to this great gun!
Thank you Crosman and keep making new guns!
30 year old 2100 Classic
By Bill
2014-01-14 21:24:21
We had a rabid fox attack our dog two weeks ago - the dog is fine and the fox got away, but it made me pull my 30 year old Crosman 2100 Classic out of the attic. It didn't hold any air, so I went on to Crosman's site to see who might be able to service it. The closest service center was a drive over an hour away, so I started looking at youtube videos and saw how easy it was to replace the parts myself. I downloaded the service manual and determined what parts I needed - mostly seals and a few damaged parts from long ago that I thought would be a perfect time to replace.

Took about 20 minutes to put it all back together, but it fires like new - very easy air rifle to work on. Thanks for bringing back the childhood memories!

I can't believe how accurate the gun sites still are with the entire thing taken apart and put back together!
Best Rifle
By RedRabbit
2014-01-01 20:39:07
This rifle is great. It is accurate, hard-hitting, and looks great. I highly recommend it to anybody who wants a fun rifle to target shoot with.
Crosman low quality
By Lars
2014-01-01 01:42:49
This is really not a quality rifle, even for the price.
-i had four different types of jams within two hours of shooting
- barrel was bent to the left and also loose
- the cocking piece was so difficult to pull back my hand would be raw after twenty good shots.
- cocking piece is very cheap and platic
- gun looks ridiculous and toy like
- cheaply made and not durable what so ever. After two days of shooting it most of the action areas had a years worth of scratches


classic 2100
By brad
2013-12-14 07:45:30
I have had this gun for just over 10 years and shoot all of the time. it has just started leaking air out of the seals but that is to be expected after 10 years and thousands of BBs and pellets, but with that in mind it is still a great gun and i will get another one. Best gun ever maybe not but best for the money.
Very good buy!
By Anonymous
2013-11-28 19:20:46
Very good gun for the price. I have taken out a couple 'o blackbirds,a squirrel,and a good sized opossum with ease. Great accuracy and very powerful. I couldn't ask for a better pump rifle. Will take just about anything smaller than a coyote,I reckon.
2100 Classic Model
By David J. Nowakowski
2013-11-13 02:11:23
I got my air gun in 1976 when it was advertised as the spirit of '76 model. Mine was a Christmas gift when I was 10 years old. I have used it ever since. I just put a scope on it this year due to the fact that my rear sight somehow was busted off on one side. This gun has been used for squirrel, rabbit, mice, and rats. I have not used it on anything bigger than that. It was billed as being able to shoot .177 pellets, BB's, and Bolts. I only shot Bolts out of it once. It was a long time ago. It got to hard to find them in the local stores. I have not seen any since. I will say that the pellets did not work as good as the bb's when it came to accuracy, but it sure was packing a whoolip when it hit a can, or even some sort of critter. I have been offered some pretty good deals for it but I will never sell it. I will give it to my youngest child when I get tired of using it. That may be a very long time from now. Way to make a product that lasts. Thank you for making something that was built strong and still made in the U. S. of A.
Classic 2100
By pellygun
2013-11-08 03:37:09
Lots of other companies copy this model witch explains why it is such a reliable gun I don't have the 2100 I have a Remington airmaster 77 I compared it to the 2100 and it is the exact same gun just with a black finish on it!
The AK-47 of Air Rifles
By ORD.MKE
2013-10-18 19:14:58
Bought my 2100 in 1992 back when I was in school for some indoor leisure target shooting (business school can be quite stressful sometimes) and to blow off some steam competing with my roommate who had his old Daisy from when he was a kid. BTW, a medium Fedex box stuffed with a couple Sunday newspapers makes an excellent backstop. After graduation, I put it back in the box and it pretty much sat unused as I assumed and "adult" life. I now live in the city and for some reason this Spring (2013), pigeons have overrun my current home roosting and pooping all over my limestone sills and rooftop deck. So I dug my old 2100 out of the closet, oiled it up, and to my great surprise, it fired like a champ after sitting unused since the first Clinton Administration. Amazing. I have since added a barrel-mounted Weaver rail adapter to which I've mounted a laser sight and bi-pod. I think I've spent more on accessories than the gun itself. But adios, pigeons! The only suggestion I would make would be to have a version that comes with Weaver rails, but then again I don't think most users mount assault rifle accessories on their 2100s. But it is fun. This product has vastly exceeded my expectations. Crosman, please keep making this rifle so I can get one for my kids someday.
gun that does not shoot
By Anonymous
2013-09-27 17:06:34
Excited about the gun but it does not shoot. I had a bb gun as a kid but that was 30 years ago. I need to keep the squirrels out of my attic.

Followed the directions but it does not seem to pump up. The site does not have any suggestions. Customer service is closed for the weekend and I got the thing from Amazon on Friday with notes saying do not return from store.

I will send it back and look for another brand
2100 is worth the money and more
By John
2013-08-23 22:16:51
I got this for myself as my first air gun and it is great. The website says that it is for "small pest control but it can easily take out rabbits, squirrels, and many a raccoon inside 25 yards. The only downside is that it is the stock and for-stock are made of plastic, although it is very durable and nice plastic.
Great solution to ammo shortage
By Bob Y.
2013-08-09 23:35:46
This is a great way to keep the marksmanship skills intact without burning ammo or running to and from the range. With the 2100 I get to practice daily in my backyard and feel much more confident when firing from offhand positions. It helps that the 2100 comes close to the heft and balance of a real firearm. The fact that its trigger is somewhat less than perfect just adds to the challenge.

When I saw how useful and fun this little rifle is, I got a couple of Crosman air pistols to help with my handgun shooting. Wish I'd turned to airguns for practice sooner.
Accurate and simple to use
By Ayden
2013-07-22 23:49:49
I have an older one from the 90's. It still works great! This was my dads and he gave it to me. I use daisy zinc plated bbs (sorry crosman) and crosman pointed pellets. The pellets are not very accurate though. The BBs are very accurate. I can hit an old snowblower in my backyard at 50+ yards consistently. I pump it 8-10 times usually. Very durable gun as well. I have not oiled it until recently. Till then it probably had never been oiled since it left the factory. The copperhead copper coated bbs are OK, but not my first choice. They are a good value but not as accurate as the daisy ones.
My best air rifle!
By Motherbrain
2013-07-01 17:45:03
This air rifle is a must to anyone that likes to shoot!
My uncle had one and he let me shoot it when I went to visit him, the local rabbits didn't stand a chance!
When the time came to buy an air rife myself I picked the 2100 in a heartbeat!
I have never regretted my choice. It's extremely accurate and will punch a hole in a grill lid at 300ft easy.
I have purchased other air rifles and none of them have come close to my "Bugs Bunny Buster"!

Awesome gun!!
By Anonymous
2013-05-14 18:29:31
I got this gun as a gift in 1978 when it was the 766 American Classic and it's still operating. The best air gun EVER!! I'd buy another one in a heartbeat!!
Great but broke
By Anonymous
2013-05-05 21:27:31
i had this gun for about three years. i used almost everyday putting more then 200 rounds, and pumping it more then ten times most of the time out through it each day. i wore right through it unfortunealy. one day the i shot it and the barrell came shooting out of it. my dad tried to fix it but lost some of the parts so i scrapped and it throw it away. lesson learned take care of it. grease it often and clean it and it will keep going
it has great power and great accuracy. i prefer BBS in it but pellets work just as fine. im going to re buy this gun as soon as i get a another job i hope. ireccamend for small birds to crows, chipmunks, squirrels, and small rabbit. great for survival situations i do in the middle of the woods.
BYE BYE SQUIRRELS!
By Stephen White
2013-04-18 18:32:42
My brother got this as a Christmas tip and he lets me use it. Very good Gun and very good accuracy!
Amazing and durable
By Kyle
2013-03-09 22:41:09
my dad bought it 15 years ago or so and i use it now and its a great gun, strong for a pump, very accurate and a fun gun to use and play around with
Great Accurate Gun
By dl_schneider
2013-01-14 19:27:54
I got this gun as a Christmas present many years ago. Its always been a great shooter, but even better once I mounted a cheap daisy 4x15 scope on it from Wal-Mart. Then it became a tack driver. I used it at work to eleminate problem pigeons around our buildings and it more than handled that. One day in our shop I set up a soda bottle on the opposite end of building, probably 15-18 yard away. I set the cap of the bottle upright on the top of it and knocked it clean off with one shot. The next shot I took aim at the plastic ring on the neck. With one shot I snapped the ring off the soda bottle. This gun has fantastic accuracy and plenty of power for backyard pests.
Back in the day.
By Jeff
2013-01-14 14:53:26
I purchased this because i had a 766 American Classic as a kid. That was to me as the Red Ryder was to Ralfie in A Christmas Story. I loved it !! I no longer have it and regret ever letting it go. The 2100 is about the exact same rifle in every way. Domes from 25 yards give me quarter size groups with almost every shot. For an inexpensive rifle you can't go wrong. It will perform just like the big boys. It don,t have the power of pcp's or springers but accuracy is outstanding. The overall fun factor is definately there.Mine has a 4x32 CenterPoint scope which is a little weak for 25 yards.But that don't stop me from pounding nickel size bullseyes from 25 yards.A great buy for starters or someone just looking to add an inexpensive fun rifle to the collection.You won't be disappointed. Crosman never lets me down !!
A very good pumper
By Phil
2013-01-10 01:00:15
Someone has said the shot velocity is inconsistent. This is true to an extent, but you can easily remedy the problem by oiling the pump cup about every 50 shots or so. The manual says to oil it every 250 shots, but I get much more consistent velocities by oiling it much more often. You must only use a high quality air gun oil designed for use in the air chamber area (so it won't ruin the seals).
Accuracy: This rifle is exceptionally accurate with Crosman Premier hollow point pellets. I have no idea how they made it so accurate, but it is. I'm getting around 1/4" to 3/8" groups at 28 yards. I know that is an odd range, but it's all my backyard allows for distance. Also, I am using a Centerpoint AR22 3x9 scope. That is an EXCELLENT choice for a scope on this rifle. I can't say enough that scope, considering the low cost, and, it's available at wal-mart. That scope model fits perfectly, and when centered on the scope rail, fits the eye perfectly. Also, it has a red and a green LED reticle if you like lighted reticles.
For an entry-level air rifle, the 2100 has some excellent features and design concepts. It is lightweight, and has some plastic parts, but it looks GREAT, is balanced perfectly, is reliable, is powerful enough for some backyard pest hunting, and is accurate... very, very accurate with pellets. Impressively so! And, the fact that it can shoot BB's also, is a great feature, because sometimes, there is a snake or rat or something at close range that you need to take out. Or, BB's are also pretty darn good if you're just plinking at 10 to 20 yards out.
Blessed
By GuruJiwanSingh Khalsa
2013-01-07 21:05:53
I am a VegetarianAmericanSikhFalconer and normally hunt with hawks and not guns but purchased the classic 2100 in 1988 from a department store on Main street in Espanola, New Mexico to protect my hawks from predators and to shoot food for them when necessary. It was unknown to me at that time that Crosman was a Rochester New York based company which is where I grew up. I was blessed to make this purchase and although I had no knowledge of Crosman as a company, it was my good fortune to have made such a great investment. The only negative was that the plastic piece that you grip to pump the gun broke in half about ten years after I purchased it, but it still shot and worked with accurate precision. Unfortunately the gun was stolen from us while moving by u-haul personnel. We tried to get them to have it returned to us to no avail and I would have given it to our twelve year old son as his birthday present yesterday with pride. I have since tried to purchase the same model at Walmart where we used to live in Hallandale Beach, Florida but could not find it and could only find another Crosman model for $169.00. I saw the 760 model there and purchased it but found it small ler than the Classic 2100 and returned it. Even though Crosman makes many more models since my original purchase after reading about so many other peoples' experiences with the 2100 model and my own experience, I still think that the 2100 would be the best choice if I had to do it all over again!
model 2100
By chuck
2012-12-28 17:37:23
great gun ,little hard to load pellets .shoots great love the sights
very good
By Anonymous
2012-11-25 23:20:27
This gun is really good. I chronied it and it was about 600fps w/ crosman destroyers( about 6fpe). I have shot about 2,000 pellets through it, but it looks and shoots as good as new. The best accuracy I could get after I mounted a barska 3-7*20 scope was about a 1inch groop at 20 yards w/ crosman waddcutters. Because of the durability and accuracy of this gun i really recomend it
Totally Awesome!!!!
By Brad C
2012-11-11 23:03:31
My Classic 2100 (close to 20 years old) punches holes inTIN soup cans EASILY at 25+yards with only 4-6 strokes using lead pellets. BB's are more powerful still but lack some accuracy. Say good by to Daisy's "Arkansas Can Opener". I own a Daisy 922 "Arkansas Can Opener" with 5 shot clip; it's does what it say's at to about 30 yards at 10 pumps; but Crosman says and does a lot more with less pumps at 30+ yards; and a heck of alot more with 8-10 pumps at 30-100 Yards in terms of Accuracy and Power...That's just my experience!!!.....
I have 2 now, The Crosman 2100 Classic and Silver barreled Remington AirMaster 77. I haven't yet worn out the Classic 2100.
Wish List: I want a 2200 Classic to replace my Daisy 922 with 5 shot clip; or even a 2100 Classic that replaces the Daisy 917 with 5 shot clip.
P.S. Keep up the good work Crosman!.!.!.
Great Value, very accurate
By Anonymous
2012-10-30 09:57:50
I bought the 2100 from Walmart about 4 years ago, I had the model 766 as a teenager some 30+ years ago. The 2100 is very accurate, I also bought the Tasco 2-7x20 Scope for $16.00, this scope really does bring the target in close for some accurate shooting, at 20 yards I was shooting dime size groups with Wadcutter pellets using 4-5 pumps, any less pumps and the pellet starts to drop due to not enough velocity, also shoot at 15 yards using 3-4 pumps, same accuracy.

The only thing i would like to see is a pellet magazine that could be added to the 2100
fun cheap shooter
By bmcgee
2012-10-14 08:06:25
I Got my 2100 from a co-worker for free because he said it didn't work. Got it home put some lube in it and it shoots like new. These things must be pretty bullet proof as he said it had been sitting in the shop at work for at least 5 years. It seems to be quite accurate at least at the distance I have shit it at. Overall I would not hesitate to recommend this pellet rifle to anyone.
Superb Rifle. Unbeatable Value.
By Cody
2012-09-30 16:50:30
In 1994 my father purchased a Crosman 2100 Classic (black/silver) as a Christmas gift for me. Over the years I've probably fired well over 50,000 pellets through this rifle, and it's still as accurate and as powerful as it was out of the box. Since the barrel is rifled I've never even bothered firing BBs with it, but with pellets I can shoot a 1/2" group at 20 yards using this rifle. The only downside I've found is that the barrel doesn't fit snugly enough into the breech block, so a bit of air escapes when firing. This problem is easily solved by wrapping the ends of the barrel in p.t.f.e. tape, but disassembling the rifle WILL void your warranty, so perform any modifications AT YOUR OWN RISK. The 2100 has more than enough power to kill small game with accurate shots to vital areas. I would only recommend using pellets for hunting though, as I consider hunting with BBs to be both inhumane and irresponsible. Overall, I find this rifle to be an extremely great value. It's easy to pump, accurate as can be, and will last for years upon years with very little to no maintenance. Great for beginners and seasoned airgun enthusiasts alike. Would absolutely recommend this rifle to anybody in the market for an airgun.
crosman nitro venom 22.
By air power
2012-09-13 17:34:01
big power , little noise. knock down power great. very accurate up to 50 yards. wc.
crosman 2100
By air power
2012-09-13 17:21:04
great air rifle,very low price. big power at 6 pumps.
omg great gun
By Jeremy 412
2012-09-06 19:18:30
just buy the gun and you will see how good it is
Will get you hooked on shooting
By Nick
2012-07-27 00:23:15
This is the gun, at 60 bucks, or less at wal-mart.com, that will get you addicted to shooting! It's a great carbine pneumatic, and while it's cheap, it doesn't seem to break down, even after years of hard use. I don't know how they do that, I guess it's well designed. We used to shoot all afternoon in the back yard, at any target could make up, and even invented shooting games. . great fun stuff. Our family does target shooting, and what's so fun is that you can shoot this gun without disturbing the neighbors, because it's whisper quiet. But it's powerful enough to make a mess of tomatoes and other veggies at about 20 yards. You will get hooked on shooting it I promise you that!
Will embarrass higher cost break barrel guns
By smashinz
2012-07-14 00:36:36
My review is embarrassing to people who spent more money for a break barrel rifle. I'm sorry for that, but, the 2100, using Crosman premier pellets, is surgically accurate at 25 yards, with groupings of around 3/8" inch to as small as 1/4" easily possible. Don't expect this at first, as the gun takes some breaking-in, especially the trigger pull, which will be a bit raspy at first, but will smooth out in time. After a 500 tin of pellets, clean the barrel, then go back to work. You will surprise your friends with higher cost rifles, I guarantee it. I can splatter a 1" wild plum at 25 yards, EVERY TIME, with no misses. With match sticks, I hit 3 out of 6 at 25 yards, that's impressive considering you can't even see the match with the open sights (and I only use the open sights, No Scope!) I hate scopes, I like to shoot old school, and the 2100 has very good open sights. Just put the bright greenish yellow dot on your target, and gently squeeze the trigger. That's it. You WILL hit the target. I mean, you can hit a rabbit in the eye at 20 yards, no problem whatsoever. Head shots on vermin are not even a challenge. I Love this gun so much! And, it's so much fun to shoot it. Now, BB's are GREAT, and cheap, for close range pest control (rats, snakes, squirrels), at ranges up to around 10 yards or so. They suck at long range, but they are not designed for that anyway. They are basically steel duck shot from a shotgun, and they fly all over the place at long range, but, up close, they slaughter Rats, Squirrels, and Snakes. Anyway, I HIGHLY recommend the 2100, it's cheap, lightweight, perfectly balanced, easy to shoot, looks great, and will last a very long time. Ammo for these is cheap, cheap cheap!! Love it !!
2100 Excellent choice
By Varmint terminator
2012-06-19 03:11:49
I have a silver/black model from 2006 it shoots consistently, is accurate, and versatile as it can shoot bb/pellets! It is good for a beginner or a pro, It is good for popping cans or varmints. My Dad who passed away had one which I gave to his friend who still uses it, I also got one for my friend's birthday! Everyone that is a responsible shooter in world should own this airgun! Enough said.
2100 class-act
By blue236
2012-06-12 22:32:27
My brother and I purchased one of these around 1989 and shot the crap out of this thing. I could pluck off crows from 50 yards. I just was going through my old room at my moms and found our 2100 in a closet. That makes this thing 23yrs old, I gave it a coulpe of pumps and feels as goods as it did years ago. I cleaned it up and I'm goi.g to teach my 4yr and wife how to shot with it. This is a great gun. If you want to have a gun to teach with and have for a long time GET ONE.
2100 best airgun
By squirrelhunter
2012-06-12 00:40:21
works good for shooting pests and soda cans i recommend a scope
Excellent pellet gun!
By CrazyMelvin
2012-06-11 16:45:47
I got my Crossman 2100 back in 1980 when it was still called the Crossman 766. It still works great! Just used it with two pumps to knock a pesky Eastern Gray Squirrel off one of my birdfeeders at a distance of 50 feet.
Superb low-cost rifle
By L.Ledbetter
2012-06-11 00:28:21
I had one of these brand new in 1980. Now, they are still the same, thankfully! The one I had still works, but, I wanted a newer one to keep the use off my trusty older one. This is a very good looking rifle, and, superbly designed and constructed. The type of air valve is the same quality design as the old Benjamin and Sheridan rifles, so for some reason, this design works, and lasts for a very, very long time. I mean, my old 766 (same as the 2100) still works great, and does not leak, and man, I shot that thing constantly, there is no telling how many times that thing has been pumped. Anyway, I'm very glad the 2100 still uses synthetic stock and forearm, because, it keeps the weight down, and, it's super strong stuff. Also, the balance of this gun is perfect. I am a very avid air gun fan, and I own 15 air rifles of various brands, types, and models, as well as several air pistols including the superior Benjamin HB17 (1992 model). But I still, keep coming back to my favorite, the 2100 (or 766) carbine.
2100 keeps on rocking.
By Shansun
2012-06-09 15:27:24
I really wanted to give this classic pumper an across-the-board excellent rating, but inherent in the design are factors that decrease accuracy. Perhaps the most obvious is the virtual impossibility of pumping the chamber to identical pressure for each shot, which at longer ranges means drifting off target for a much looser grouping. That quibble aside, great gun, great fun, get one.
great!
By Anonymous
2012-06-02 18:23:12
This is an amazing gun! With Copperhead BB,s grouing is less than an inch at thirty feet, and with a scope, all-purpose Crosman pellets are perfect. I can hit the whole i made with my last shot with a 7x scope at 35 feet. Awesome gun!!!!!!!!!!!!!!!!!
Amazing
By pelletgun49
2012-06-02 13:15:46
this gun was past down to me and is about 15 years of age. It still works great and is dead on. I would reccomend you buy this now.
GREAT GUN
By Blelo
2012-03-28 18:19:25
I'v had for 2 years and its great i shoot cans 200Ft away and still dead center.
buy it its worth the money. BEST GUN EVER!!!!!!!!!!!!!!!!!!!!!!!!!!!!!!


2nd one owned, great gun
By Bryan
2012-02-21 18:52:13
I bought my first 2100 in the 80's, I flat wore that gun out, sinse then I've bought air guns that cost 3 times as much but perform no better if as good, I bought another 2100 a few years ago and it has proved to be just as good, shoots straight and feels good, I love this gun and would reccomend it over more expensive guns.
2100 classic
By aaron
2012-01-26 06:12:01
i had one when i was a kid and i saw it and had to have another one.......excellent choice especially to get rid of uninvited visitors to your back yard......
I've had mine 30 plus years
By Kevin
2012-01-17 15:13:46
This is the gun my dad bought me so that I could learn how to shoot before moving on to powder weapons. I've gotta say, I can't believe how inexpensive this one is...it is of superb quality, and the synthetic stock keeps the weight down...which is good, because there's a lot of metal in this one.
2100
By Hunter
2012-01-02 06:40:28
I got this because my daisy power line 880 broke down after 10 shots and I've had it for a year now and never had a problem with it.
Durn good gun!
By Chapin
2011-12-26 20:25:37
I bought mine 17 years ago and it still works just as good as when I bought it! Today my son bought a pumpmaster 760 with his Christmas money!
Fantastic!
By Anonymous
2011-12-25 21:11:47
This is a great gun. My dad bought me one a few years ago and still works great. Versatile. You can give it 7-10 pumps and take care of rabbits, woodchucks, and crows easily at 100 yards. Its great for small critters and most small birds. You can give it 2-4 pumps and its perfect for target shooting. The only thing is that you need to be careful of what your shooting. It could really hurt someone. Also, be aware of what creature you shoot. It isn't strong enough for some critters and could maim them which would put them through a great deal of pain.
21oo
By tony
2011-12-09 19:56:52
great shooting lots of power no drawbacks.
2100
By airgun hunter
2011-11-18 12:06:16
We have several airguns but the 2100 is special. With it I killed my first squirel. As mentioned in the first reveiw it is durable. I have treated it like a hunting rifle and it's has taken some beating in the past. In my opinon, the gun has a good trigger that is nice and smoth. A nice addition is that it can fire BBs (a least the one I have) which makes cheap shooting cheaper or you can go the other way and buy Crosman high velocity pellets. So have fun and share your sport! Life's good on the compound!
2100
By Lampy
2011-11-13 20:39:16
I found this Air rifle to be extremely accurate, a very good value.
2100 Classic
By Rob
2011-11-10 07:47:57
Powerful and accurate but a bit difficult to load pellets. Cocking bolt is stiff and the pump is harder to pump than most air rifles in its class.
The front sight is too wide and tends to obscure the target. Overall a good rifle and the price is reasonable for what it is.
Crossman
By Flbandit
2011-11-09 18:18:20
I've had this gun for about 2 years now and it's awesome. I actually found it laying on a trash pile on trashday! It's a bit rusty and something is jammed so it can only be used as a single shot, but it out shot a brand new Daisy Powerline 880 hands down. I keep saying I'm going to tear it down and clean/fix it, but it shoots so good as is I keep putting it off. If yo want a killer gun for not alot of Dollars check this out.
2100
By john
2011-10-10 14:13:20
BUY THIS RIGHT NOWW
2100 is amazing
By Anonymous
2011-10-09 16:01:47
my deceased dads' rifle. its amazing, dead accuracy and has insane power. only downside is pumps, but still isnt very hard, except for maybe a child. great buy worth every penny
2100 = Durability
By Nick
2011-08-20 00:43:52
This rifle was like the one my dad had as a kid and so he got this to replace his old one (STILL WORKING after almost 30 years) and this gun has one down side and that is having to pump before each shot. But it is very accurate takes bbs and pellets has amazing power for the price and is dead accurate. The nice part is you can put 1-3 pumps for just target so the pellets easy to stop. And then the same rifle you practice with you put 10 pumps in it and its bye bye racoons and rabbits no problem. Amazing gun good weight great build and all in all if you want a very versatile rifle that can do everything and WONT BREAK then this is it.
IMPORTANT PLEASE READ
There are a few ways to download files to your computer. Right-click the item and select "Save As..." or you could open the link and save the document from there. All owner's manuals (OMs) and exploded view of parts diagrams (EVPs) are in a PDF format. You will need Adobe Acrobat Reader installed on your computer to open the file. If you do not have this program you can download it for free at:
http://get.adobe.com/reader/
High resolution (
High Rez
) media center files are in a variety of formats such as .TIF, .PSD, .EPS, .AI, etc. and typically require an additional program to open. Low resolution (
Low Rez
) files are in .GIF or .JPG format and should open in your web browser.