Pumpmaster 760X Rifle (.177)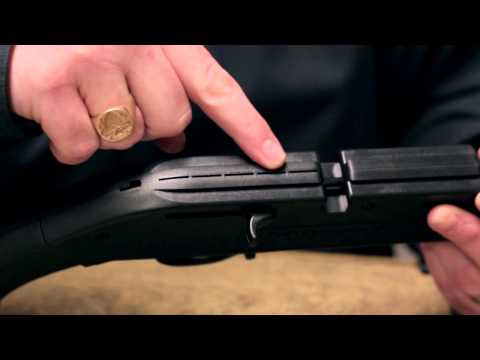 Overview
Accessories
Ratings / Reviews
Downloads (Photos, Manual & EVP)
A proven Crosman favorite for four decades, this dependable rifle offers an experience all its own. Over 12 million have been sold! Doubles as a BB repeater or a single shot pellet gun.
NOT A TOY. ADULT SUPERVISION REQUIRED. MISUSE OR CARELESS USE MAY CAUSE SERIOUS INJURY OR DEATH. BE CAREFUL, SHOOT SAFELY.
Primary Use
Specifications Overview

Model Number

760X

Pellet Velocity

Up to 615 fps

BB Velocity

Up to 645 fps

Weight

2 lbs 12 oz

Length

33.5 in

Mechanism

Bolt Action

Power Source

Variable Pump

Caliber

.177

Ammunition

Pellets / BBs

Pellet Capacity

5 Shot Clip

BB Reservoir

200

BB Magazine

18

Barrel

Steel

Front Sight

Fixed Blade

Rear Sight

Elevation Adjustable

Optics Rail

3/8" Dovetail

Optics

4x15 mm Scope

Safety

Cross-bolt

Stock

Synthetic

Color

Black
Pumpmaster 760X Rifle (.177)
Customer Reviews
one and done
By ken in ohio
2014-09-14 01:22:36
Cheap plastic parts. After a single dry fire the bolt assembly slid past the valve pin. Worthless. The printout states if you take it apart you void the warranty. Don't bother, even after resetting the mechanism it simply slides past again. And who wants to pay for shipping and wait? Save your money and buy a better model.
Cheap plastic junk
By Anonymous
2013-10-14 12:45:10
This is not the crossman air rifle that I had as a kid. I purchased two to start teaching my boys to shoot , after about two hours of shooting the but stock broke off from the receiver and the front sights almost fell off. Unless you like to see the look of disappointment on your kids face don't buy this!!!
pumpmaster
By Anonymous
2013-08-09 22:19:05
Once the scope is sighted in it is very accurate, even with iron sights it still is! It is easy to predict where the pellet will impact at different distances with the scope. Exp. 20 yards 10 pumps aim center, 70 yards aim foot ober target.
a great buy
By Anonymous
2013-07-24 21:45:35
the Crossman pump master is a really good gun for shooting and playing its accurate at far distance.
awsome rifle
By Anonymous
2013-04-13 20:18:48
the gun is excellent for targent shooting and pest control,it is also really good for children to learn with this rifle
great gun
By Anonymous
2012-11-14 19:51:43
It takes a litle while to get the scope dialed in, then it's the most profound purchase I have made, in my 13 years on this wonderful earth.
good gun for $50
By nick
2012-10-08 20:55:14
this is a good gun for the price its pretty accurate the only problems are that it feels to flimsy from it being plastic and all but also its to small i think. The power is pretty good for its price i woul reccomend spening a little more for the 2100 because its a better gun. For $50 though this gun does its job and its what youd expect for its price
good buy
By Anonymous
2012-10-08 20:15:56
I was not going to get this gun at first, but it turned out the other gun I wanted, you needed to have a license to own. I went with this one and I do not regret a thing.
great gun
By Anonymous
2012-09-30 19:04:43
I got this gun over a year ago, and it has never caused me any trouble. I went hunting yesterday, and killed 9 frogs, 2 squirrels, and 6 birds...i recomend using destroyer hollow points
pumpmaster power
By Anonymous
2012-08-12 23:19:01
I bought this rifle and was amazed at the power this rifle has. You can really rid your home of rats and other small pests, Snakes, birds, and giant insects.

760x
By Anonymous
2012-08-11 11:59:29
In have the same model as this gun but the stock and pump are "wood-like". This gun is a good plinking, close rang target shooting gun. It could also take care of pesky squirrels and pest birds. It could also possibly kill rabbits if pumped enough. I believe that it is an overall great pellet and bb gun and can be used in the field and backyard.
760x
By squirrel hunter
2012-06-11 07:18:44
great shot powerful good for first time shooters
good gun
By Anonymous
2012-05-17 14:32:41
I got this gun a week ago and I love it. It is great! It's easy to use and shoot. The scope is a little hard to sight in.
The stock is light plastic which means you do have to be careful not to break it; but mine has not broke. It's a little hard to pump at first but gets easier. With 3 pumps you can hit a target such as a can and go through it on one side but not the other. With 5 you can go clean through a can, with 8 you can hit
and kill a bird or a frog or snake, with 10 pumps you can kill a rabbit, and can hit some thing from 50 yards!!!! I went hunting and killed 2 rabbits (with BBs) and 1 snake!!
I love it!!!!

good gun
By Anonymous
2012-05-13 21:32:31
this gun is awsome it will never let u down

great
By Anonymous
2012-02-18 00:15:02
I thank it is a great gun!!!!!!!!!!!!!!!!!!!!!!!!!!!!!!!!!!!!!!!!!!!!!!!!!!!!!!!!!!!!!!!!!!!!!!!!!!
Needs some accessories? Look through the items we paired up with the Pumpmaster 760X Rifle (.177).
IMPORTANT PLEASE READ There are a few ways to download files to your computer. Right-click the item and select "Save As..." or you could open the link and save the document from there.

High resolution (High Rez) media center files are in a variety of formats such as .TIF, .PSD, .EPS, .AI, etc. and typically require an additional program to open. Low resolution (Low Rez) files are in .GIF or .JPG format and should open in your web browser.