Refurbished Benjamin Titan™ NP (.22)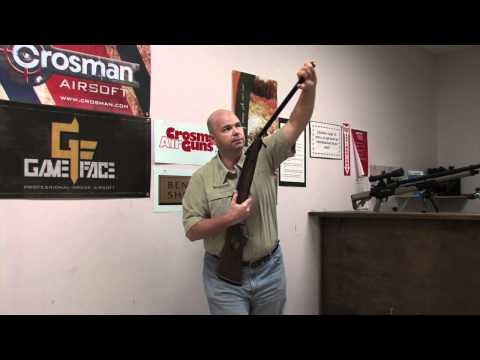 Overview
Accessories
Ratings / Reviews
$80.00
This item appears to be out of stock.
Enter your email address below and we'll email you when it becomes available.
CLOSE [ X ]
AUTO-NOTIFY
Powered by Nitro Piston® technology, the Titan NP in .22 caliber delivers velocities up to 950fps*. High quality Titan air rifles combine an impressively quiet shot with ultra-smooth cocking action and hushed precision. And, the included CenterPoint 4x32 scope is ideal for the small game hunter.
• Ambidextrous hardwood stock with comfortable thumbhole
• Two-stage, adjustable trigger
• Ventilated, rubber recoil pad
*Calculated using alloy pellets.
Product may differ from photo. Surface blemishes may be present. Refurbished products feature a 30-day warranty.
NOT A TOY. THIS AIRGUN IS RECOMMENDED FOR ADULT USE ONLY. MISUSE OR CARELESS USE MAY RESULT IN SERIOUS INJURY OR DEATH. BE CAREFUL, SHOOT SAFELY.
Specifications Overview

Model Number

9-BW8M22NP

Pellet Velocity

Up to 800 fps

Alloy Pellet Velocity

Up to 950 fps

Weight

7.4 lbs

Length

44.5 in

Mechanism

Break Barrel

Power Source

Nitro Piston

Caliber

.22

Ammunition

Pellets

Capacity

Single Shot

Barrel

Rifled Steel

Optics Rail

Dovetail

Optics

4x32 mm

Safety

Lever

Stock

Hardwood
Refurbished Benjamin Titan™ NP (.22)
Customer Reviews
Refurb Titan seems better than my new Titan
By Sam
2014-08-14 21:49:10
Just received the refurb, set it up, scope is crystal clear and target is on to 1-inch off zero with out an adjustment. Looks great without any blems different than my new Titan. TRIGGER EVEN FEELS BETTER. This is what I had expected with my new Titan and didn' t get....I'll know better my choice once a couple hundred shots are through it, but this was much better than expected for looks and accuracy...Crosman in NY must have checked it out before repackaging it. I would definitely keep an option open for Crosman's refurbished airguns. Didn't get Allen wrench and the seal is flat but no complaint so far. Maybe it was shot a lot before the original owner returned it or Crosman tuned it this way, I don't know...as long as it shots consistently the way it is...I will not try to fix what Isn' t broke....Thank you Crosman!
Needs some accessories? Look through the items we paired up with the Refurbished Benjamin Titan™ NP (.22).
IMPORTANT PLEASE READ There are a few ways to download files to your computer. Right-click the item and select "Save As..." or you could open the link and save the document from there.