Backyard Buds Airgun Pack (.22)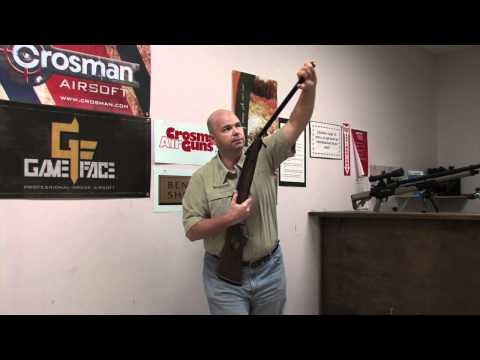 Overview
Accessories
Ratings / Reviews
The Backyard Buds Airgun Pack is great for a family outing or a day in the woods with friends.
"It's hard to beat time in the woods spent with friends. There's just something about the outdoors that brings out the best in everyone. Even if we came home with nothing for the freezer, it was the time spent together that makes it all worthwhile.
The Backyard Buds Airgun Pack gets you and three of your buds completely outfitted: a Nitro Venom Dusk in .22 caliber plus a CenterPoint 3-9x32mm for each and plenty of ammunition to go 'round.
Take it ouside and enjoy the outdoors with your buds!"
The Backyard Buds Airgun Pack includes:
- Four (4) Nitro Venom .22 caliber air rifles
- Four (4) CenterPoint 3-9x32mm scopes and mounts
- 1000 rounds of .22 caliber ammunition (2 tins)
- Four (4) Crosman pellet pouches
- Four (4) shooting glasses
Chip Hunnicutt has pursued a wide variety of fish and game and used this experience to develop two iPhone apps for scoring trophy animals. He tweets for Crosman as @crosmancorp and manages the company's Facebook Page.
Specifications Overview

Model Number

PROPICK024

Pellet Velocity

Up to 800 fps

Alloy Pellet Velocity

Up to 950 fps

Weight

6.6 lbs

Length

46.25 in

Mechanism

Break Barrel

Power Source

Nitro Piston

Caliber

.22

Ammunition

Pellets

Capacity

Single Shot

Barrel

Rifled

Optics Rail

Picatinny Style

Optics

3-9x32 mm

Safety

Lever

Stock

Hardwood
Needs some accessories? Look through the items we paired up with the Backyard Buds Airgun Pack (.22).
IMPORTANT PLEASE READ There are a few ways to download files to your computer. Right-click the item and select "Save As..." or you could open the link and save the document from there.