Tree Topper Pack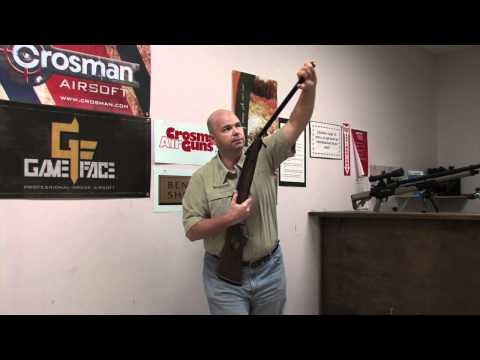 Overview
Ratings / Reviews
Find 'em and knock 'em down with the Tree Topper Pack.
"It's tough spotting game hiding in the trees by my CenterPoint 10x42 mm binoculars can sure pick them out. And once I do it's practically game over. The Nitro Venom in .177 has the speed I need and a stock designed for the most accurate hold so while the treetop may be shaking, I'll be steady as a rock."
The Tree Topper Pack includes:
- Crosman Nitro Venom Dusk (.177 caliber)
- CenterPoint 10x42 mm binoculars
- Tin of Crosman Premiere Destroyer pellets
The Nitro Venom Dusk air rifle features a precision, rifled barrel with fluted muzzle break and sculpted rubber recoil pad. The rifle is equipped with a CenterPoint 3-9x32mm precision scope and a quick-lock mounting system for quick and easy optic mounting. The ambidextrous synthetic stock has a raised cheek piece and modified, beavertail forearm designed to promote the Artillery Hold shooting position. The wider surface area of the forearm is designed to rest on the palm of your hand, and assists in achieving improved accuracy with break barrel air rifles.

Crosman Nitro Venom air rifles delivers serious hunting power with muzzle energy up to 18 fpe. Take one on a hunt to experience the power, stability and stealth of Nitro Piston technology.
John Goff has been with Crosman over 32 years, with responsibilities in Manufacturing, Customer Service and Sales. He's an avid hunter, shooter and outdoorsman. He travels the country attending many outdoor sports and recreation shows on behalf of Crosman.
NOT A TOY. THIS AIRGUN IS RECOMMENDED FOR ADULT USE ONLY. MISUSE OR CARELESS USE MAY RESULT IN SERIOUS INJURY OR DEATH. BE CAREFUL, SHOOT SAFELY.
Specifications Overview

Model Number

PROPICK040

Pellet Velocity

Up to 1000 fps

Alloy Pellet Velocity

Up to 1200 fps

Weight

7.375 lbs

Length

44.5 in

Mechanism

Break Barrel

Power Source

Nitro Piston

Caliber

.177

Ammunition

Pellets

Capacity

Single Shot

Barrel

Rifled Steel

Optics Rail

Picatinny Style

Optics

3-9x32 mm

Safety

Lever

Stock

Synthetic

Color

Black
IMPORTANT PLEASE READ There are a few ways to download files to your computer. Right-click the item and select "Save As..." or you could open the link and save the document from there.