760 Starter Pack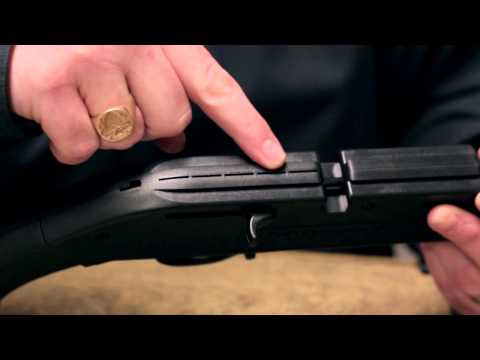 Overview
Accessories
Ratings / Reviews
$82.99
This item appears to be out of stock.
Enter your email address below and we'll email you when it becomes available.
CLOSE [ X ]
AUTO-NOTIFY
"America's Favorite Airgun" is the Crosman 760 Pumpmaster and this starter pack has everything you need for an afternoon of fun.
"The 760 is nearly 50 years old and it's not showing any signs of slowing down. And with a pocketful of pellets and BBs, you won't either. We've added a pack of traditional targets to help beginners hone their skills. The variable pump action lets the shooter get just the right amount of power for any purpose, from targets to pest control."
With easy-to-use features like variable pump power for velocity control, this repeater shoots BBs or pellets with power and accuracy. The elevation-adjustable rear sight and fiber optic front sight help you stay on target while the checkered stock provides a firm grip.
The 760 Starter Pack includes:
- Crosman 760 Pumpmaster rifle
- Official Crosman targets
- Firepow'r kit (3 extra pellet clips)
- Tin of 250 wadcutter pellets
- 2500 rounds of BBs
- Shooting glasses
Dave Dandino is a certified NRA safety instructor and has taught hunter safety courses for 25 years. He is an accomplished hunter and archer, having won titles at the state and regional level. Dave helps manage the Hunting School 101 page on Facebook and has worked for Crosman for over 31 years.
NOT A TOY. ADULT SUPERVISION REQUIRED. MISUSE OR CARELESS USE MAY CAUSE SERIOUS INJURY OR DEATH. BE CAREFUL, SHOOT SAFELY.
Specifications Overview

Model Number

PROPICK042

Pellet Velocity

Up to 615 fps

BB Velocity

Up to 645 fps

Weight

2.75 lbs

Length

33.5in

Mechanism

Bolt Action

Power Source

Variable Pump

Caliber

.177

Ammunition

Pellets / BBs

Pellet Capacity

5 Shot Clip

BB Reservoir

200

BB Magazine

18

Barrel

Smooth

Front Sight

Fiber Optic

Rear Sight

Adjustable for elevation

Optics Rail

3/8" Dovetail

Safety

Crossbolt

Material

Synthetic

Color

Black
Needs some accessories? Look through the items we paired up with the 760 Starter Pack.
IMPORTANT PLEASE READ There are a few ways to download files to your computer. Right-click the item and select "Save As..." or you could open the link and save the document from there.