Titan Pest Pack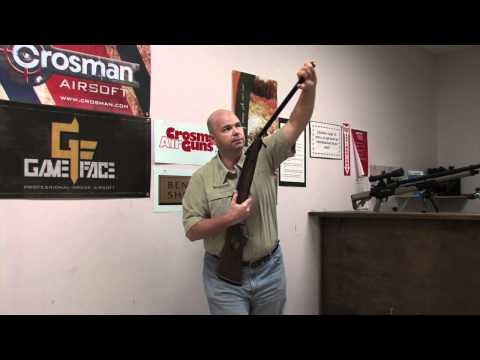 Overview
Accessories
Ratings / Reviews
"The Titan from Benjamin is an awesome .177 for small game and pest control. The Destroyer pellets are devastating and the Nitro Piston powerplant in the rifle make the package a blast to use. I'm not one for stomping around the feedlot looking for pests; I prefer to hang back and use the CenterPoint 10x50mm binos to spot then make my way to a clean spot to drop the hammer."
The Titan Pest Pack includes:
- Benjamin Titan NP (.177) rifle
- CenterPoint 10x 50mm binoculars
- Tin of Destroyer (.177) pellets
Chip Hunnicutt has pursued a wide variety of fish and game and used this experience to develop two iPhone apps for scoring trophy animals. He tweets for Crosman as @crosmancorp and manages the company's Facebook Page.
NOT A TOY. THIS AIRGUN IS RECOMMENDED FOR ADULT USE ONLY. MISUSE OR CARELESS USE MAY RESULT IN SERIOUS INJURY OR DEATH. BE CAREFUL, SHOOT SAFELY.
Specifications Overview

Model Number

PROPICK043

Pellet Velocity

Up to 1000 fps

Alloy Pellet Velocity

Up to 1200 fps

Weight

7.4 lbs

Length

44.5 in

Mechanism

Break Barrel

Power Source

Nitro Piston

Caliber

.177

Ammunition

Pellets

Capacity

Single Shot

Barrel

Rifled Steel

Optics Rail

Picatinny Style

Optics

4x32 mm

Safety

Lever

Stock

Hardwood
Needs some accessories? Look through the items we paired up with the Titan Pest Pack.
IMPORTANT PLEASE READ There are a few ways to download files to your computer. Right-click the item and select "Save As..." or you could open the link and save the document from there.